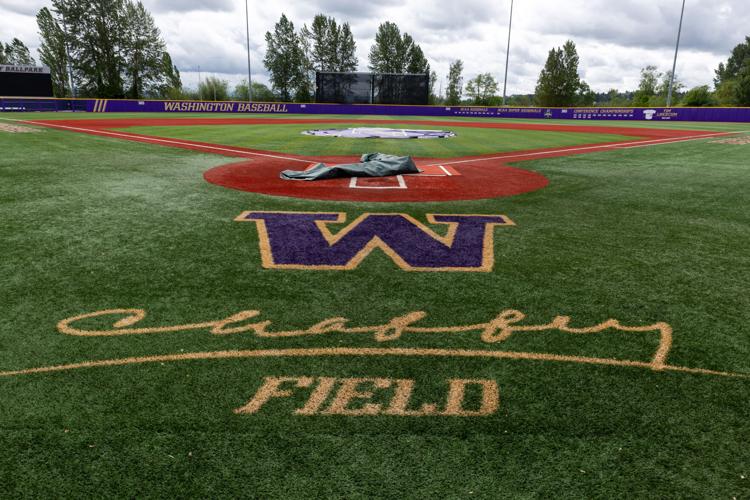 Less than a week before the Washington football team kicks off its season in California, the baseball team has halted its fall practices after receiving positive COVID-19 tests. The team will now go through contact tracing, according to a press release from the UW Athletics Department Wednesday night. 
The release stated there are currently nine active cases among its 547 student-athletes. 
Since the return of student-athletes to campus June 15, the UW Athletics Department has administered 4,126 PCR tests with 41 positive cases. 
The news comes amid surging numbers on UW's Greek Row, which reported 348 cases Nov. 3.
COVID-19 has continued to impact both professional and collegiate sports since March 12, when the NBA postponed its season. Some college football conferences resumed in early September, with the Pac-12 announcing its return Sept. 24. 
However, COVID-19 has disrupted several conferences, including the Big Ten which announced this weekend's Wisconsin-Purdue matchup will be canceled after the Badgers postponed team activities indefinitely after 22 players and staff tested positive Oct. 31. Additionally, star Clemson quarterback and presumed No. 1 draft pick Trevor Lawrence tested positive for COVID-19 Oct. 29.
The Pac-12 announced COVID-19 testing regulations Nov. 2, which mandates point-of-care testing at all practices, games, travel, and any high-risk transmission activity. It also requires teams to administer PCR tests at least once per week and within 36 hours of a game. 
Positive point-of-care tests must be dealt with within 24 hours, and all testing on gameday will be handled by a third-party administrator. 
The Washington football team takes on California at Memorial Stadium on Nov. 7 at 7:30 p.m.
Reach Sports Editor Andy Yamashita at sports@dailyuw.com. Twitter: @ANYamashita
Like what you're reading? Support high-quality student journalism by donating here.