Nicole Van Dyke's new office is practically empty. 
The off-white room in Conibear Shellhouse has three chairs, a desk with nothing on it, a computer, and a table in the back with several plaques that aren't hers. Windows look out over Lake Washington, allowing the sun to shine in and illuminate the bare walls.  
The emptiness makes sense though: she just arrived. 
On Jan. 4, Van Dyke was announced as the third head coach in Washington women's soccer history, replacing Lesle Gallimore after the legendary coach's 26-year tenure on Montlake. Since then, Van Dyke has been traveling all across the West Coast talking to recruits and current players about her vision for the program.
Van Dyke spent the past four years at Pennsylvania, but the former Stanford assistant has deep West Coast roots. Born in Sandpoint, Idaho, she moved to Spokane when she was two-years-old and lived there eight years before heading down to California. 
"Pretty much my whole life has been on the West Coast," she said. 
Out of high school, Van Dyke played a year for College of the Desert in Palm Desert, California, before transferring to CSU Bakersfield, where she played from 1998-2000. She set several school records and her 17 goals in a season are still a program record. Even then, the Division II school had a reputation for churning out soccer coaches, both for college and higher-level teams. But Van Dyke originally thought she wanted to do something else. 
"My undergraduate degree was in liberal studies, so I thought I was going to teach," Van Dyke said. "I am teaching in a way, it's just a different curriculum."
It was at Bakersfield though, where she also got her first taste of coaching. Van Dyke, along with many of her fellow student-athletes, helped out with local club teams. Upon graduation, she became an assistant coach for the Roadrunners before moving to Sweden for a year to play with Mallbacken IF. 
In Europe, she had to adjust to a new system, a new role, and a new culture. But she always knew she wanted to come back to the United States, and when she was offered the head coaching job at Division II CSU Stanislaus, she took it. She was just 23-years-old.
In 2006, following a league championship, her alma mater came calling. Bakersfield was about to transition from Division II to Division I and wanted her to guide the school through it. Van Dyke agreed to return, and also became the school's first full-time women's soccer head coach. And though things like scheduling and recruiting were difficult at first for a team trying to raise its profile, she enjoyed helping Bakersfield establish an identity for its new women's team. 
"It was really fun," Van Dyke said. "You had an underdog mentality and we built the culture based on that. And we built the culture based on where we could go, not where we were. Those players were great because they gave a lot and changed the trajectory of the program … You always want to do more, but I think the transition was where I probably grew a lot as a coach."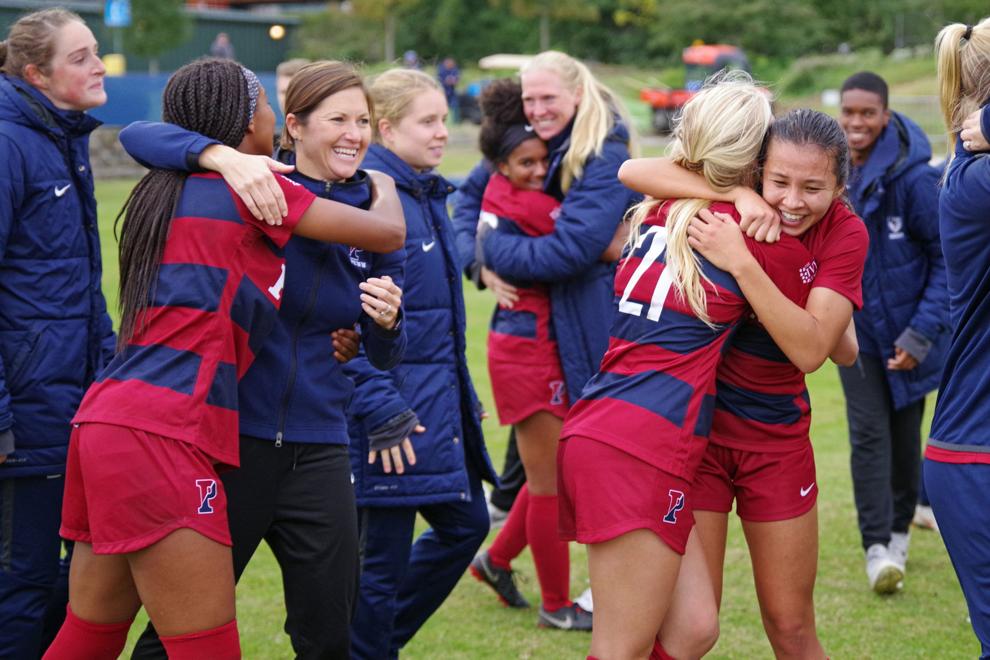 Van Dyke made her first appearance in the Pac-12 in 2011, joining the Stanford women's soccer team as an assistant coach under Paul Ratcliffe. The Cardinal immediately played in and won the College Cup, marking the first of her three appearances. 
"I had a vacancy with my assistant coaching position," Ratcliffe said. "I talked with quite a few people, the soccer community is pretty small, and a number of people recommended Nicole as a very good up and coming coach. I got in touch with her, brought her on campus, and got to know her better and so I was really lucky that I got to work with her for four years. She did a great job for me."
During her four-year stint in Palo Alto, Van Dyke helped the Cardinal produce eight All-Americans, including 2011 Hermann Trophy winner Teresa Noyola. Stanford also had 26 All-Pac-12 selections and in 2015 — Van Dyke's first year as associate head coach and last with the Cardinal — she mentored Andi Sullivan to earn consensus National Freshman of the Year honors. 
"She was really only there my freshman fall," Sullivan, now captain of the NWSL's Washington Spirit, said. "We were only really together for a few months, but she was really good to me. Obviously the fall of your freshman year is a tough time, just trying to figure things out, but she was positive, friendly, and energetic."  
That positive energy is something that both Sullivan and Ratcliffe mentioned when asked about some of Van Dyke's best coaching qualities. They say it rubs off on the student-athletes she works with.
"They feed off of her competitiveness and she's a great role model for the student athletes since she still is relatively young," Ratcliffe said. "She has that great energy which makes her a great mentor, especially for young student-athletes."
Van Dyke left Stanford in 2015 to take the head coaching job at UPenn and in 2018, won the Quakers their first league title since 2010. Now arriving at the UW, she has a new team and new goals. However, the most difficult part of the job may be following in the footsteps of the soccer legend she's replacing. 
"Lesle Gallimore is one of the legendary coaches in women's soccer," Ratcliffe said. "She's an unbelievable person and I think it's very hard to follow a legendary coach like that. That's going to take time."
Van Dyke says she wants to carry on Gallimore's legacy and keep her involved in the program for as long as the former Washington coach wants to be around. She also acknowledged her predecessor's impact on women's soccer and hopes that by building on some of Gallimore's success, she can continue to honor the woman who's quarter-century at the helm changed the trajectory of Washington soccer. 
But that's not her only goal for the team. Van Dyke says she expects to be competing for Pac-12 titles and wants to be a regular tournament team. Washington's appearance in the tournament last season was the first in four years, and they haven't made three consecutive appearances since the early 2010s.  
"I think the most important thing right now is I build relationships with these student athletes," she said. "That we come together as a group to continue where we left off last fall, in the tournament in the second round."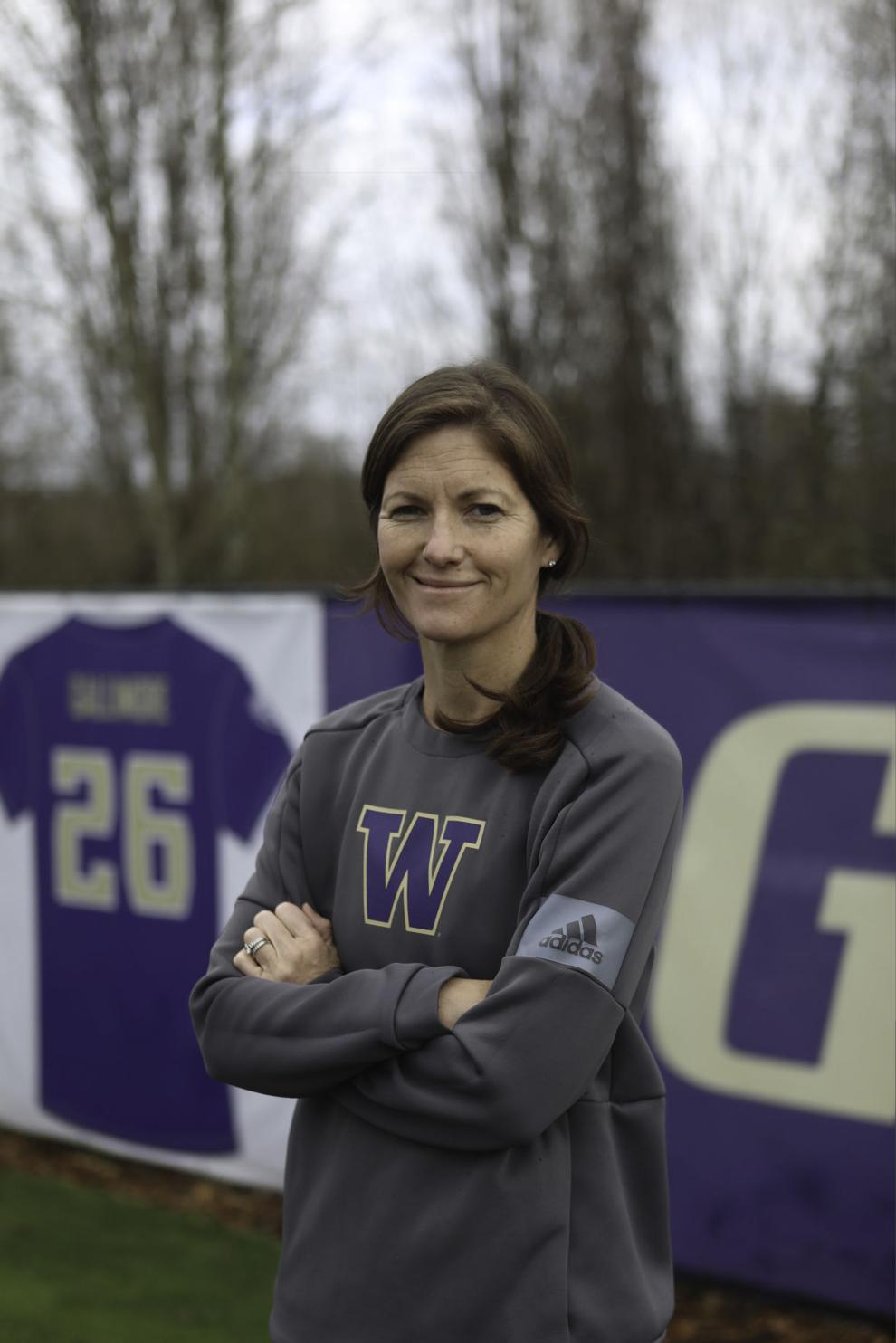 Yet Van Dyke already has the backing of many in the women's soccer community. She was endorsed by UCLA head coach Amanda Cromwell, Florida head coach Becky Burleigh, and National Soccer Hall of Fame inductee Julie Foudy in the announcement of her hiring. Former Washington and U.S. Women's National Team goalie Hope Solo also voiced her support of the hire through Twitter.
Even with the season still several months away, Van Dyke is already preparing to use that energy to start fresh with Washington. 
And maybe those walls won't stay empty for much longer. 
Reach Assistant Sports Editor Andy Yamashita at sports@dailyuw.com. Twitter: @ANYamashita
Like what you're reading? Support high-quality student journalism by donating here.