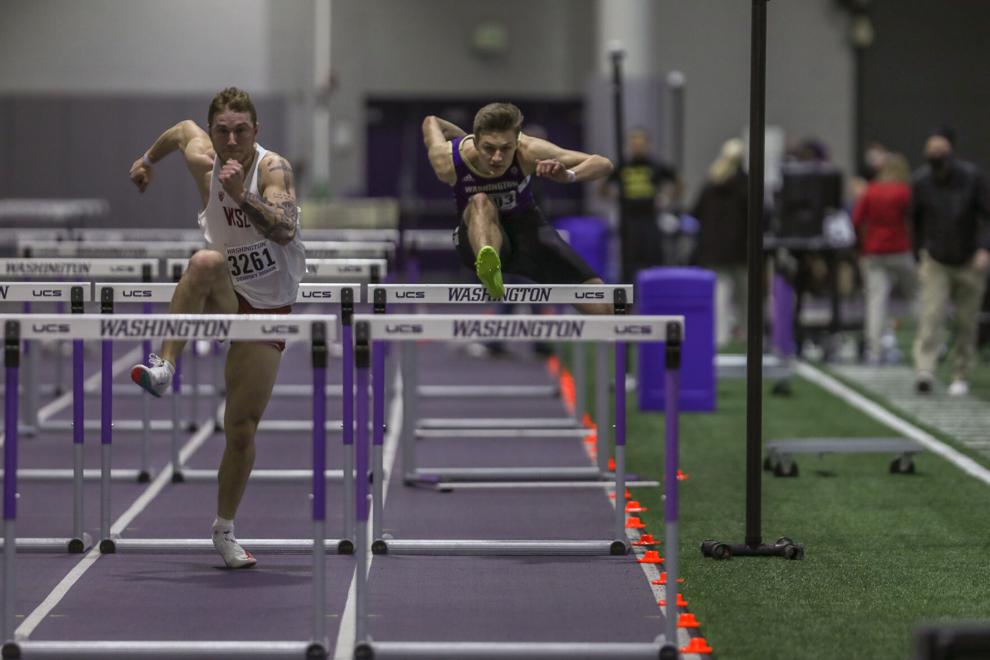 After a strong Friday for distance runners, the Huskies sprinters were the stars of the show Saturday with multiple victories coming for the Washington Track and Field team in Palo Alto.
Hurdler Johnathan Birchman was the star of the early morning sprints for the Huskies. The freshman from Shoreline finished winning the 400-meter hurdles with a time of 54.26, a full second ahead of the nearest competitor. Birchman followed his performance in the 400-meter hurdles with a second-place finish in the 110-meter hurdles, where he ran a 14.51.
The winner of the 110m hurdles was another Washington runner, senior Julian Body. Body ran a new personal record of 14.18, taking .03 off of his previous best and moving to number eight in Husky history in 110-meter. Body had been disqualified from the earlier 400 meter hurdles.
Senior Lyndsay Lopes had a strong day finishing second in the 100-meter hurdles running a 13.78, which is the seventh-fastest time in school history. 
UW's strong sprinting continued in the afternoon as junior Evan Malfilas won the men's 200-meter dash running a 21.01, just a one-hundredth of a second off a personal best. In the morning, Malfias finished in fifth in the 400 meters running a 47.92.  
The Huskies also had strong performances from the middle-distance runners with sophomore Isaac Green finishing third in the 1500 meters after running 3:47.24, two seconds off of his personal best. Sophomore Anna Gibson finished fourth in the 1500 meters with a new personal best of 4:17.83. 
Washington will take the track again for the Jim Click Shootout in Tucson, Arizona next weekend. The Huskies don't return to Montlake until April 21st for the UW-WSU Dual meet.
Reach reporter Nick Lombroia at sports@dailyuw.com. Twitter: @lombroia
Like what you're reading? Support high-quality student journalism by donating here.