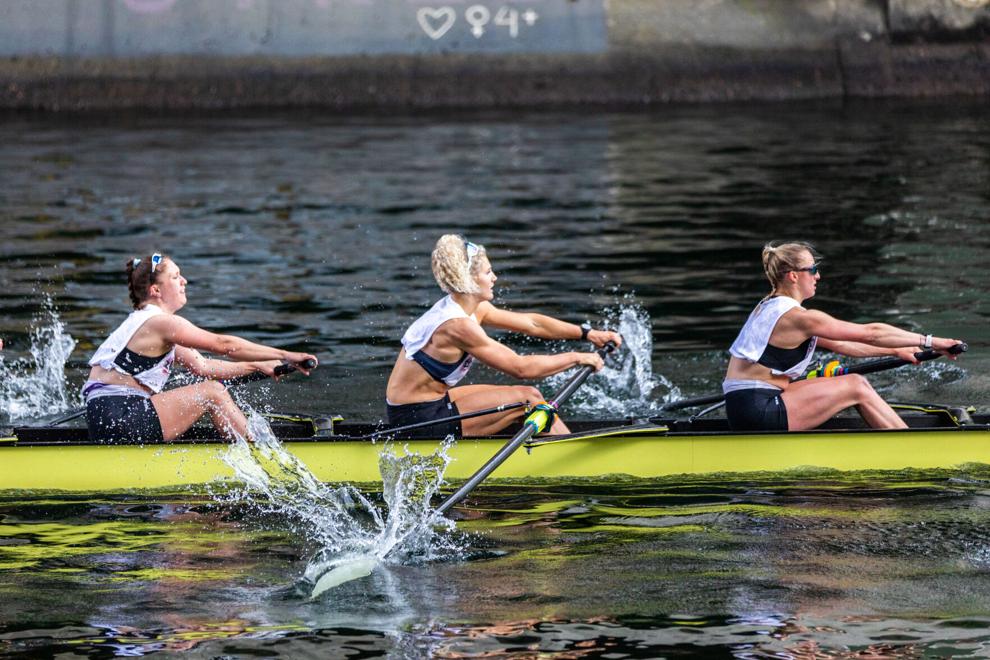 Lake Las Vegas has become almost a second home to the No. 1 Washington women's rowing team.
The upcoming seven-team regatta race this weekend will be the Huskies' third time competing in Vegas in their last four regattas, with the only exception being the Class Day regatta two weekends ago.
"In some ways [Las Vegas] is becoming a second home," head coach Yasmin Farooq said. "It is a bit of a trek for us to drive our trailer down there, but it's just a fantastic venue, and we've been able to attract a lot of different teams from different parts of the country there, so it makes a lot of sense to go there."
At this weekend's regatta, there will be five Pac-12 teams and two non-conference schools racing on Lake Las Vegas.
Day one of the regatta will take place Saturday, where Washington's opening day race will be against Alabama and Oregon State. On Sunday, Washington will race Oregon State, Washington State, and University of San Diego.
Washington has already met Washington State in the pre-season racing at Lake Las Vegas, where it swept all three of the races.
"This is technically the first big race of the season, where now all of our competitors are in 2,000 meter mode," Farooq said. "This is our first out-of-conference race, so it's super important and the Pac-12 put this regatta together to try to bring in teams from across the country to a neutral venue."
Five of the seven schools competing this weekend are ranked, but all eyes will definitely be on the Huskies, who are currently the No. 1 ranked team in the country.
The ranking, though, isn't something that Farooq or the team ever talks about when preparing for a race.
"We always try to find the toughest competition that we can throughout the season," Farooq said. "We feel really fortunate to be in the Pac-12, because the Pac-12 has fielded a number of the top teams in the country every single year."
Farooq and Washington will look at this race as another opportunity to improve and fine-tune their lineups, trying to create the fastest boats possible.
"The lineups are an evolution from the beginning of this season to the end," Farooq said. "You know how to make boats go as fast as possible when it matters most, which is the conference Championship and at the NCAA's … I feel like the lineups are evolving in a real positive way, and it's super exciting to see what these combinations look like this weekend."
Day One Race Schedule
9:00 a.m. – Second Varsity 4+ vs. Alabama
9:20 a.m. – First Varsity 4+ vs. Alabama and Oregon State
10:00 a.m. – Second Varsity 8+ vs. Alabama and Oregon State
10:40 a.m. – First Varsity 8+ vs. Alabama and Oregon State
Reach reporter Nathan Mathisen at sports@dailyuw.com. Twitter: @NathanMathisen
Like what you're reading? Support high-quality student journalism by donating here.