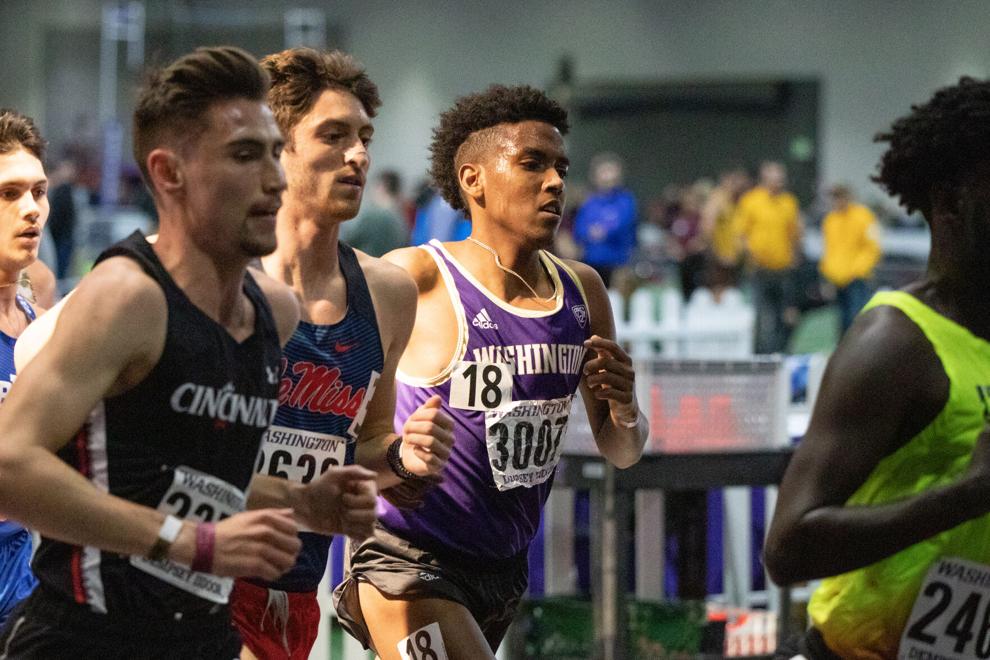 The Washington track and field team is on the road again this week, this time traveling down to Tucson, Arizona, to compete in the Jim Click Shootout.
The Shootout will be the Huskies' fifth outdoor meet of the season as they look to strengthen their season bests and improve their ranks.
Although there are a handful of Huskies looking to carry their momentum from the Stanford invitational, no one is hoping for an extension of last weeks' success more than senior Tibebu Proctor.
The Seattle native made history last weekend when he ran the 10k in 28 minutes and 31.59 seconds. He not only shattered his PR by over 20 seconds, but also broke Washington's 20-year-old school record for the event.
The previous record holder was David Bazzi, who ran a time of 28 minutes and 34.54 seconds in 2001.The Jim Click Shootout will get underway this Thursday, with the multi events scheduled to take place for the first two days.
Ida Eikeng is going to be a name to watch in the first two days.
The Porsgrunn, Norway, native has had a couple of good showings in multi events throughout the year, especially at the Jim Bush Legends Invitational where she placed first in a number of events, including the 100 meter hurdles and the long jump.
Closing out the Jim Click Shootout on Saturday will be another wave of track and field events.
In total, there will be 22 running events starting with the women's 100 meter hurdles at 5:20 p.m. and closing out with men's 4x100 relay at 9:15 p.m. Running events aren't the only thing scheduled for the day, though, as there are currently 16 field events. 
The field events start with the women's hammer throw at 2 p.m. and end with the men's javelin at 8:30 p.m. 
After the Jim Click Shootout, the Huskies will finally be back home for the UW vs. WSU dual meet Wednesday, April 21.
Reach reporter Nathan Mathisen at sports@dailyuw.com. Twitter: @NathanMathisen
Like what you're reading? Support high-quality student journalism by donating here.