Fifteen people stand on a red tape line, with plastic canisters holding arrows on the ground beside them and mostly wooden recurve bows sitting on top, waiting. The call to shoot rings through the archery room and they pick up their bows.
The archery room is tucked behind the weight room on the bottom floor of the IMA. It's fairly busy on a Monday night, with club members shooting at foam targets at the other end of the room.
"We're here to promote a learning environment, to introduce people to the sport and help them improve," recent graduate Kevin Fan said.
While Fan graduated last December, he still comes back to the IMA to help with both club shoots and open shoots, where the club invites people to come try archery.
"There are people who went to the UW for a while who don't go to UW anymore and are still shooting with us," senior Keegan Nefcy said. "They just like the environment and the people so much that they keep coming back."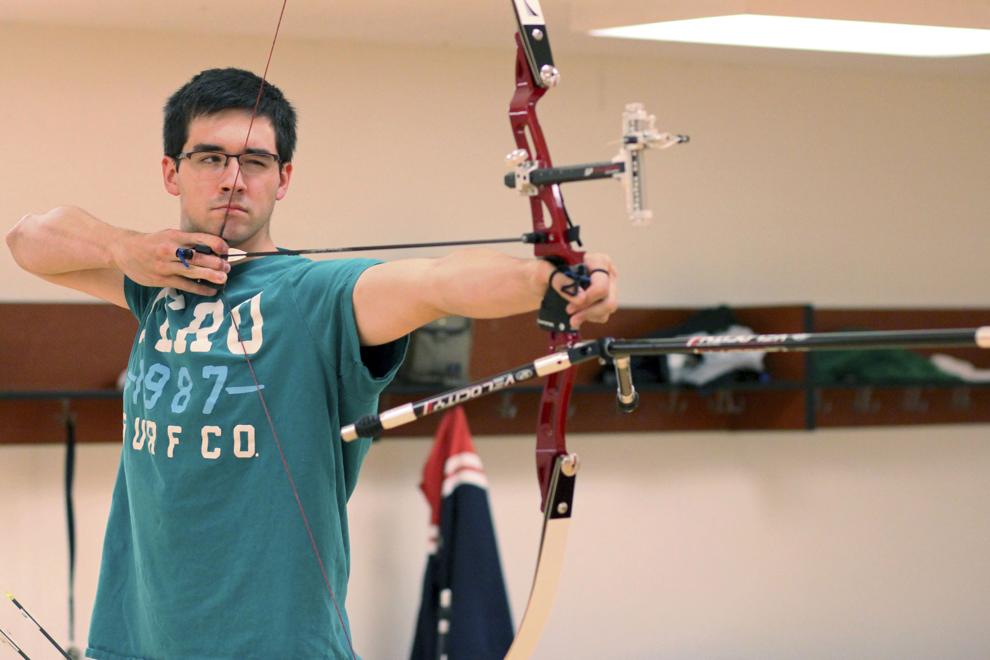 Both Fan and Nefcy had prior archery experience before joining the club, but it's not required. In fact, most members do not have previous experience. Club president Justin Skubic was introduced to archery through the club.
"I had a free Friday and I came down for an open shoot back in early 2015," Skubic said. "I tried it out, realized I really liked it, and nearly two years later here I am."
The club relies on its open shoots, held Fridays from 6-9:30 p.m., to introduce people to the sport and bring in new members.
"I would say 70 percent of the people who join have never shot a bow before," Fan said. "The goal of Fridays is really for people to get their feet wet with archery. We're able to give people their first taste of archery through the Friday program and a lot of those people end up joining the club."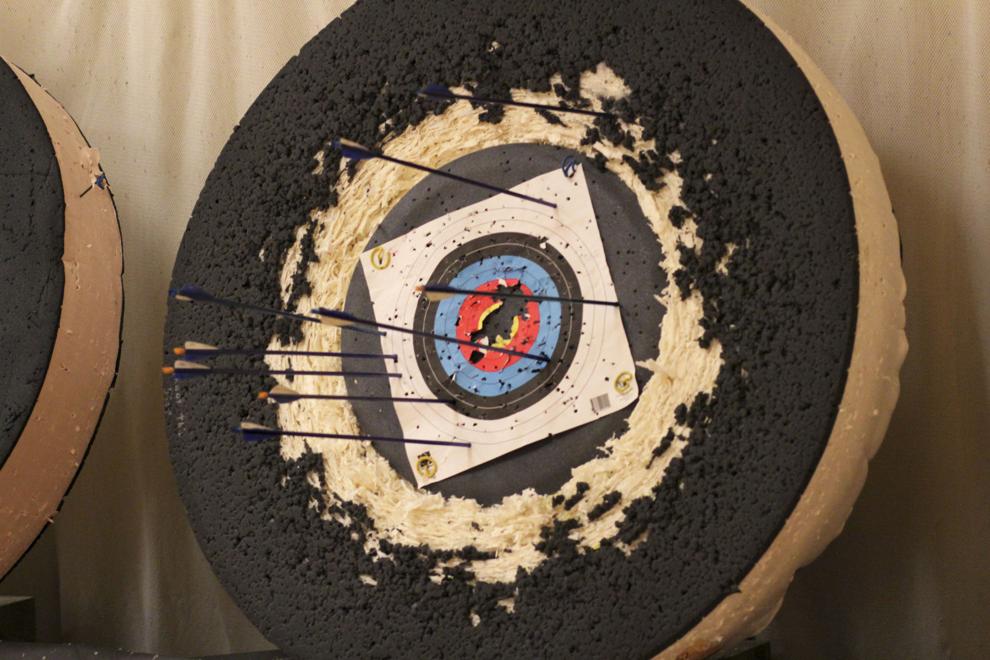 Bows, arrows, and safety equipment, including arm guards and finger tabs, are all available to borrow and use in the archery room. Only a few club members bring their own bows, as archery equipment is expensive. The IMA provides recurve bows, and the nicest of those can cost as much as $3,500. However, as more people join, the club faces new problems.
"We noticed over the summer there have been more left-handed shooters than usual," Skubic said. "We have a lot of right-handed bows but not left handed ones. The bows that we have, they can't be shot double-sided, they're dedicated to one hand or the other."
As a result, the club is looking into purchasing new equipment and replacing some of the old equipment they have. The current bows do not adhere to international archery standards, making it necessary for the club to buy completely new bows instead of just replacing pieces. The group has already worked on standardizing the types of arrows they use, and plan to purchase new bows over the next few years.
The archery club has discussed the prospect of competitions with other schools, but those plans have yet to pan out. Some members chose to compete separately from the club however.
"Our range is the minimum competition distance of 18 meters, so that helps out a lot," Nefcy said. "I do like to take it more seriously, but at the time being it's mostly me competing against myself."
While the competition aspect is certainly fun, the community created by archery club is what Fan thinks makes it special.
"We're really here to make sure that everyone gets a chance to try archery and everyone gets what they want out of archery," Fan said. "I've made a lot of friends with the club and part of that is trying to make everyone feel welcome, and getting to meet new people and make them a part of the family. I'm still here because I enjoy the people and what we do here."
Reach reporter Hailey Robinson at sports@dailyuw.com. Twitter: @haileyarobin