When your country calls to offer a spot on their Olympic team, you come running. That was the case for five women on the UW rowing team who chose to take a gap year in order to have a shot at an Olympic gold medal and a chance to represent their country. 
The five women were scheduled to compete for four different countries: Carmella Pappalardo and Valentina Iseppi represent Italy, Tabea Schendekehl rows for Germany, Dimitra Tsamopulou races for Greece, and Isabel van Opzeeland pulls for the Netherlands.
These women are now in a strange spot — Schendekehl, Pappalardo, and Iseppi in particular — as they were seniors who were supposed to graduate this year. Instead, they pushed back their graduation one year in order to go to the 2020 Tokyo Olympics.
But with the Olympics now being postponed to 2021 due to the COVID-19 outbreak, these rowers may potentially have to push their graduation date back again, two years from what it was supposed to be when they arrived at the UW.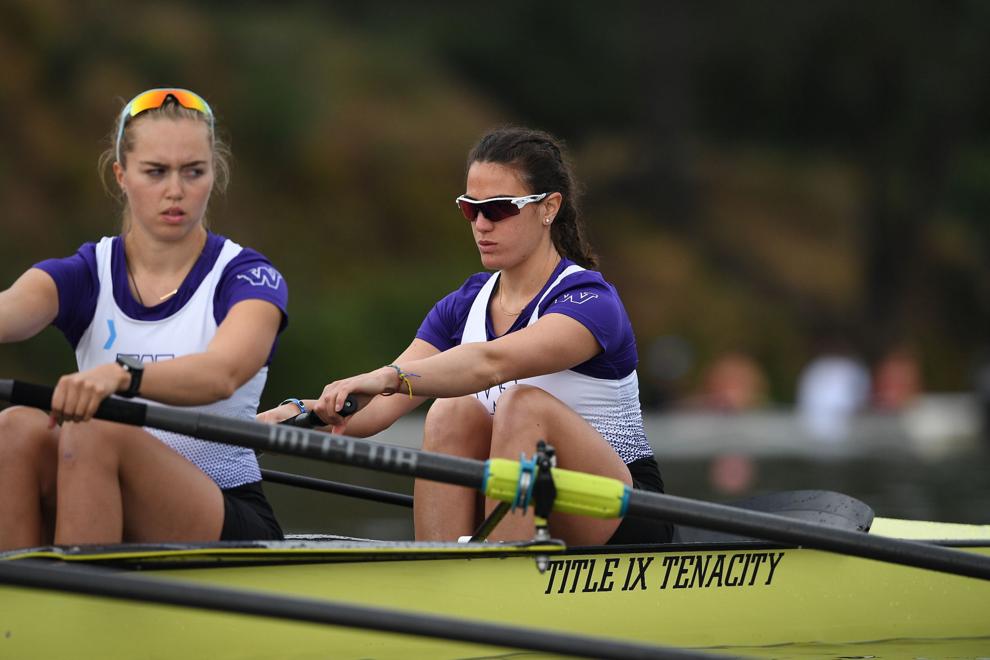 "I planned everything last year, to take this year off and then come back and graduate in 2021, but literally no one could have seen this thing coming," Iseppi said. "I just really really want to go to the Olympic games. I don't know what I'm going to do in the future. I don't know if I will be rowing after the Olympics, this might be my last shot and I just wanna try to take it." 
Pappalardo and Iseppi are both set on seeing this Olympic dream through, even though it will push their lives back one whole year. 
"I'm gonna take another year off and try," Pappalardo said. "The Olympic games is my big dream. It has always been my big dream, so it would be the perfect end to my career, even just participating in the Olympic games."
The Olympics have been Pappalardo and Iseppi's goal since they started rowing over a decade ago. They see this as possibly their last chance, and they want to do everything possible to make that dream happen, even if it takes them longer than they had anticipated.
Schendekehl looks at it differently. She says when she first started rowing she wasn't that good. She never even thought the Olympics were a possibility for her until last year. 
"Last year it worked out that I raced at the World Championships in a pair together with Calina Schanze, who also rowed at UW, but she graduated last year," Schendekehl said. "Sadly we didn't qualify [as a] pair last year, but then at that point I was like, 'Well I might as well try another year to give it a shot to try and make the Olympics.' That's kind of how I got here." 
Schendekehl has not made her decision yet on if she is going to stay in Germany and continue training for the postponed 2021 Olympics or if she is going to return to the UW and graduate in 2021. She says that there are still some moving parts that she is waiting to fall into place before she makes her final decision.
One thing that all three of these rowers agree on is that even though this extra year is inconvenient, it will also help their teams become stronger and better rowers in the long run. 
"I was not 100% on the boat that was going to the Olympic games," Pappalardo said. "So I'm really working on it. I think in my situation for me an extra year is very very important to improve my technique. I can really work on it."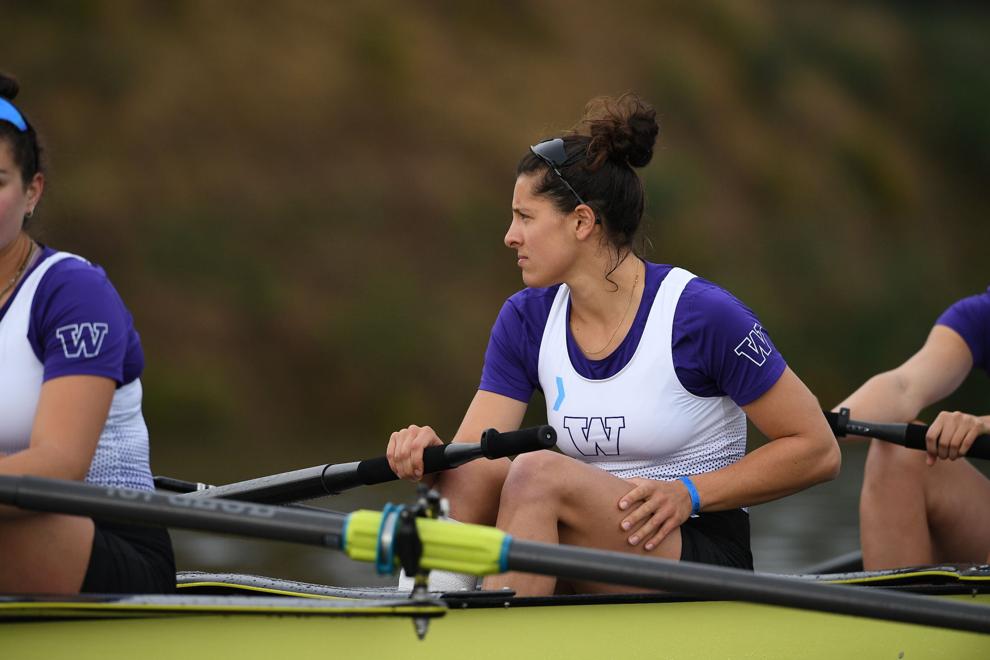 Iseppi struggled when she first started the Italian program, as she was used to training in the United States in what was a completely different program. She took a long time to adapt and that caused her to struggle early on in her Olympic training.
"I think one more year, this whole process of adapting to this program won't be needed anymore, so I will just be able to fully practice 100%," Iseppi said. "It just can get me stronger and stronger, that's my goal."
Schendekehl feels that it will help the German team immensely, as they are a young team and their head coach has only been with them since last year. She's hopeful this extra year of training will help them qualify a boat for the 2021 Olympics.
"Since the last Olympics, we haven't participated in big regattas," Schendekehl said. "So last year at the World Championships it was kind of our first big regatta together, or it was the first season together. So now having an extra year to train with the squad, I think it will help us just to make our boats go faster if we really use this time." 
That's the big question mark though. How effectively will they be able to train in quarantine, and when will they be able to train again as a team? Currently, they are all individually training as if it's the off-season, with no regattas insight.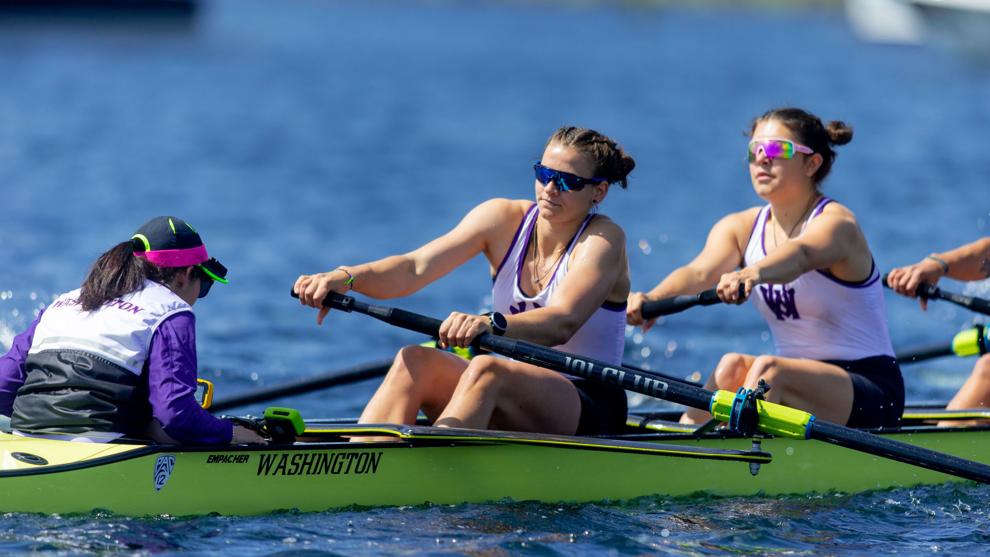 "Now it's very soft, we have easy workouts," Pappalardo said. "We can choose what to do. We only have to report our practice on Tuesday and Friday, where the head coach gave out some sort of test to do on the erg because we're not allowed to go out."
When Pappalardo was at the Italian camp, the training was very different. They would do 22k to 27k on the boats on certain days, and they would almost always go out onto the water to row. Quarantine has altered training immensely for all of these Olympic rowers. 
These rowers all had a plan, and now those plans have all had to change. Even so, all three of the rowers agreed that the decision to postpone the Olympics was the right decision.
"I said 'OK, I'm going to take a year off and then go back to Seattle where I want to study, and then I want to try to figure what I wanna do in my life,'" Pappalardo said. "Do I wanna stay in Seattle or back to Europe or Italy? So I had a plan, and now I don't. So I was shocked. But I think it's clearly the best position postponing the Olympic games. It's safe in this way."
Reach reporter Nathan Mathisen at sports@dailyuw.com. Twitter: @nathan_mathisen
Like what you're reading? Support high-quality student journalism by donating here.