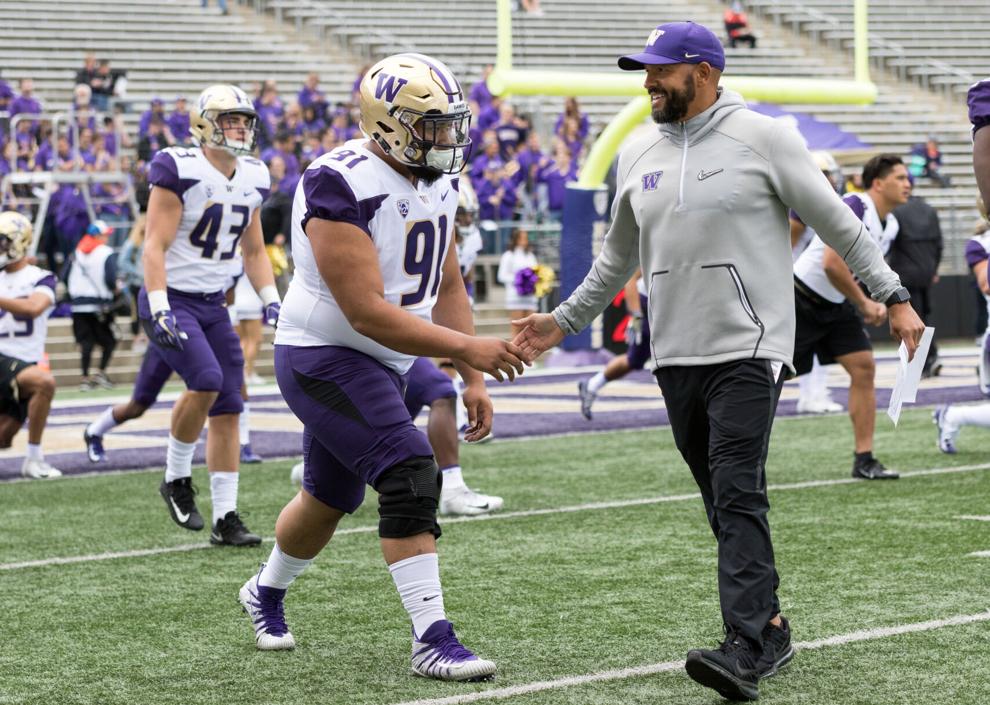 Weighing 305 pounds and standing 6-foot-2, Tuli Letuligasenoa commands the attention of any room he walks into. 
But to the people who really know Letuligasenoa, like his high school teammate Wyatt Crespi, the big defensive lineman's presence is anything but the one he projects on the football field.
"He's a big boy, he looks intimidating — but when you get to know him he's just a super nice, down-to-earth guy," Crespi said.
Despite his attitude off the field, Letuligasenoa has the kind of football pedigree that makes college coaches drool. Before arriving at the UW, he went to perennial high school football powerhouse De La Salle, where he helped them win a number of high-profile games, including the 2015 California State Championship.
But when his former high school football coach Justin Alumbaughthinks about Letuligasenoa, he doesn't immediately think back to all the great games he played and all the trophies they won together. Instead, Alumbaugh thinks of his smile.
"He's [always] joking and laughing and having fun," he said. "That was always something that was great to be around. It makes it fun to coach. It makes it easier to coach when someone wants to be there and he's laughing and listening. That I miss for sure."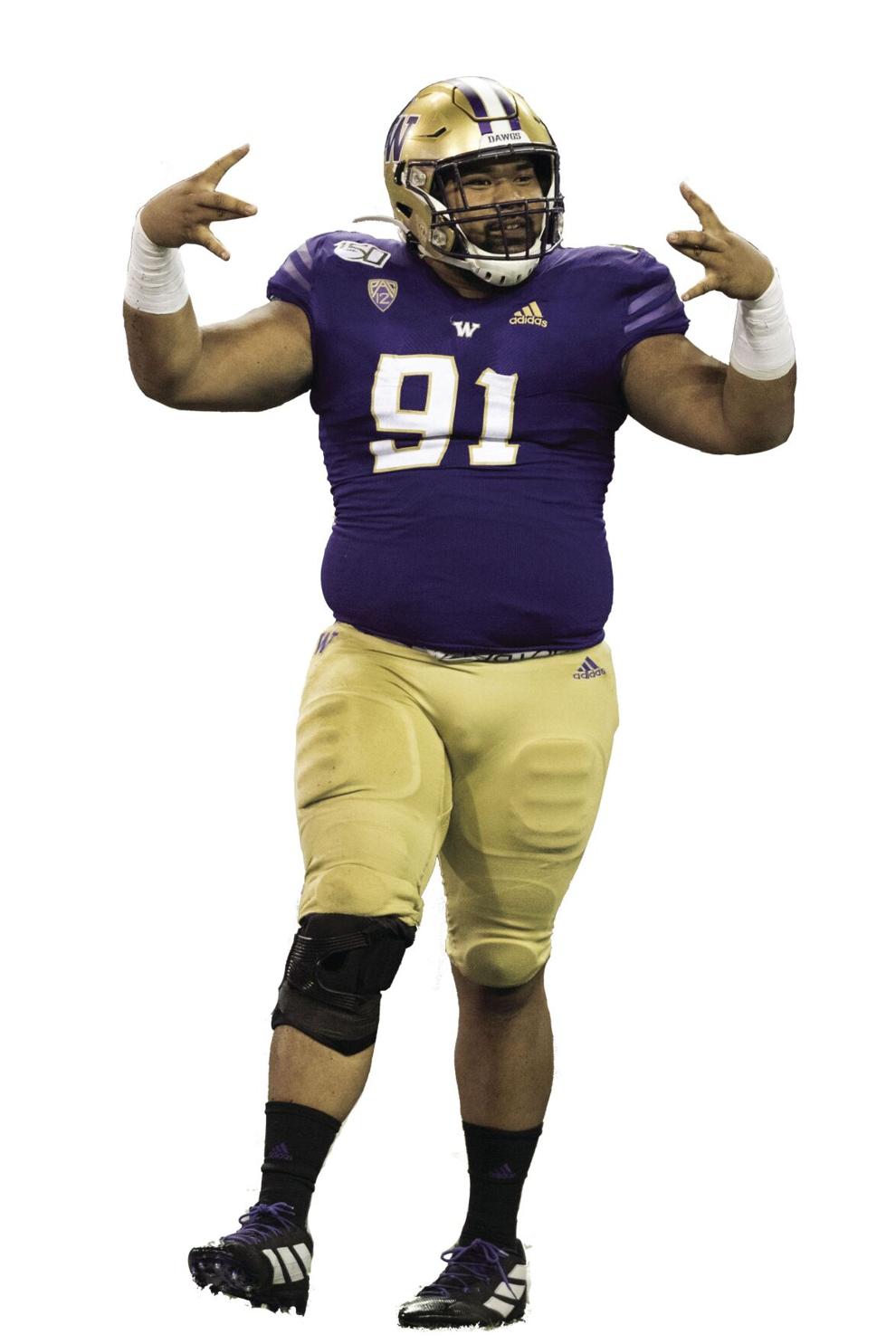 Letuligasenoa has an infectious personality that makes him memorable, and people want to be around him. The sophomore leads by example on and off the field, giving his all in practice because he knows that's what he needs to do to be the best. But the big nose tackle can also turn off the seriousness and become the guy everyone wants to spend time with away from the field. 
"That's my brother — he's goofy, a big goofy dude," Kairee Robinson, an old teammate and friend from high school, said. "I've got a bunch of good memories of Tuli from high school. Always riding with him to school, and after coming back home from practice and going to get food, going into his house and eating with all his family."
While the relaxed, smiling, and goofy side of Letuligasenoa has always been there, his work ethic took time to develop. Early in his career, the big defensive lineman didn't take football as seriously, and Alumbaugh thought he might just be "lazy." 
Letuligasenoa always had loads of potential, weighing more than 300 pounds. However, once he realized that he wouldn't always be the biggest guy on the field, he started to work harder to prove that he was more than just a big body.
"He's humble, he's not arrogant; he knows that he doesn't always have the answers," Alumbaugh said. "He looks for help — that was something that was good. He was always open to listening to other people."
With his improved work ethic, coupled with his size, athleticism, and skill set, Letuligasenoa seemed destined for Division I football success.
"I don't think anyone has that size that's able to move as well as he is," Alumbaugh said. 
Now in his third year at the UW, Letuligasenoa was not originally planning on being a Husky. Back in 2017, he had originally committed to USC. However, after a couple visits to the UW, Letuligasenoa flipped and officially committed to Washington two days before national signing day in February 2018.
His decision was about more than football: Letuligasenoa wanted to go to a place where he would be happy. He didn't feel comfortable at USC. Washington, however, felt like home, and now Letuligasenoa is ready for an expanded role.
"He can push the pocket, he can get off blocks and run down plays tackle to tackle," Pete Kwiatkowski, Husky defensive coordinator, said. "Expect him to own the middle. He's shown that he can do it. Like everybody, we're looking for that consistency. He could be and should be a dominant player for us." 
After showing glimpses of who he could be with his performance on the field in limited snaps in 2019, Letuligasenoa is going to have to have an even better follow-up season. In the 2019 season, his most notable games were those against Stanford and Oregon, where he had five tackles in each game. 
With Levi Onwuzurike's departure for the NFL Draft, the Huskies are going to need to find a replacement to anchor the middle of their defensive line, and Letuligasenoa might just be that guy. With his combination of work ethic, physical ability, and the smile that people know him for, Letuligasenoa may finally be in the perfect situation to show people what he does best.
"He's a special case," fellow defensive lineman Josiah Bronson said. "He comes in and plays, and he'll have a drive where he'll make two or three plays in a row. He's exciting to watch; he's excited to come in. His confidence right now is up the roof. He's ready to play, and he's ready to go." 
Reach reporter Nathan Mathisen at sports@dailyuw.com. Twitter: @NathanMathisen
Like what you're reading? Support high-quality student journalism by donating here.