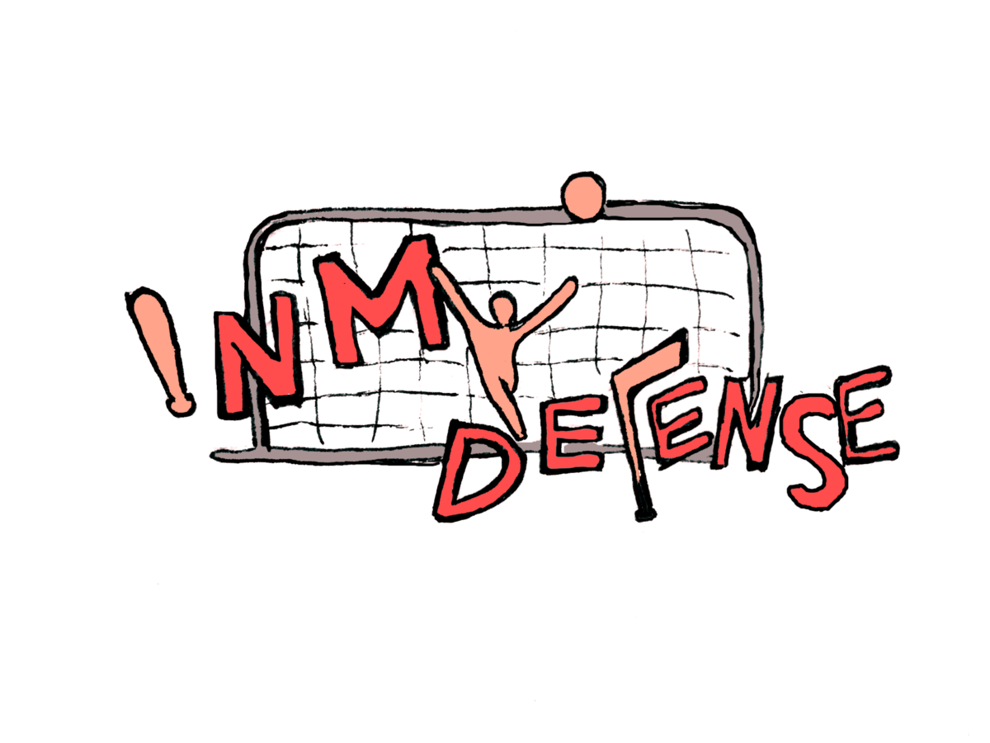 CORRECTION: In a previous version of this article, it was stated that an investigation into University of Iowa's rowing team was ongoing. The correct information is that the University of Iowa is undergoing a routine investigation of the entire athletics department, and their rowing team roster numbers were accurately reported.
[Editor's note: In My Defense is a weekly column by Hailey Robinson discussing social issues in the world of sports.]
The Washington women's rowing team has always had some of the largest roster numbers of any team at the UW.
This is mostly to make up for the discrepancy in roster spots between men's and women's sports; the number of opportunities available to women in sports must be proportional to the number of women enrolled at the UW, and that must match the ratio of men playing sports to men enrolled. With football's large rosters, schools have to make up the difference by adding additional women's teams or heavily recruiting walk-ons.
The UW has done both of those things. The Husky athletic program has nine men's teams and 11 women's teams. Of those teams, women's rowing recruits heavily every year in order to stay compliant with Title IX — a federal law that requires gender equity in federally funded activities, which includes college sports. Women's participation has been consistently a little bit lower than it should be, but the UW has enough female athletes to slide by.
Except that it actually doesn't.
On Sunday, the Seattle Times reported that, in order to stay compliant with Title IX, the university has been inflating women's rowing roster numbers submitted to the Department of Education to nearly twice the numbers of the actual roster posted on the team website.
The roster numbers weren't just inflated a little bit either. The numbers sent to the department from 2010-15 were between 51 and 112 athletes higher than the rosters that appeared online.
The punishment for failure to comply with Title IX is withdrawal of federal funding. This isn't a very real fear — it's never happened before — and there are several more qualifications the UW must fail to meet besides not having the numbers.
That doesn't mean that the UW can completely refuse to meet Title IX requirements, but proving that your school is actively attempting to grow women's sports programs to a point where they are proportional to men's is enough to get a pass.
So why are teams inflating roster numbers? Tom Newkirk, a civil rights attorney quoted in the Seattle Times article, says it's because of football.
Football teams have large rosters, capped by the NCAA at 105, and most of the women's sports at the UW have much smaller roster sizes. Because there are so many athletes participating in men's sports, and 52 percent of the student body is female, more women should be participating in sports than men in order for the UW to be Title IX compliant.
Rowing has hugely variable rosters, with an average of 64 athletes, and the UW has always been among the top four largest teams in the NCAA. In the years being investigated by the Seattle Times, 2010-15, the average roster size was 145 athletes. However, the roster sizes reported on the team website are much closer to the NCAA average, sitting at an average of about 70 athletes during the six seasons investigated.
The team was counting students who had shown up to a single informational session or attended only a couple practices. These students didn't know they were being counted as filled roster spots for the UW.
Not only was it unethical to use the names of these students without their knowledge or consent, but lying about roster numbers is an insult to women's sports programs at the UW.
The University of Washington has proved it doesn't care to put the same time and effort into women's sports as it does men's. It would rather present false information to the Department of Education than actively recruit more athletes or add another women's sport, the two clearest options for adhering to Title IX.
The UW is not providing the opportunities in sports for women that Title IX has demanded since its benchmark passing in 1972. Instead, it is prioritizing men over women, and treating women's sports like they don't matter.
Reach reporter Hailey Robinson at sports@dailyuw.com. Twitter: @haileyarobin