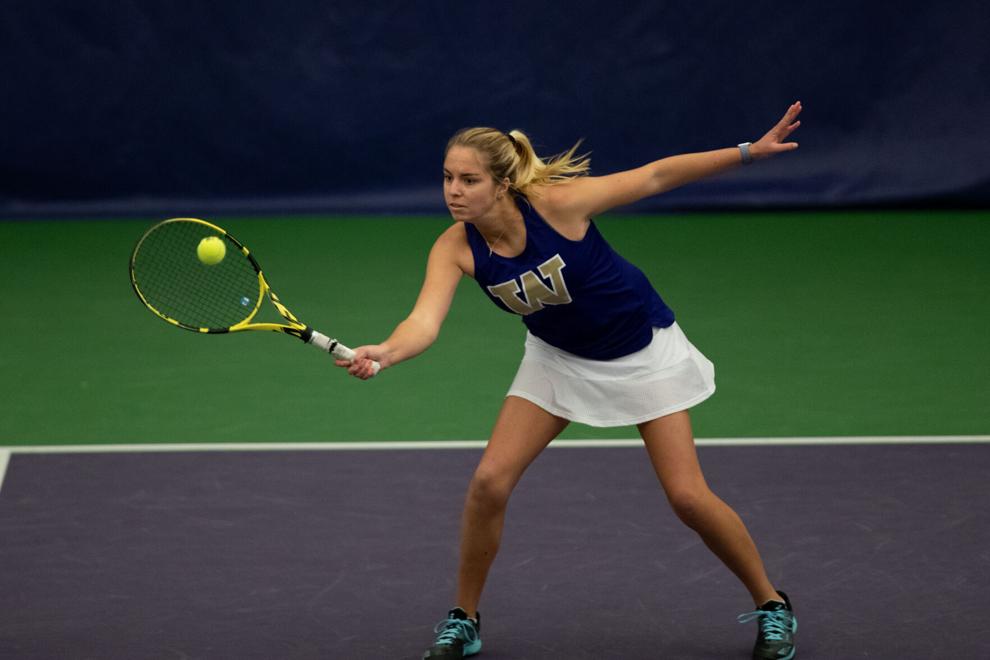 On Saturday afternoon, the Washington women's tennis team started its season off with a commanding performance at home against Idaho in a 7-0 victory. 
"It was great to see everybody get a win, but more importantly to see everybody compete really well and be back out there playing," UW women's tennis head coach Robin Stephenson said. "It's great after almost a year, I think it's super important to get the confidence, get some wins under our belt."
The team saw its first action since March 2020, and impressed in its first competitive fixture in almost a year. Despite the gap in play, the Huskies (1-0) showed out and won every match comfortably, despite some slightly slow starts. 
"It was rusty at the beginning," UW senior Vanessa Wong said. "I think a lot of it is understanding that it's been a while, and kind of just riding that through. We talked about focusing on the present and what we can control."
The struggles were short lived, though, as each doubles team developed a strong lead over its opponents, winning its match in straight sets. The top doubles match, spearheaded by Wong and Sedona Gallagher, ended 6-4, and the junior from Nevada proceeded to win her singles match in a similar fashion, as it ended in a score of 6-3, 6-2.
Across the roster, an area of major importance for the Huskies is their youth coming into the new season. With three freshmen getting their first meaningful action — and subsequent wins — the program looks to develop both a strong contending team, right now and in the future.
Throughout the match, any UW player not presently competing was watching her teammates and cheering them on as loudly as possible, making the empty stands sound full and booming.
As Gallagher's singles match rounded out the day, each of her teammates stood on the adjacent court and vocalized support for her as often as possible, offering a certain boost over being on the court alone.
The Huskies look to carry that same energy and support throughout the weekend, as the women stay at home to battle Idaho again on Sunday at 10 a.m.
Reach contributing writer Rajan Hans at sports@dailyuw.com. Twitter: @RajanHans14
Like what you're reading? Support high-quality student journalism by donating here.