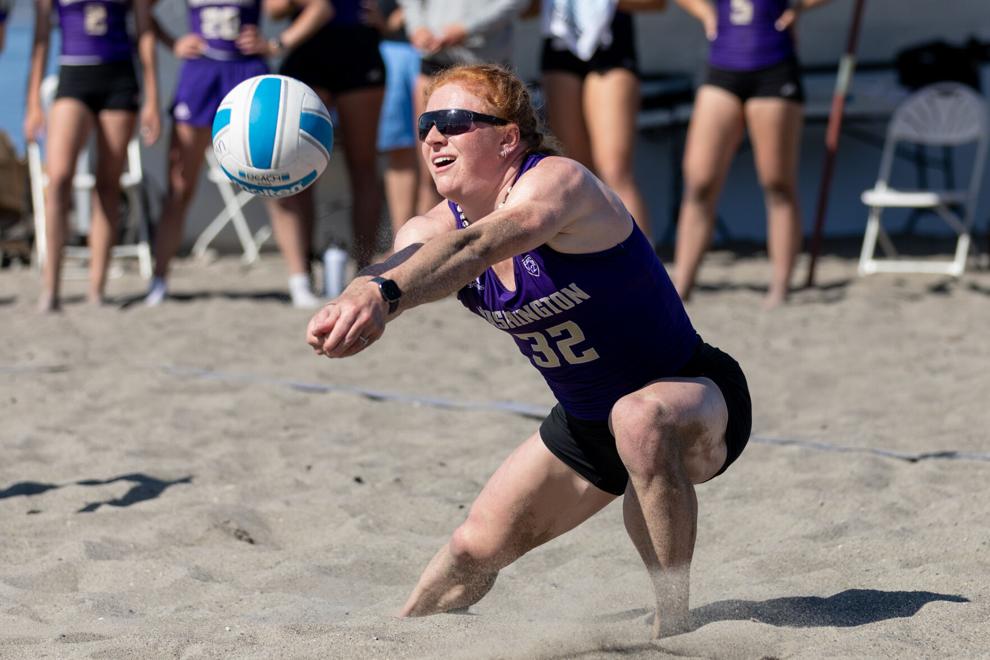 Continuing its current trend, the Washington beach volleyball team started the Pac-12 North Invitational with a loss against Stanford, but was able to come back for a win against Utah. 
In all their matches against the Cardinals (15-7, 6-2 Pac-12), the Huskies (7-11, 2-5 Pac-12) were only able to earn a victory on Court 1, where senior duo Chloe Loreen and Natalie Robinson defeated Stanford duo 21-17 and then once again 21-18.  
Loreen and Robinson's match helped the Huskies get at least one point against the Cardinals, which was an improvement compared to the last time the Huskies faced off against the Cardinals, a 5-0 loss.
While the other matches against Stanford ended in a loss, some did not go down without a fight. 
Freshman Audra Wilmes and junior Paloma Bowman made it to three sets, winning the first set 21-18 but losing the following two 21-17 and 15-8.
However, flipping this same score, Washington was able to defeat Utah 4-1. 
Loreen and Robinson beat their opponents 21-11 and 21-12 while junior Scarlett Dahl and senior Kyra Petersen beat their Utes (8-13, 1-4 Pac-12) opponents in two 21-18 sets, finishing first out of all the matches.
Simultaneously, on Court 3, Bowman and Wilmes beat their opponents 21-16 and 22-20, and on Court 5, senior Ashley Shook and redshirt freshman Olivia Mikkelsen snagged a 21-13, 21-14 victory. 
The duo of senior Emma Calle and junior Hannah Yerex were the only ones to lose their matches in a 15-21, 21-19, 12-15 loss.
Washington faces off against UCLA for the first time this season and Arizona State for a second, Sunday at 2 p.m and 5 p.m., respectively. 
Reach Contributing Writer Avantika Singh at sports@dailyuw.com. Twitter: @avantika_s03
Like what you're reading? Support high-quality student journalism by donating here.