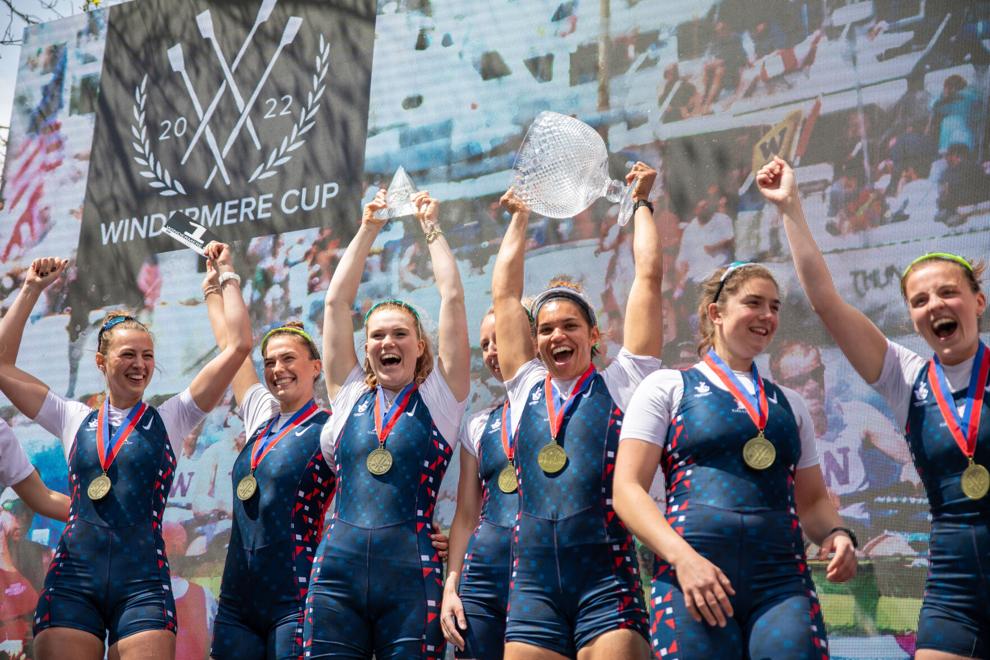 Opening day of the boating season in Seattle is unlike anywhere else. 
The Windermere Cup has been hosted on the first Saturday of May with a fan-filled Montlake Cut surrounding the entirety of the course nearly every year since 1987. 
In 1986, the founder of Windermere Real Estate, John Jacobi, came across an article debriefing the embarrassment and wasted opportunity for rowing to be showcased at the opening day regatta that Washington hosted that year. 
The lack of enthusiasm and the lopsided results of Washington crews losing races they should have won made for an underwhelming and all around disappointing opening day in 1986. 
Jacobi felt this was a call for change. 
Hoping to encompass Washington's prestigious "Boys in the Boat" through his own opening day regatta, Jacobi began his project of creating a top-tier regatta. 
Washington rowing gained its international recognition and legacy with its performance in the 1936 Olympic games where it represented the United States. 
In the 1980s, with foreign tensions running high, Washington rowing was left to take on a crew from the Soviet Union in 1987, similar to its position just over 50 years prior. 
The Windermere Cup became how Washington rowing history has prevailed. 
A typical Windermere Cup consists of races with Washington rowing competing against international crews and then a parade to follow the regatta. 
2020 and 2021 looked somewhat different relative to the Windermere Cup that fans know and love.
The regatta was canceled entirely in 2020 due to the pandemic, leaving the boat community with no celebration for the start of their favorite season. In 2021, the restrictions were still heavily in place due to the pandemic, so there were no international competitors, fans surrounding the course, or a parade to end the morning. 
"Last year we didn't even know if we were going to have a season," women's head coach Yasmin Farooq said. "This year to see the log boom going in, and knowing that the opening day parade is back, it feels like for the first time this is Windermere as we all know and love it."
The thrilling feeling of going through the final 500 meters of the race through the cut as a rower has a true impact on the athletes. 
"It was definitely a shot of energy for everybody," men's head coach Michael Callahan said. "Especially for everyone's parents who are finally here. There are juniors on our team who have never experienced this because of the pandemic." 
The atmosphere is also what brings spectators back. Despite this race being centered around rowing and the nature of boating itself, the joy of Windermere is prominent among many, even in those who have no connection to the sport.
"I have been here about 10 or 12 times," spectator Dan Conley said. "I have never rowed and I am not necessarily into boating, but being here and seeing all the fans is something worth coming to."
This race is recognized alongside the world's most prestigious regattas, because it is different. There is pageantry behind the Windermere Cup. 
"I am from here and this is my first Windermere and it is just awesome to see all the crews around here,'' spectator Connor Shoup said. "Everyone is just so excited to watch, it is honestly electric."
After two years of not having a typical opening day, the setting is still unlike any other regatta.
Reach reporter Tess Kadian at sports@dailyuw.com. Twitter: @tkadian21
Like what you're reading? Support high-quality student journalism by donating here.