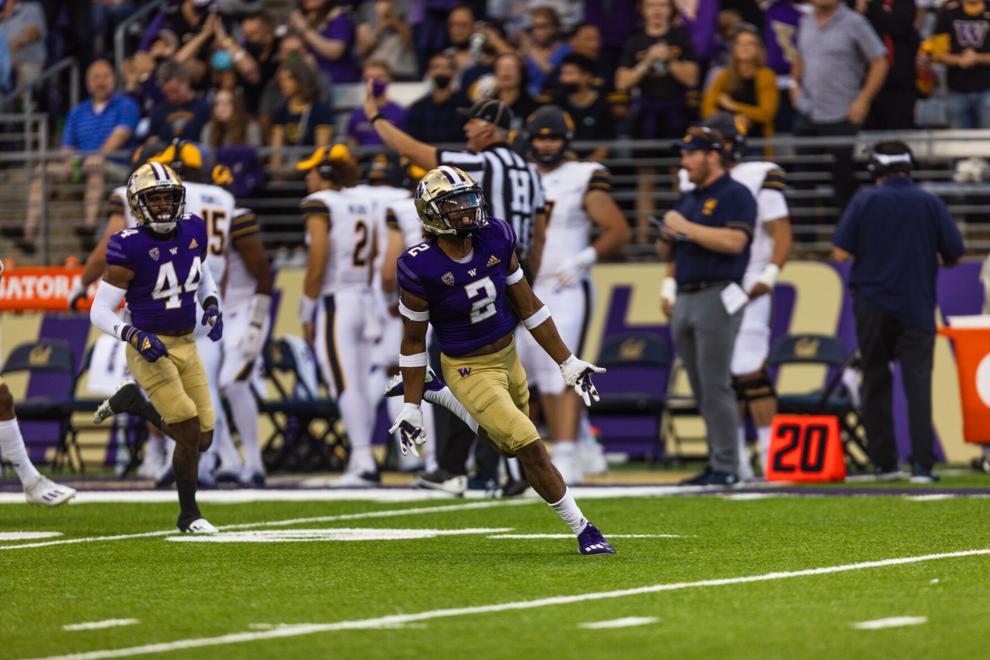 It required overtime, but the Washington football team was able to get its second straight win in their first conference game of the year against Cal. The Huskies eked out the win beating the Bears 31-24.
Turning Point
The turning point of the game came on the final play of the game. In the first overtime period, Cal had a first and goal from the two and tried to punch it in with running back Damien Moore. The Huskies had another idea.
Sophomore defensive back Cameron Williams punched the ball out of Moore's hand and the ball fell to the turf. Senior linebacker Ryan Bowman fell on the fumble and sealed the game for the Huskies.
The Huskies offensive drive prior to the game sealing stop also, came down to a play on the two yard line. Senior tailback Sean McGrew punched his way into the end zone for what proved to be the winning touchdown for the Huskies. 
Key Stat: 3 turnovers
Turnovers were the difference in Washington's overtime victory against Cal. The Huskies forced three turnovers including the game winning fumble in overtime.
Washington's first two turnovers were interceptions by Kyler Gordon. The first came on the opening drive of the game and his second was in the third quarter.
The Huskies finished with two more turnovers than Cal and scored seven points off turnovers, which was the difference in score of the game.
Player of the Game: Kyler Gordon
After an injury to star defensive back Trent McDuffie left the Huskies shorthanded coming into the game, Gordon stepped up in the secondary grabbing to clutch interceptions along the way.
On just the third defensive play of the game for the Huskies, sophomore defensive back Kyler Gordon had one of the highlight plays of the game, intercepting Garbers. 
Gordon's second interception was even more important than the first, coming with less than two minutes left in the third quarter. The Bears had the ball with the opportunity to tie the game at 24, but Gordon wouldn't let them. Making an acrobatic grab on the sideline Gordon picked off Garbers and gave the Huskies the momentum once again. 
Gordon finished the night with two interceptions and was also the leading tackler for the Huskies finishing the night with 10 tackles.
What's next?
Washington will try and build on this momentum as they travel down to Corvallis next weekend for their second road game of the season. The Huskies and Beavers will play Saturday Oct. 2nd at Reser Stadium. The time of the game has not yet been announced.
Reach contributing writer Nick Lombroia at sports@dailyuw.com. Twitter: @lombroia
Like what you're reading? Support high-quality student journalism by donating here.