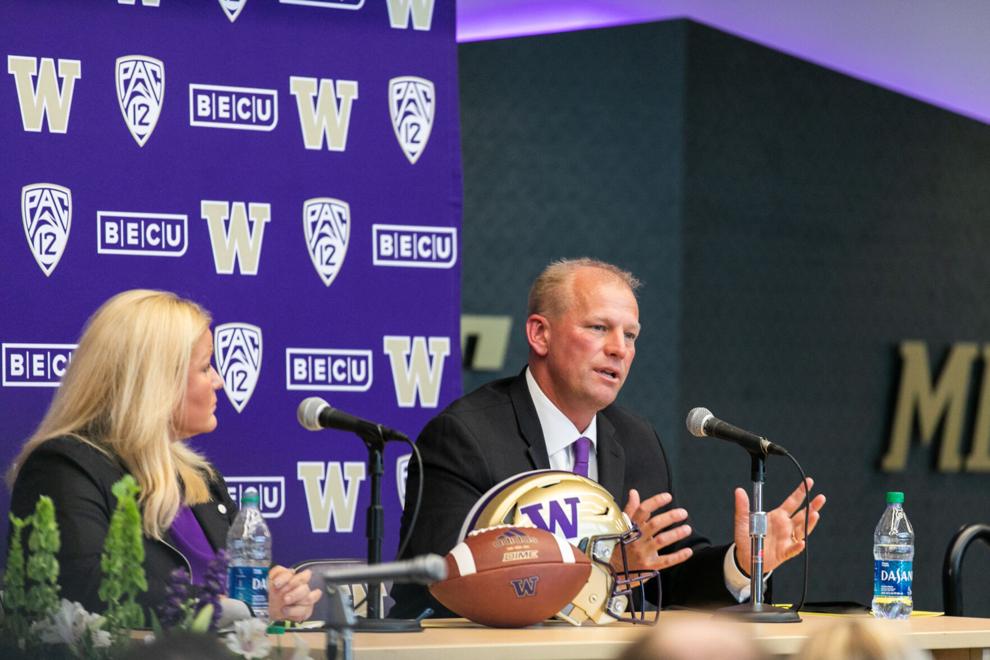 Kalen DeBoer has only been in Seattle for one week, but the new Washington football head coach hasn't wasted any time assembling his staff.
Monday morning, DeBoer announced that Ryan Grubb would be making the trip up the West Coast from Fresno State to become UW's offensive coordinator.
"In our time working together, Ryan has consistently produced highly effective offenses and, through his leadership, has excelled in developing young players," DeBoer said in a press release. "I know he'll continue to do that here at UW, working with our quarterbacks and as the leader of our offense."
Grubb has worked with DeBoer for many years now, from Sioux Falls, South Dakota to Fresno, California, and spent the past three years as offensive coordinator at Fresno State.
"I want to thank coach DeBoer and [UW Director of Athletics Jennifer] Cohen for the opportunity to lead the Huskies' offense," Grubb said. "I feel strongly that this can be one of the best offenses in the Pac-12. I'm looking forward to getting to know our players and this community, and getting to work for this historic and successful program."
The Bulldogs' offense peaked in 2021 under Grubb, finishing 14th in the nation with 464.7 yards per game, leading to a per game average of 33.6 points.
Along with his role as offensive coordinator, Grubb was the Bulldogs' quarterbacks coach the past two seasons. Fresno State quarterback Jake Haener flourished under Grubb in 2021, finishing ninth in the nation in passing yards at 3,810.
Sources tell The Daily that Haener plans to follow DeBoer and Grubb and transfer back to Washington, where his collegiate career began.
Grubb also worked alongside DeBoer at Eastern Michigan from 2014-16 as offensive line coach. He was the offensive line and run game coordinator at Sioux Falls under DeBoer's staff during two NAIA championship seasons in 2008 and 2009.
During his introductory press conference, DeBoer alluded to bringing Grubb with him to Washington, mentioning that the last two seasons were the only time in his coaching career that he did not call plays, leaving that task to Grubb.
Reach Sports Editor Anthony Edwards at sports@dailyuw.com. Twitter: @edwardsanthonyb
Like what you're reading? Support high-quality student journalism by donating here.