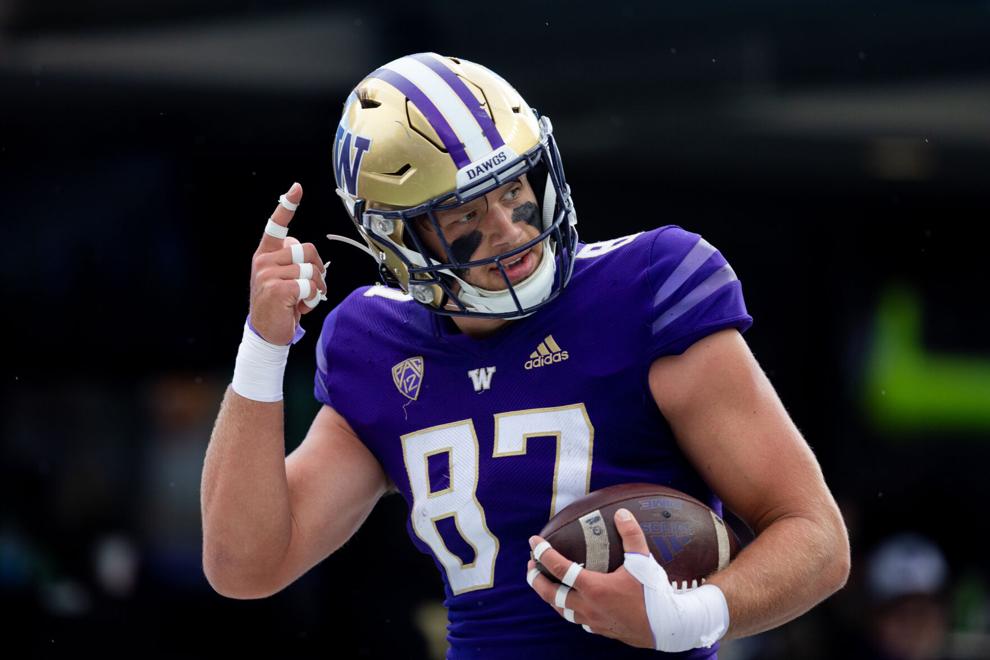 If the Washington football team is going to have a comeback this season, Saturday's game against UCLA would be a great place to start.
Coming off a bye week with several starters posed to return after illness and injury, the UW has a good opportunity to bounce back from a close conference loss two weeks ago to Oregon State, 27-24. 
"We're very happy that we're on the mend," head coach Jimmy Lake said. "And probably as healthy as we've been since training camp."
Now is the best chance to turn the season around. It seems like the deep personnel shortages — which began in week one — have been remedied now, as more of the Huskies' (2-3, 1-1 Pac-12) roster comes back from a break and a close win lingers in everyone's minds.
The most notable change this week may be the addition of star sophomore outside linebacker Zion Tupuola-Fetui, who has been out several months recovering from an achilles injury. Lake now considers Tupuola-Fetui week-to-week. The sophomore has enough practices to be eligible to play, and has teased his return on social media all week.
Along with the potential return of Tupuola-Fetui, junior defensive back Brendan Radley-Hiles will return against UCLA. Radley-Hiles started each of the first four games before suffering an apparent shoulder injury during the second half of Washington's game versus Cal in week four. He had been one of the most impactful Huskies on defense, recovering a fumble, recording a sack, and breaking up a pass across the first four games.
After missing offensive players for several weeks — which was obvious in game one with the mysterious absence of tailbacks Sean McGrew and Kamari Pleasant and the UW's three top wide receivers — it seems like things have settled.
Things have already started to look up as players have returned, especially McGrew and Pleasant, who led rushing in the game against OSU and ended with a combined 188 yards. Junior wide receiver Terrell Bynum, who also missed the first game, led in receiving with 61 yards and a touchdown against OSU, and should be primed for more targets as UW expands its offense.
Junior tight end Cade Otton, who was forced out of the past two games due to COVID-19, is also set to be back for Saturday's game, giving the Huskies a different target to take advantage of against the Bruins (4-2, 2-1 Pac-12).
Otton led the UW in receiving touchdowns in 2020 and was off to a quick start in 2021 before disappearing from the offensive game plan against Michigan and Arkansas State.
Getting a natural rest with the bye week, Washington has hopefully had time to recuperate and prepare for UCLA, which beat Arizona while the UW was off. 
Saturday will be UCLA's second straight road game, giving Washington another little advantage heading into the weekend when it returns to Husky Stadium on Saturday, Oct. 16 at 5:30 p.m.
​​Reach Sports Editor Sydney Nash at sports@dailyuw.com. Twitter: @sydneym_nash
Like what you're reading? Support high-quality student journalism by donating here.