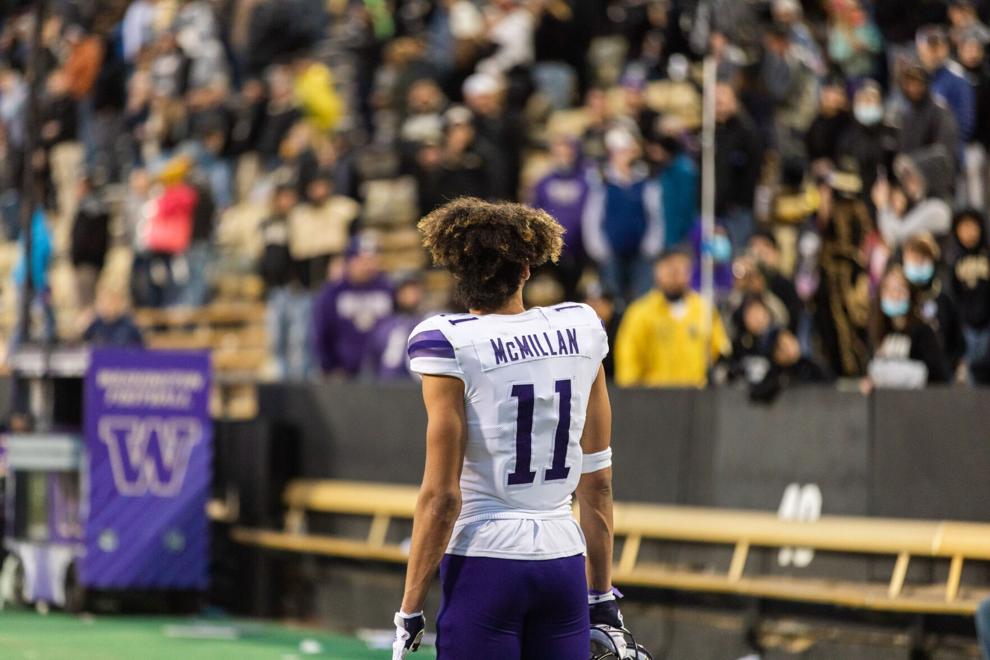 Considering the current circumstances surrounding the Washington football team, it may feel as though the sky is falling.
The Huskies have endured their worst season in more than a decade. They're without a head coach, and they lost an embarrassing number of games this year.
It may be panic time on Montlake, but Washington is still in position for a quick turnaround next season if it makes the right decisions during the offseason. It's time to take a look at the priorities for the Huskies over the next several months.
Hire a coach to right the ship quickly
Every coaching change has its own circumstances, but Washington's situation is far from the worst.
Unlike Washington's last major coaching change after a losing season — when it hired Steve Sarkisian to clean up a winless season under Tyrone Willingham — the Huskies have plenty of talent on both sides of the ball.
It's hard to say how many players will transfer away from UW, but the pieces are there to succeed both on and off the field.
Off the field, the prospects are intriguing for a new coach. Husky Stadium has the largest capacity of any Pac-12 stadium, Washington's football facilities have all recently been upgraded, and the Huskies' roster is one of the most talented on the West Coast.
The on-field talent could also lead to immediate success if UW lands the right coach. According to 247Sports, Washington currently has the third most talented roster in the Pac-12, with two former five-star and 34 former four-star players.
UW Director of Athletics Jennifer Cohen gambled on a first-time head coach in Jimmy Lake, but that was a swing and a miss. Cohen will likely hire someone who has a quality record as a head coach and has proven the ability to turn high school talent into NFL talent.
Former Oklahoma head coach Bob Stoops could be an intriguing candidate. Stoops retired in 2016, but has continued his career around football working as an analyst on Fox Sports alongside former UW head coach Chris Petersen.
Stoops may be a long shot, but it's likely that Cohen will lean on Petersen's connections during her selection, including former Petersen assistants such as Oregon State head coach Jonathan Smith.
"Coach Petersen, we're very fortunate, we've had him very engaged in the athletic department for the past two years since he did step down," Cohen said. "He provides a lot of counsel to me and to our other coaches in the department. He's part of my inner-circle of advisors that I lean on for advice for a number of things. I do expect to get counsel from him during the [coaching] search process."
Utilize offensive playmakers
For the past decade, especially after Petersen's staff took over in 2014, defense has been synonymous with UW football.
The Huskies have had some playmakers on offense, such as Myles Gaskin, John Ross, and Dante Pettis, but the number of big offensive names has been far fewer than defense. Since 2014, the UW defense has produced 21 NFL draft picks, compared to just eight on offense.
Washington has had plenty of success during this time, but it's no question that exciting offenses drive fan interest in football. A defensive player has not won the Heisman Trophy since 1997, and in the age of name, image, and likeness, featuring the offense around individual Huskies would encourage college football fans throughout the country to tune in to watch on Saturdays and drive revenue to the athletic department.
A priority for the next Washington coach will be to produce NFL talent on offense in addition to nurturing the existing talent on defense.
Retain young, talented core
Despite UW's 4-7 season record, there is no shortage of young talent on the roster.
Washington's new coach will likely have a former five-star quarterback to work with in Sam Huard, as he is highly unlikely to transfer away from UW considering his purple and gold roots. The Huskies' roster is talented with former four-star players up and down the roster and is also extremely young. Following this season, 78 current Huskies will have at least three seasons of eligibility remaining.
If the Huskies hope to become a pass-first team, Huard will have plenty of talent to throw to, with three former four-star receivers in freshmen Jalen McMillan, Rome Odunze, and Jabez Tinae.
The biggest challenge for the new UW coach looking for immediate success will be to retain the current core of players, in order to not set back the Huskies many years.
"We're always recruiting our student-athletes now based on the climate and landscape of college athletics, it's different times," Cohen said. "We want to keep the students here that want to be at the UW and it's a special place. Our student-athletes have enjoyed their experience here."
Reach Sports Editor Anthony Edwards at sports@dailyuw.com. Twitter: @edwardsanthonyb
Like what you're reading? Support high-quality student journalism by donating here.