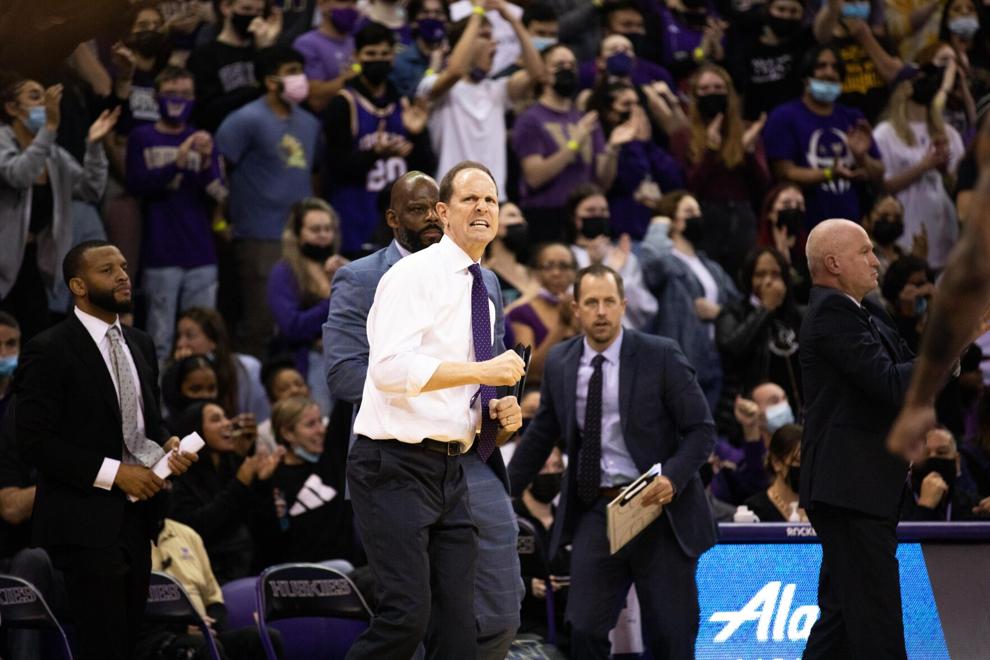 Losing its shot at a Crossover Classic win, the Washington men's basketball team fell to Nevada Wednesday night, completely losing control in the second half to end 19 points down. 
After holding its own in the first half, Washington fell apart in the second as Nevada picked up shooting and rebounding and UW got into foul, turnover, and scoring trouble. The halves couldn't have been much different, with shooting on par between the teams in the first, and the Wolf Pack (3-5) aggressively pulling away later in the game to end up 81-62. 
Twenty minutes in it looked like anyone's game, as the UW trailed by just two points heading into halftime, 49-47. Then everything went wrong for the Huskies. 
In the second half, the Wolf Pack found 24 rebounds compared to the Huskies' six, head Coach Mike Hopkins and graduate student guard Terrell Brown Jr. drew technical fouls, and the Wolf Pack shot 65.2% from the field and 50% from three. 
Washington couldn't score enough to make up for Nevada's shooting improvements and its momentum completely drained. Nevada outscored Washington 20-8 in the final seven minutes and the loss on the road was sealed. 
Brown Jr. led shooting again with 19 points, but no other Huskies contributed more than 10. Brown Jr., senior forward Emmitt Matthews Jr, and senior guard Jamal Bey all ended with five rebounds. 
A win would've sent Washington home undefeated on the road and the Crossover Classic tournament champs. 
UW has one more game before the Pac-12 schedule begins early December. Taking on Winthrop at home on Saturday, Nov. 27 at 7 p.m., UW looks to enter conference play above .500. 
Reach Sports editor Sydney Nash at sports@dailyuw.com. Twitter: @sydneym_nash
Like what you're reading? Support high-quality student journalism by donating here.