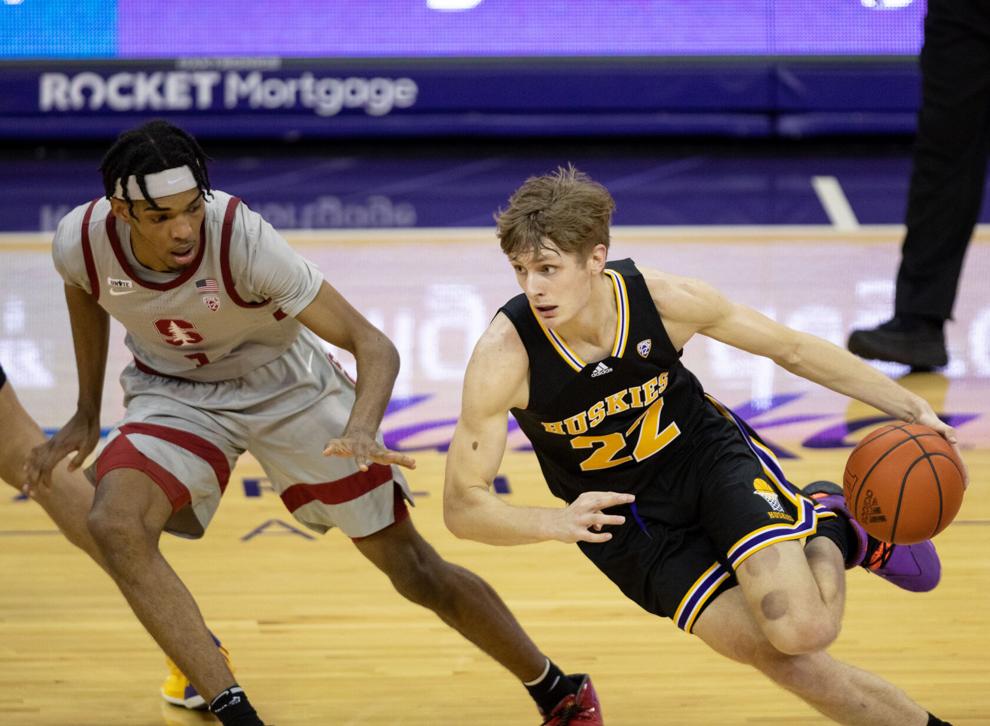 Three days after setting a new career high, Cole Bajema had another breakout night, leading the Washington men's basketball team's offense and bumping his career-high by three. 
But Bajema's 18 points and general success from behind the arc was one of the only highlights in the Huskies' (6-7, 1-2 Pac-12) 78-64 loss to Colorado Sunday afternoon. 
UW struggled to score in the paint all day as CU forced it to attempt tough shots and grabbed the majority of offensive rebounds. Washington's usual driver to the glass, graduate student Terrell Brown Jr., couldn't successfully get through a tough Colorado defense. CU outscored UW in the paint 38-20.
Brown Jr. scored his second-lowest total of the season with 12 points, but led the team with five assists. 
As the Buffaloes (11-3, 3-1 Pac-12) outrebounded the Huskies and fended off hits to momentum after turnovers, they continued to go on large scoring runs, pushing the game farther out of the Huskies' reach. 
By the end of the first half, Colorado was up by 11, and despite three-point shooting continuing to click in the second half, Washington was never able to catch up. Colorado's large runs of the first half continued later in the game, and UW was not able to get enough of a footing to repeat last game's second-half comeback. 
Bajema's 6-of-7 three-point shooting was accompanied by graduate student Daejon Davis and senior Jamal Bey's combined 1-of-10 three-point shooting. The Huskies shot 43.5% from three and 36.2% in the paint. 
The Huskies return home to take on the Bay Area schools next week, picking up again against Cal on Wednesday, Jan. 12 at 7 p.m. 
Reach Sports Editor Sydney Nash at sports@dailyuw.com. Twitter: @sydneym_nash
Like what you're reading? Support high-quality student journalism by donating here.