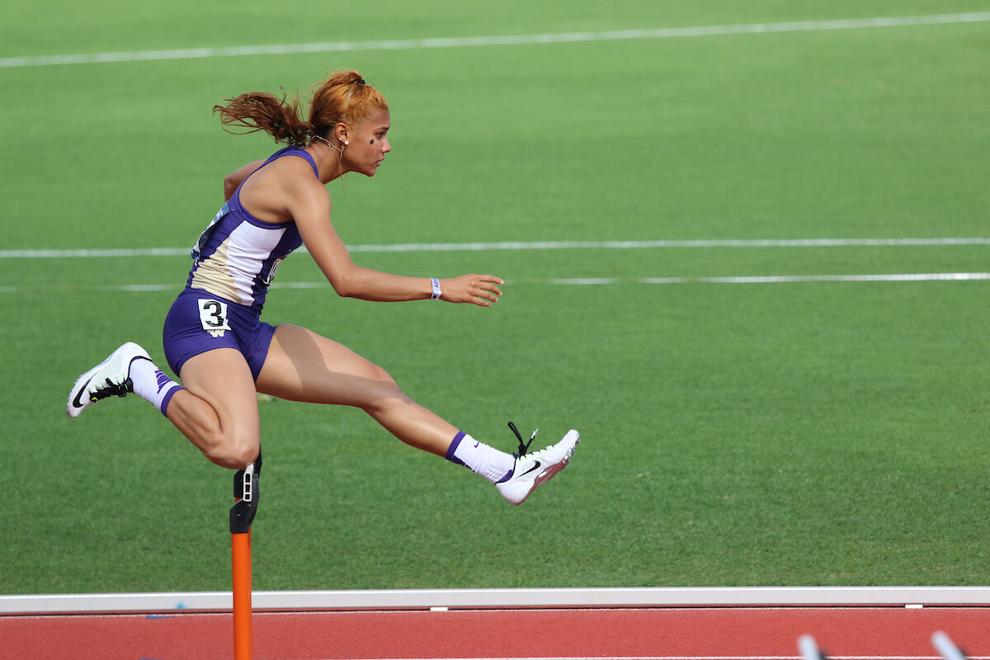 The University of Washington has acted as a pipeline to the 2020 Tokyo Olympics, with dozens of former and current Huskies in Japan for this summer's games. Tokyo Dawgs highlights the recent performances of Huskies as they compete for gold.
Track and Field (UW alumnae Gianna Woodruff)
A new record was set Monday night as former Husky track team standout Gianna Woodruff competed for Panama in the semifinals of the women's 400m hurdles competition. Beating her first round time of 55.49 seconds and finishing in sixth place overall, Woodruff now advances to the finals. Her final time of 54.22 seconds sets a new Panamanian national record, beating her previous record-setting time of 54.70 by less than a second.   
Sydney McLaughlin of the United States currently sits in first place, with a time of 53.03, with fellow American and defending Olympic champion Dahlilah Muhammad trailing her by about half of a second, at 53.30 seconds. Woodruff, placed in the same heat as McLaughlin in both the first round and the semifinal race, finished second behind the USATF star in both races. McLaughlin secured her first-place standing finishing about a second ahead of Woodruff each time.
Woodruff also trails behind Bol Femke of the Netherlands, Janieve Russell of Jamaica, and Anna Cockrell of the United States.  
The women's 400m finals is scheduled to take place Wednesday, August 4 at Olympic Stadium in Tokyo, where Woodruff looks to secure a spot on the podium.
Reach reporter Evie Mason at sports@dailyuw.com. Twitter: @eviesmason
Like what you're reading? Support high-quality student journalism by donatinghere.