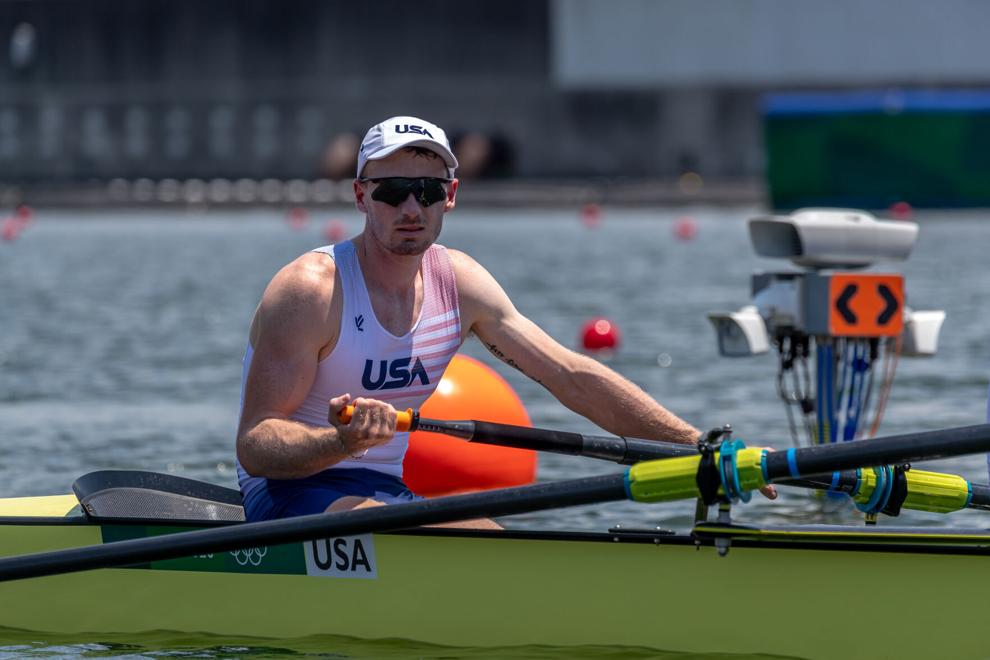 The University of Washington has acted as a pipeline to the 2020 Tokyo Olympics, with dozens of former and current Huskies in Japan for this summer's games. Tokyo Dawgs highlights the recent performances of Huskies as they compete for gold.
USA softball vs. Mexico (UW alums: Ali Aguilar and Heather Tarr)
Softball competitions began prior to the opening ceremonies, but Ali Aguilar and the United States (3-0) continued its winning ways on Day 1 of official competition against Mexico (0-3). Aguilar gave the United States its only two RBIs of the game, securing the team's 2-0 win. Heather Tarr, current head coach of the Washington softball team, continues to serve as an assistant on the Olympic team's coaching staff. 
The United States will look to continue on with its perfect record on Day 2 of the games, as Aguilar and Tarr meet current Washington student-athlete Gabbie Plain and the rest of the Australian softball team.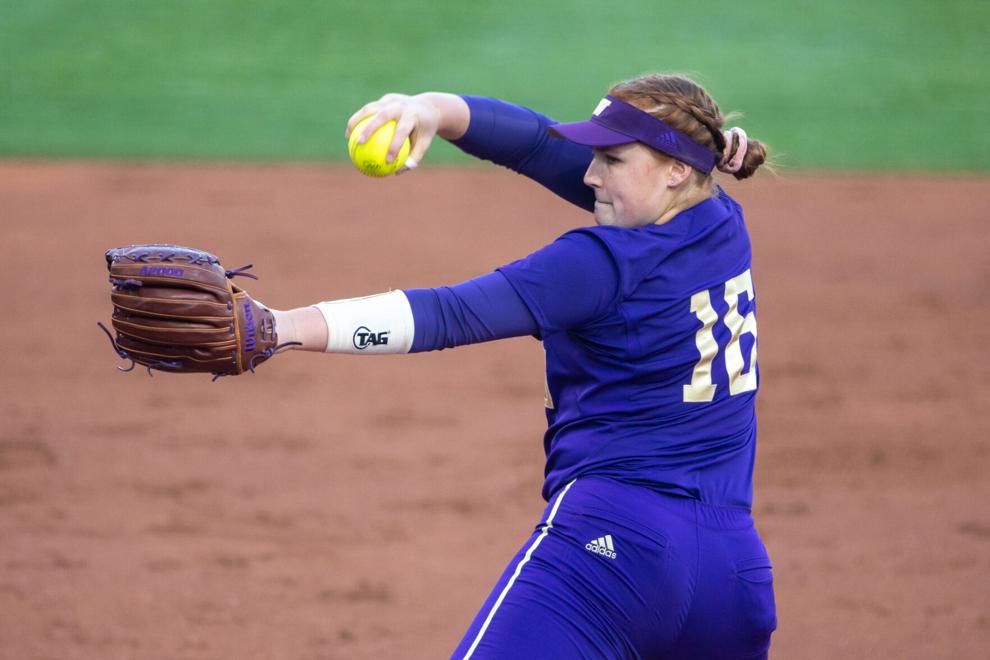 Canada softball vs. Australia (UW alums: Danielle Lawrie, Jenn Salling, Victoria Hayward. Current UW student-athlete: Gabbie Plain)
Danielle Lawrie, Jenn Salling, Victoria Hayward, and the rest of the Canadian softball team (2-1) had no problem keeping Plain and Australia (1-2) at bay, pulling out a 7-1 victory. Plain, who entered the game as relief for teammate Ellen Roberts, allowed seven hits and four runs during her time in the circle and fell short of capping opponent Jenna Caira's performance, who allowed two hits and zero runs, finishing with three strikeouts.
Salling gave Canada an early 3-1 lead in the first inning, one of her two RBIs of the game, and her fourth overall since competitions began in Tokyo.  
The Canadians will take on Japan and Australia will meet the United States on Day 2 of official competition.
Rowing (UW alums: Megan Kalmoe, Katelin (Snyder) Guregian, Brooke Mooney, Jessica Thoennes, Ben Davison, Fiona Gammond, Jacob Dawson, Bram Schwartz, Simon van Dorp, Will Crothers, Conlin McCabe, Stuart Sim, Kristyn Goodger, Phoebe Spoors)
Rowing for Team USA, Megan Kalmoe, alongside Tracy Eisser, placed fourth in the first heat of the women's pairs and qualified for the repechage round of the competition, allowing them to continue on for a second chance to qualify for the next round, in this case, the semifinals
Conlin McCabe, along with fellow Canadian Kai Langerfeld, qualified for the men's pair semifinals.
Canadian Will Crothers and his teammates placed last in their heat in the men's four race, but still qualified for the repechage, as does Jacob Dawson, who is competing for Great Britain in the men's eight competition.
Ben Davison and the rest of the U.S. men finished second in the first heat of the men's eight, just short of first place by a little over a second. Coxswain Stuart Sim of Australia finished fourth in the same heat. Both have qualified for the repechage.
Bram Schwartz and Simon van Dorp competed for the Netherlands and finished first in their pool, cementing their spot in the men's eight finals.  
Americans Jessica Thoennes, Brooke Mooney, and Katelin Guregian, as well as Fiona Gammond for Great Britain, competed in the women's eight race, with Thoennes, Mooney, and Guregian heading to the finals, and Gammond to the repechage.
Reach reporter Evie Mason at sports@dailyuw.com. Twitter: @eviesmason
Like what you're reading? Support high-quality student journalism by donating here.