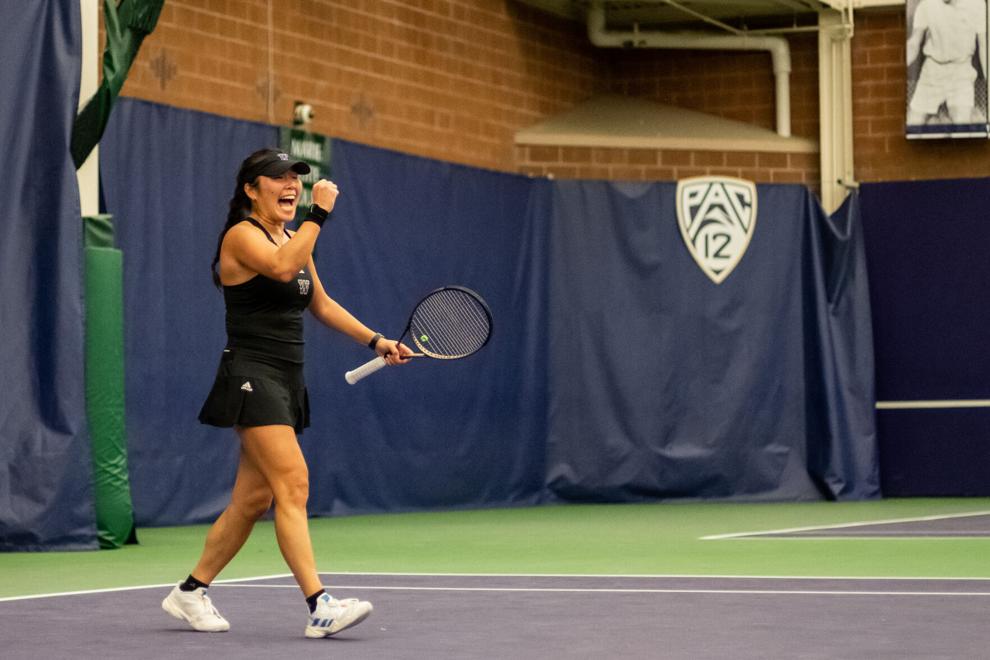 Coming off two consecutive road wins, the Washington women's tennis team hoped to extend its winning streak in its first home match of the season.
The Huskies (4-0) did just that, as they defeated Portland, 6-1.
UW experimented with a new doubles lineup at Nordstrom Tennis Center, despite previous success in its doubles lineup on the road. 
Senior Jennifer Kerr and junior Melissa Sakar defeated Meagan Pearson and Rose Watanabe 6-4. Although this new pairing showed signs of success, the Huskies would go on to lose  their first doubles point of the season.
Washington remained resilient and held an early lead on the singles courts. Kerr continued her success on the day, defeating Aleksandra Dimitrijevic 6-2, 6-1, giving the Huskies their first point. 
The success carried over to Court 6, where freshman Erika Matsuda won 100% of her breakpoints and service games. A 6-1, 6-1 win put the Huskies in the lead, 2-1.
But it wasn't all smooth sailing. Junior Sarah-Maude Fortin fell behind 0-4 to the Pilots (1-1). On the service end, however, she responded. Three break points were saved, propelling Fortin ahead, 7-5. 
In just her second season and eighth singles appearance as a Husky, junior Astrid Olsen bounced back after falling behind 2-6 in the first set to grab the second set 6-1 (10-2).
Senior Hikaru Sato continued her impressive start to the season, winning 6-2, 6-2 to give the Huskies a comfortable lead. 
With the Huskies up 3-1, Sakar rose to the occasion, defeating Pearson 6-1, 6-2 to clinch Washington's third win of the season. 
The Huskies will return to action tomorrow, hosting Portland State at 12 p.m. in the Nordstrom Tennis Center in their last match at home before they host the ITA National Team Indoor Championships.
Reach contributing writer Sophia Pilot at sports@dailyuw.com. Twitter: sophia_pilot 
Like what you're reading? Support high-quality student journalism by donating here.