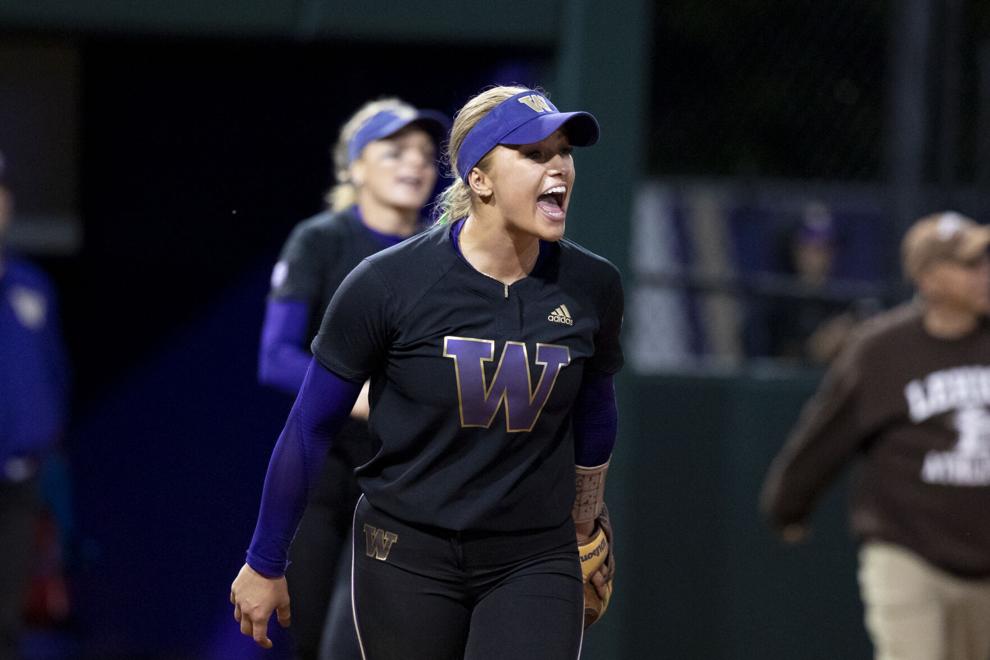 The teams are different, the calendar is different, but the postseason for the No. 13 seed Washington softball team is unfolding in a similar fashion to one year ago.
After losing its first game of the day to Texas, Washington began its journey out of the regional loser's bracket against Lehigh on Saturday night.
With the Mountain Hawks already having faced three different Huskies pitchers Friday, UW head coach Heather Tarr opted for a change Saturday evening to give Lehigh a different look.
Junior right-handed pitcher Brooke Nelson got her first start in the circle since March 13 and delivered, tossing six innings of one-run ball. Washington launched four solo home runs in a 6-1 victory to advance to the Seattle Regional final Sunday against Texas.
"Prior to the game I was ready for my opportunity," Nelson said. "I pitch all the time at practice and just whenever my name is called I'll be ready for it."
Tarr not only switched up the starting pitching, but also went with a change in the Huskies' batting order, dropping down senior Sami Reynolds from leadoff to fourth.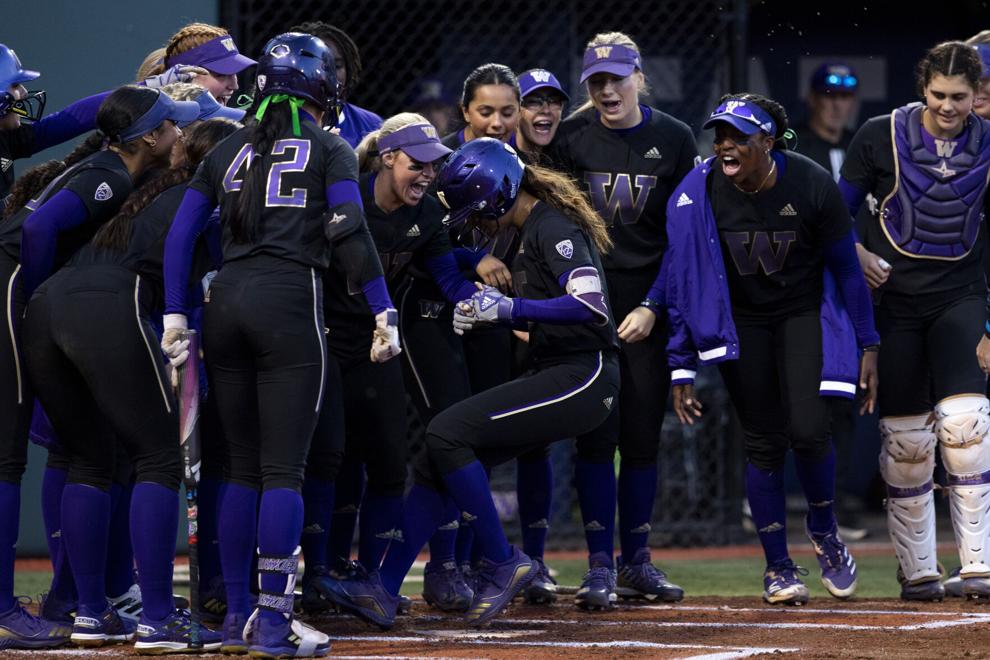 Senior Madison Huskey slid up to third and took advantage right away with a solo home run just inside the foul pole in left field in the top of the first inning — the Huskies were the 'away' team for Saturday night's game.
Washington went quiet for the next three innings, but found its power swing again in the fifth inning with two solo home runs.
Sophomore Sarah Willis hit her first long ball since Feb. 18 and freshman Kinsey Fiedler followed two batters later by going yard for the second time in two days, sending a moonshot into the night sky out in center field.
The Huskies' 89 home runs this season are a new single-season program record, topping a previous high of 86 from 2015.
"This team, I guess we're trying to be efficient with our offense," Tarr said. "You go around the bases four times, jog 'em, it's the fastest way to score. This team obviously has a lot of power and has got a lot of potential, so it's good to see Willis get her home run, her first home run of the postseason."
Nelson held the Mountain Hawks hitless until an infield single to short broke up her perfect game bid with one out in the fifth inning.
Lehigh finally got on the board in the bottom of the sixth inning with a two-out RBI single through the left side that cut the deficit to 3-1, but Washington quickly answered back.
The night of solo home runs continued for the Huskies in top of the seventh, when junior Kelley Lynch lifted one over the left field fence. UW tacked on two more in the inning on an RBI triple from Fiedler and an RBI single from senior Baylee Klingler.
Willis came in to pitch for her first career postseason action in the circle and worked a 1-2-3 seventh inning to wrap up the win for UW.
"It was good for [Willis] just like it was good for Brooke," Tarr said. "She's been working her butt off and the best is to come for both of those guys. They've been kind of waiting their turn, waiting their turn, and it was good to get their feet wet in the postseason, and hey, likely opportunities tomorrow."
The Huskies will face the Longhorns on Sunday, May 22 at 3 p.m. If UW loses, its season is over; a win would force a third game this weekend against Texas with a spot in Super Regionals on the line.
Reach Sports Editor Anthony Edwards at sports@dailyuw.com. Twitter: @edwardsanthonyb
Like what you're reading? Support high-quality student journalism by donating here.