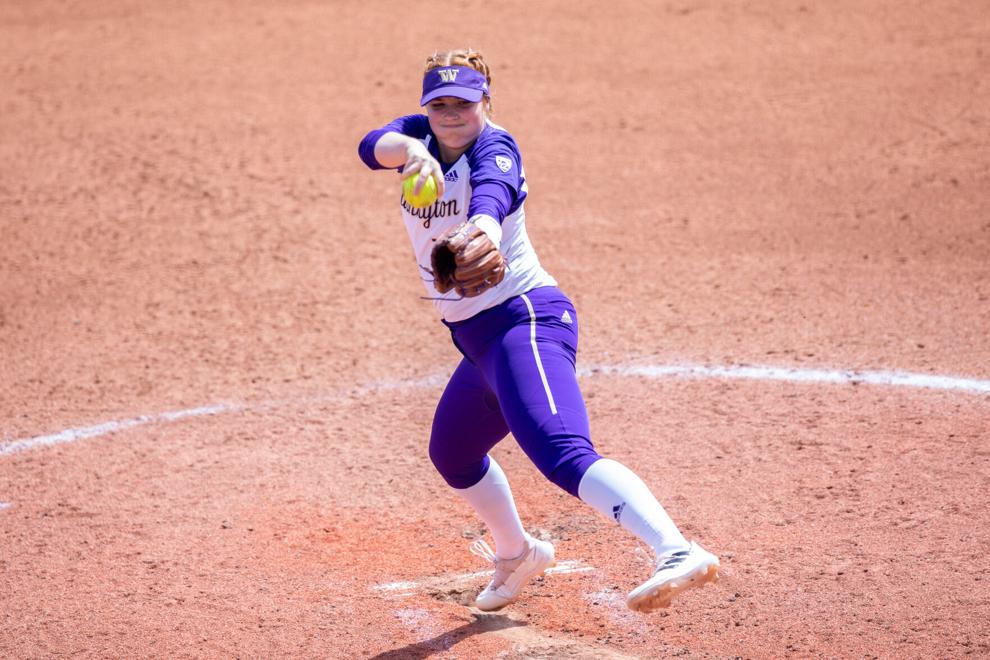 Playing its final regular season game of the season, the No. 10 Washington softball team looked to pull off a series victory Saturday against No. 8 Arizona State and send off its two fifth-year senior pitchers Gabbie Plain and Pat Moore on a high note.
But instead, the Huskies' senior day turned into a story of two Sun Devils.
ASU starting pitcher Mac Morgan tossed a perfect game through 4 1/3 innings, and Pac-12 Freshman of the Year Cydney Sanders continued to terrorize the Huskies, hitting two home runs as the Sun Devils claimed the outright Pac-12 title with a 5-2 victory.
Plain (17-6) was making her final Pac-12 start at Husky Softball Stadium, and cruised through the first 2 2/3 innings before hitting two straight batters with two outs in the third inning.
Sanders then stepped up to the plate and gave Plain a sense of deja vu, hitting a three-run home run to left field, similar to Friday night's seventh inning dagger.
Jazmine Hill made it back-to-back homers with one of her own to left-center field and extended the ASU lead to 4-0.
Sanders capped off her 8-RBI weekend with a solo home run to center field in the fifth inning. She finished the weekend 4 for 9 with three home runs. As a result of her hot-hitting weekend, Sanders passed UW senior Baylee Klingler for batting average lead in the conference.
It was the first time that Plain has allowed three home runs in a game since Feb. 14, 2019 against Mississippi State.
The Huskies (35-15, 14-10 Pac-12) couldn't manage anything off of Morgan (16-3), and were held off the basepaths until a solo home run in the bottom of the fifth inning by freshman Olivia Johnson that cut the five-run deficit to four.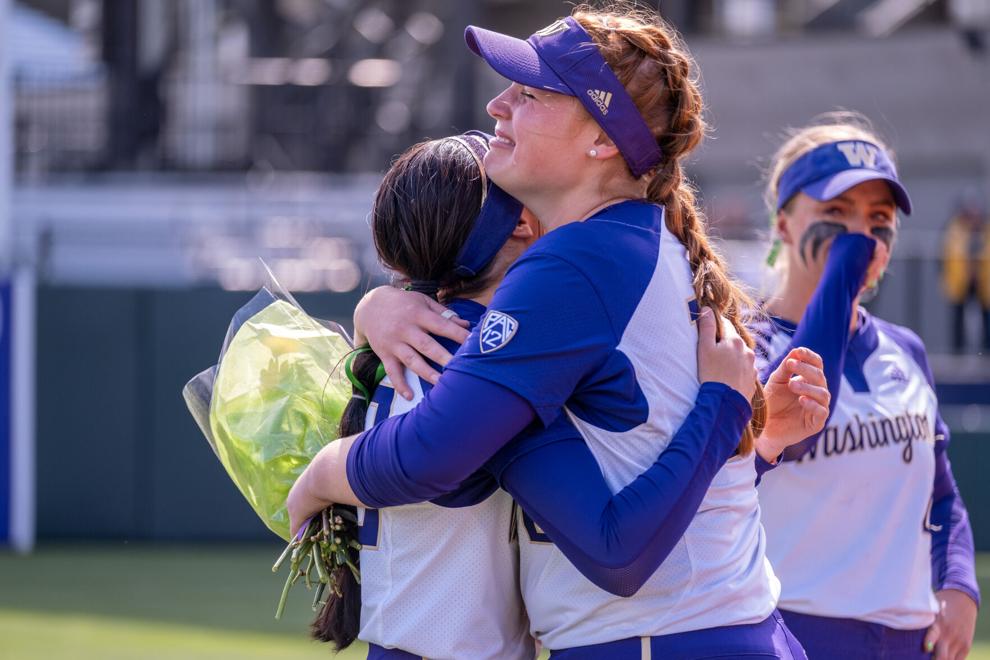 Klingler, who was held hitless in back-to-back games for the first time since April 2021, dropped down from leadoff to sixth in the batting order, and freshman Kinsey Fiedler slid up to Klingler's place at the top.
Washington got some two-out magic in the seventh inning, making it 5-2 on an RBI single from senior SilentRain Espinoza.
Fiedler stepped up with the bases loaded, representing the winning run, and forced a pitching change from Arizona State.
The Sun Devils (39-9, 20-4 Pac-12) went to Lindsay Lopez, but Fiedler popped out on a 1-1 pitch, as the Huskies' comeback fell short.
UW will be eagerly watching Sunday's postseason selection show at 4 p.m. In order to host NCAA Regionals, the Huskies' must be in the top-16 seeds. UW was 14th in RPI heading into Saturday's games, a statistic that is relied upon heavily by the NCAA selection committee.
Reach Sports Editor Anthony Edwards at sports@dailyuw.com. Twitter: @edwardsanthonyb
Like what you're reading? Support high-quality student journalism by donating here.