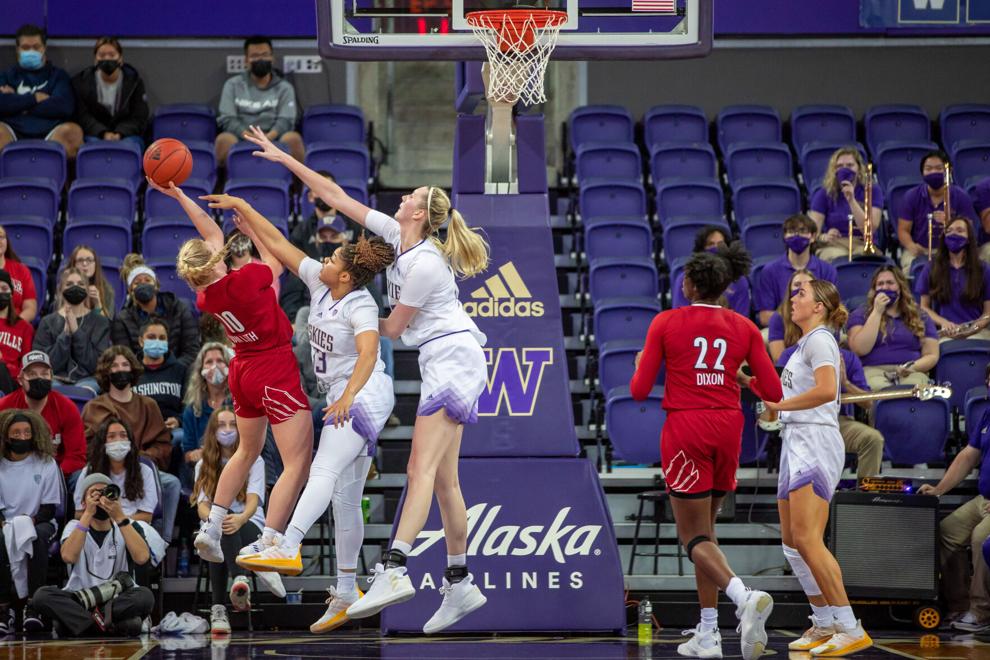 As soon as the ball was tipped off in its third matchup of the season, the Washington women's basketball team looked sharp.
From the get-go in the first quarter, the Huskies looked calm and composed while facing up against a nationally-ranked opponent, a goal head coach Tina Langley had previously stated was one of Washington's principal focuses heading into Saturday. UW handled the ball well, played solid defense, capitalized on their drives to the basket, and came out of the first quarter shooting 50% from the field.
However, Washington let its guard down a bit in the second quarter, and allowed Louisville to take a solid lead. The Huskies (2-1) ended up amassing a total of 14 turnovers by the end of the half, compared to the Cardinal's (3-1) three. A combination of faulty ball-handling, missed free-throws, and a hot streak for Louisville's shooters led the Huskies into a 10-point deficit going into halftime.
By the time the third quarter rolled around, the Huskies' shooting had declined, their defense faltered, and the Cardinals were nearly able to snatch a 20-point lead.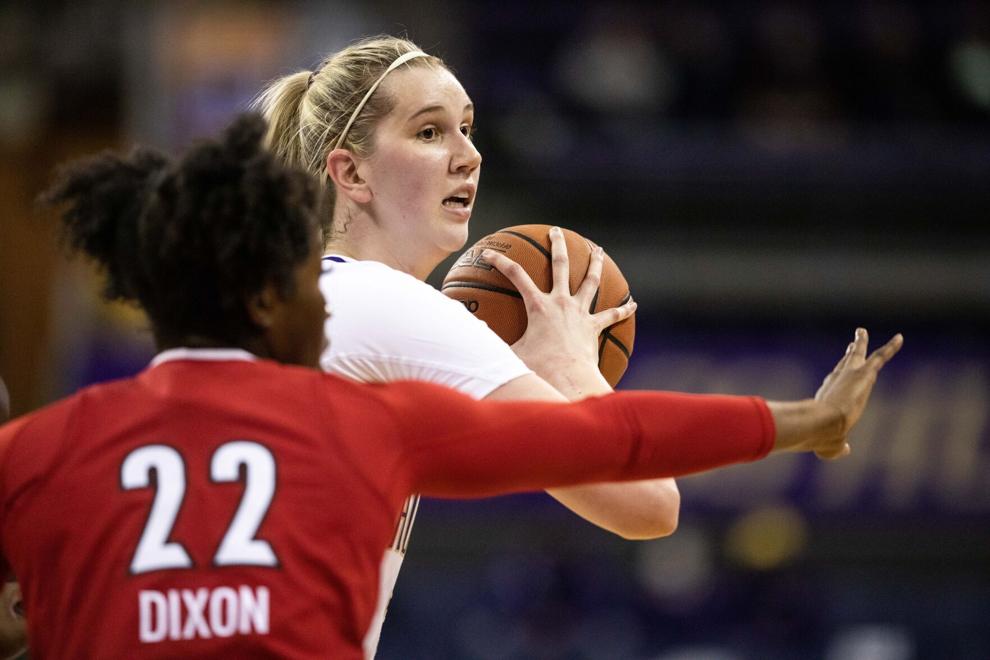 Things again took a positive turn toward the end of the game, as the Huskies again elevated their play once the fourth quarter rolled around. Senior center Nancy Mulkey kicked things off with her defensive play, and racked up seven blocks overall.  
Junior forward Haley Van Dyke finished with an impressive 15 points and seven rebounds, and freshman forward Alexis Whitfield was right behind her with an overall 10 points and four rebounds.
The Huskies fell just short of catching up to the Cardinals, and the game ended with a final score of 61-53.
Despite the loss, head coach Tina Langley expressed immense pride in her players in Saturday's game. 
"The thing that made me most proud was that we had to change concepts several times," Langley said. "The way we were playing, the offense we were running, the style we were running, or whether we were transitioning or not. They really adapted well to each change, and for a new team, for a new staff, new players together, that was pretty impressive to see."
The Huskies' first and fourth quarter play showcased their capacity to rise to the level of top-tier opponents. Langley admitted that her team has a lot to work on, but that these moments of resilience are what they plan to build on, and what they want to see more of as the season continues.
Langley has stressed that, as a team with a throng of new players and, on top of that, a brand new coaching staff, the goal is to focus on making sound improvements and getting better each game; and this goal will be on hers and players' minds as the team travels to Bimini, Bahamas to compete in the Goombay Splash tournament.
"Our team is just about growth," Langley said. "Every game, we walk into the locker room, we always have growth goals for the game-,and if we can look at those goals and know that we've improved in those areas, we're going to consistently rise all season to be better and better."
"I'm so proud of our kids," Langley shared. 
Saturday's outcome may not have been the best, but the Huskies have shown that they have potential to succeed this season. 
Reach reporter Evie Mason at sports@dailyuw.com. Twitter: @eviesmason
Like what you're reading? Support high-quality student journalism by donating here.