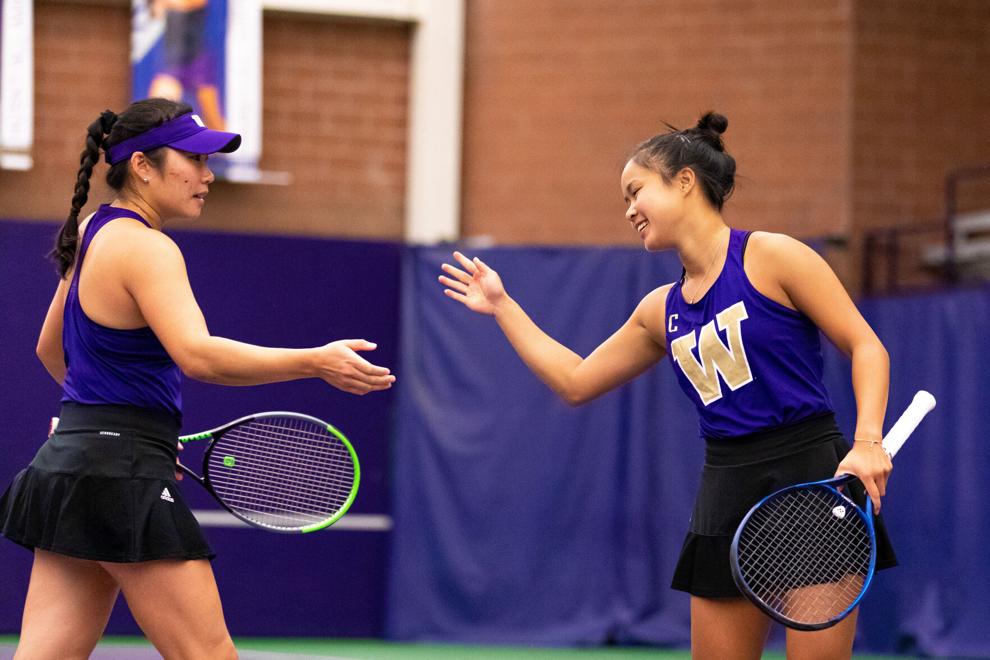 The Washington women's tennis team has been nearly flawless to begin the 2022 season.
After dropping just a single point to Hawai'i last weekend, UW returned to the mainland and opened its home season Saturday against BYU.
It was a methodical performance from the Huskies inside Nordstrom Tennis Center, as a doubles sweep opened things up before the singles lineup methodically took care of the Cougars for a 7-0 win.
"The girls were really excited to play our first match at home," head coach Robin Stephenson said. "It's always fun to get things started. The girls were excited all week and it showed in how we played today. We came out really strong and had a good collective team win."
UW opened up the match on the right foot, raking in the doubles point in quick fashion.
The first match to finish was UW's No. 2 pair of senior Nika Zupancic and sophomore Sarah-Maude Fortin, sweeping aside the Cougars, 6-0 in less than 25 minutes.
It looked like the other two matches would be more competitive, but the Huskies quickly secured the point after senior Zoey Weil and freshman Kelly Leung won six games in a row at No. 3 doubles to win 6-2.
With the doubles point already secured, Washington's top pair of fifth-year senior Vanessa Wong and junior transfer Hikaru Sato closed out the sweep with a 6-4 win.
"We felt good about our doubles lineup today and I thought we played a really strong point there," Stephenson said.
The singles matches followed in a similar manner for Washington, as Fortin was first to finish on Court 2, winning 6-2, 6-0 in just over an hour.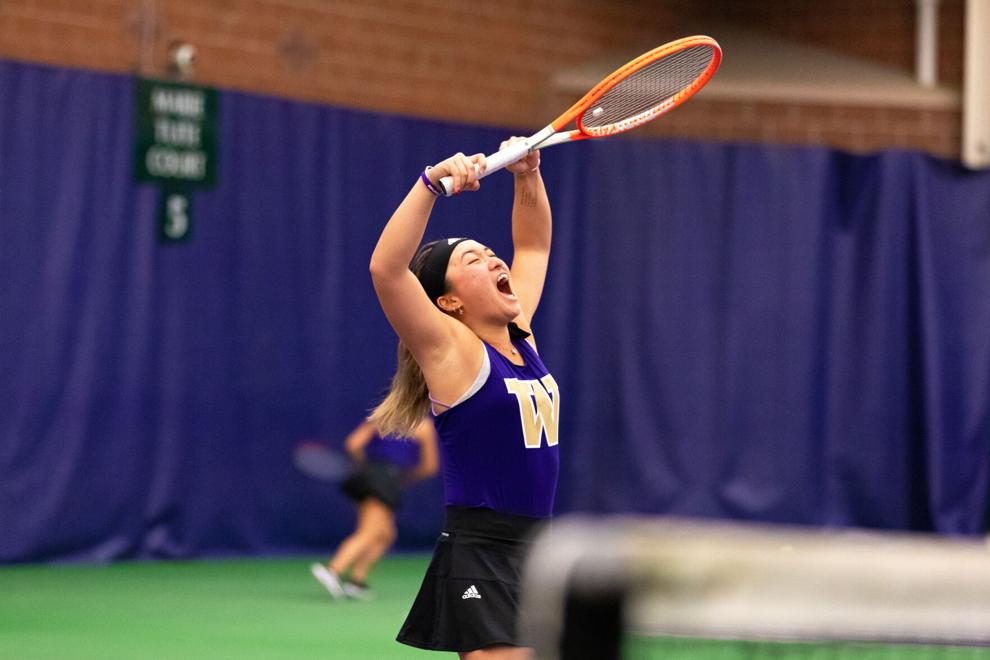 On Court 6, Leung, just a freshman, showed experience beyond her years, controlling points and moving her opponent around the court for a quick 6-2, 6-2 win.
Washington secured the match through Wong, dismantling BYU's top singles player Leah Heimuli, 6-2, 6-2.
"It's nice to be back home, I love these courts," Wong said. "Especially coming back from Hawai'i these courts feel more like home. The courts are just very different there. We had been training two months indoors on these courts and got so [comfortable], it was challenging to go from indoors to outdoors and hot in a new environment."
UW continued to roll as Zupancic and Sato earned straight-sets victories at No. 3 and No. 4 singles, respectively.
The only set UW dropped all day came from Weil on Court 5, but the senior was able to take the second set and then win the tiebreaker to wrap up the sweep for the Huskies.
"We've got a mix this year, we've got a big roster, and we've got a good combination of our experience with our seniors and some younger girls and a couple transfers," Stephenson said. "It's kind of rare but we've got an awesome group and really good energy. They're coming together really well."
Reach Sports Editor Anthony Edwards at sports@dailyuw.com. Twitter: @edwardsanthonyb
Like what you're reading? Support high-quality student journalism by donating here.