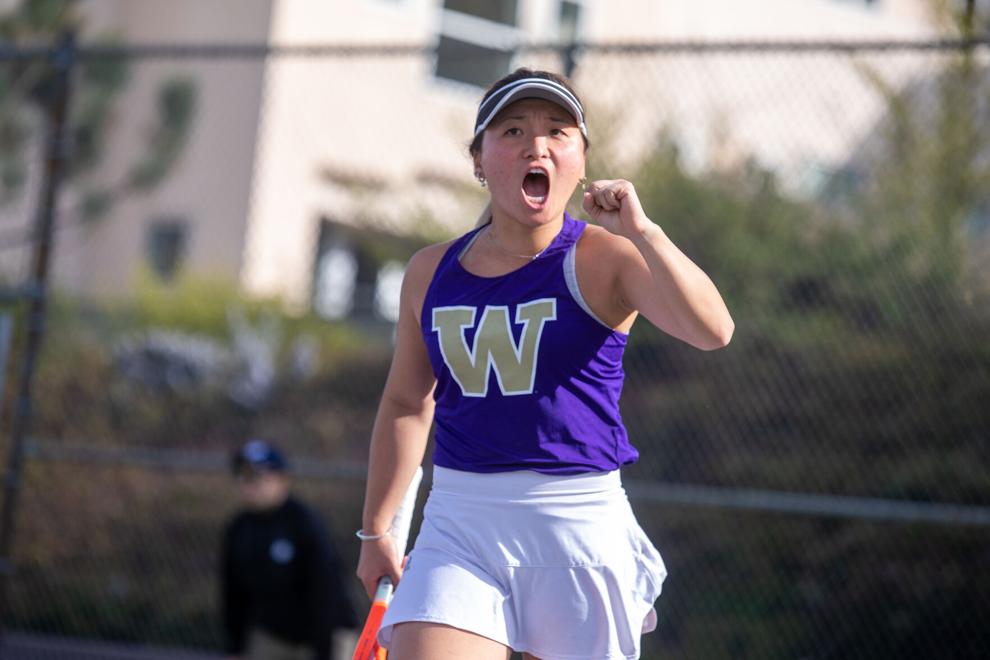 During Monday's selection show, the No. 37 Washington women's tennis team was selected to take on No. 26 Baylor in the 2022 NCAA Championships.
The Huskies will take on the Bears in the opening round on Friday, May 6 in College Station, Texas. Seventh-seeded Texas A&M serves as the host side, and will likely be Washington's second round opponent, should the Huskies advance past the Bears.
After the 2020 season was cut short and the team missed out on the postseason in 2021, UW is back in the NCAA Championships for the first time since 2019 when it advanced to the sweet sixteen before being bounced by UCLA.
Ending the season with an array of inconsistent results, Washington lost to rivals Washington State in the first round of the Pac-12 Tournament. Despite a comfortable 4-0 win at home against San Francisco the week before, the Huskies were unable to carry their momentum to Ojai, CA when they faced the Cougars. 
With seven losses in their last eight matches, the tournament is the Huskies' (14-11, 4-6 Pac-12) last chance to turn their form around this season. 
The NCAA Championships will mark the end of the road for three notable Huskies
Fifth-year senior Vanessa Wong will go down as Washington's winningest player of all time. She currently has 111 combined singles and doubles wins, tied with UW Hall of Famer Kristina Kraszewski.  Zoey Weil and Nika Zupancic will both leave Washington after four years on the team.
Washington has something in common with its next opponent, as Baylor also crashed out of its conference tournament in the first round. The Bears lost 4-1 on the first day of the Big-12 Championships on April 22. 
Despite four losses in their last six matches, the Bears (15-8, 6-3 Big-12) have been a challenging team to face. Baylor has defeated Kansas, Denver, and other notable opponents this year. With both sides descending down the rankings list, the Huskies will be facing a side that is as hungry as they are.
Washington will hope that 2022 is the year it gets to take home the trophy for the first time in program history.
Sophomore Sarah-Maude Fortin, who has played at No. 2 singles this season, will miss the postseason due to a stress fracture in her foot. She missed the final month of the regular season.
Reach reporter Colin Stern at sports@dailyuw.com. Twitter: @colinstern5
Like what you're reading? Support high-quality student journalism by donating here.