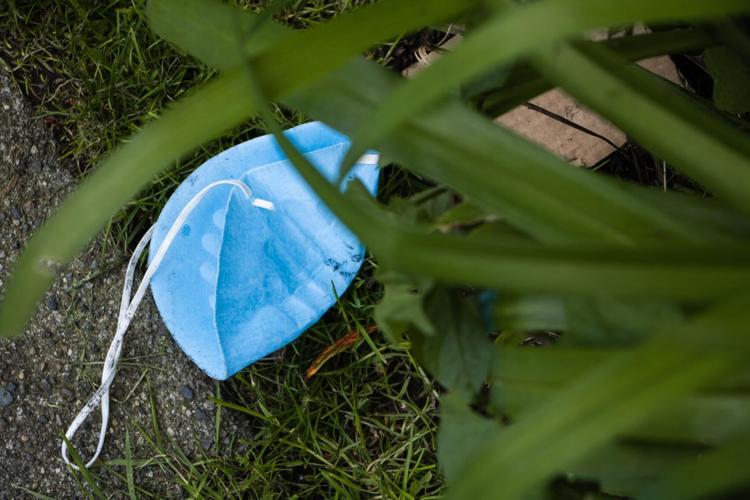 "Everything we throw away is something that we don't need," says page 29 of the "University of Washington Sustainability Action Plan" for fiscal year 2021. That statement, as the document itself admits, is deceptively self-evident, especially given the ever-evasive status quo of our coronavirus-encumbered world. However, it does adequately and simply capture the campus' vision for sustainability.
As businesses and governments shifted their attention — seemingly overnight — from encouraging the use of reusable bags, coffee cups, and other such packaging, to now banning the use of these same items in order to help prevent the spread of the virus, waste management services have been given the burden of adjusting to this influx of waste as well.
An article published late this summer in the National Institutes of Health journal "Environment, development and sustainability," points specifically to the impact of the COVID-19 pandemic on waste management.
The two researchers, from Nord University Business School in Bodø, Norway, found that "the quantity of waste increased across countries observing the social distancing measure of staying at home."
"The intensification of single-use products and panic buying have increased production and consumption, hence thwarting efforts towards reducing plastic pollution," the researchers wrote.
Unfortunately even this bleak assessment fails to take into account some of the secondary effects, such as the innumerable haphazardly tossed facemasks — go for a hike almost anywhere now and you'll be able to find one somewhere on the trail.
The researchers claim that "there appears to be a waste emergency due to the unusual production of waste from both households and health facilities."
Let me be clear: Just because "everything we throw away is something that we don't need," doesn't mean that the measures leading to this influx of waste are unneeded. Just the opposite.
Masks, as one example, help reduce the risk of infection to the wearer by 65%.
As early as March of this year, customers were asked to refrain from bringing their own reusable bags to local grocery stores, such as QFC, which identified it as a necessary step "to support our customers, associates and communities."
Housing & Food Services (HFS) on campus notes, as one of many adjustments, that "dining self-service or open-service options, such as salad or soup bars, have transitioned to prepackaged sealed grab-and-go."
Each of these precautions reiterates the importance of taking care of one another and doing whatever possible to help curb the spread of the virus. But these masks, grocery bags, and food containers are all at some point discarded.
Fortunately, this crisis doesn't have to be entirely centered around waste. The NIH researchers struck an optimistic tone in the concluding remarks for their study, pointing out that "several countries have thus far instituted policies to ensure sustainable management of waste while protecting the safety of waste handlers."
In other words, this crisis presents a critically actionable opportunity to improve how waste is managed locally, nationally, and globally.
According to their website, Students Expressing Environmental Dedication (SEED) at the UW is an organization that bridges the sustainability conversation between residents and HFS to bring awareness to these issues and spearhead projects that directly impact our campus.
"We work in partnership with HFS on projects to promote UW's sustainability goals, such as the Ozzi Reusable Containers Program and prioritizing compost bins in dorms," said Vivian Leung, SEED's director of external relations, in a Zoom interview.
"It's important to highlight that we put health before sustainability," Leung said, responding to how SEED initiatives have changed in response to the pandemic.
Mia Belting, SEED's executive director, noted the importance of internal and external relationship-building when seeking to mitigate issues around sustainability during the continued health crisis.
"I've learned so much about what's going on around campus, as far as sustainability issues, in the meetings that I attend though SEED," Belting said. "Specifically, with waste sorting, I was able to meet with professional staff from all across campus who were also all really worried about the amount of disposable compostable containers that were coming out of the dining halls, particularly because they weren't able to encourage the use of reusable containers this year."
Belting pointed to the success of the Ozzi program, which allows for the sanitation and reuse of food containers, and to HFS' careful food waste management practices as indicators that the UW is ahead of the curve when it comes to this issue. Proactive attention to such measures is also allowing the university to adapt more quickly to the current situation without creating dramatically more waste.
As bleak as the global waste problem can be, especially in the face of a persistent crisis which continues to tax not only our societal health but also our resources, finding localized points of engagement, such as SEED, to build personal awareness around the issue is the most effective way for us to begin to address it.
Don't let this crisis lull us into a state of helplessness or an abdication of responsibility for sustainability. The state of sustainability depends on your engagement with it. 
Reach writer Austin Van Der Veen at wellness@dailyuw.com. Twitter: @avanderbean
Like what you're reading? Support high-quality student journalism by donating here.