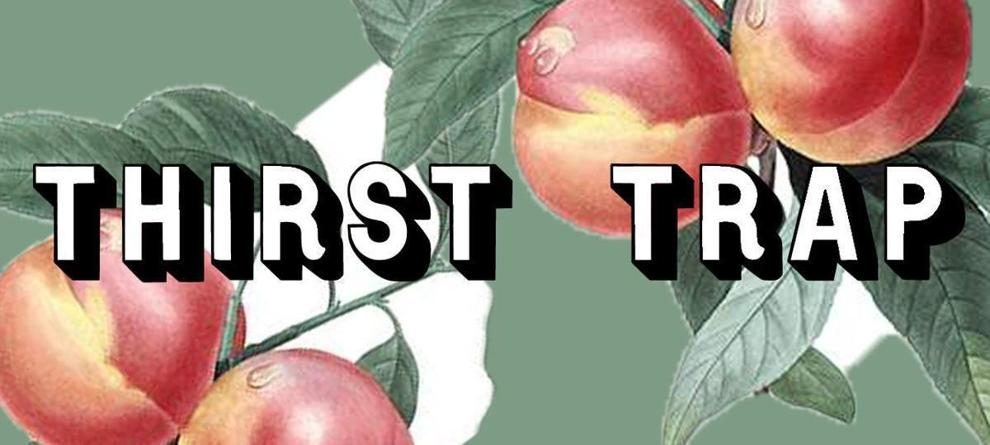 Editor's note: Thirst Trap is a weekly column on dating and relationships in college.
Gov. Jay Inslee made sleepovers illegal. Jay Inslee, the sex symbol himself, made sleepovers illegal. While he was more than likely referring to G-rated slumber parties, the call to self-isolate outlaws other bedroom social events as well. 
If you are someone who has sex, especially with partners you are not quarantined with, you may have already been tempted to break social distancing protocol. 
It's a pretty major lifestyle change to go from Netflix and chill to just Netflix. We miss the "chill." It's part of a balanced diet. Then when you do watch Netflix (alone) in your bedroom (alone), you have to watch people interact on screen, making skin-to-skin contact, and just be sad (alone). I mean, sex can also be a little sad, but at least you're sad in the warmth of another human being's body heat.
When you're three weeks into total isolation and a Brad, or a Chad, or possibly even the elusive Thad swipes up on your I'm-bored-enough-to-stir-the-pot thirst traps, it can be extremely difficult to resist. I mean, his fade is completely grown out, and he's posted like 80 of those Instagram story bingos, but hey! He said, "nice ass." He doesn't say that to just anyone. 
This is special. This is worth breaking quarantine.
Except it's not. Stop that. No man is worth breaking quarantine. 
Men are rarely worth a $7 Uber. I don't care if he is a 10 out of 10, and I don't think the thousands of people dying in hospitals care either. Inslee, Dr. Anthony Fauci, the president (if his opinion matters), and God (if you believe in Her) definitely do not care how yummy he looks in his pastel cargo shorts. People are dying. 
Women, while probably closer to an appropriate excuse to rebel against government orders, still should be avoided, no matter how cute their quarantine bangs turned out. 
Non-binary folks are apparently immune to the virus, but I would err on the side of caution. 
Anyways, men. Men are by nature disappointing. You can more than likely do it better and safer by yourself. There is no need to strap on your Pinterest-inspired bandana face mask and attempt to do the do without catching the flu. Masturbation can solve the global pandemic. 
Besides, much like our mental health, our standards for sexual partners are at an all-time low. People want to name Fauci People Magazine's sexiest man alive. These are certainly unprecedented times. 
We have corona-goggles on right now, which are not named for the beer, but function as though they were. You would think our sudden influx of Noah Centineo movie consumption would raise our standards, but the want for human contact triumphs. 
We are in crisis, and our judgement is poor. What appeals to us now might not be so appealing post-pandemic. For example, I do not think I would have become so passionate about the murder of an animal right's activist's former husband if I were not in need of distraction from the even wilder apocalyptic reality. 
If you want to break quarantine, you are not a horrible person, and you are certainly not alone. We all have things — and people — we would rather be doing. That being said, even the little exceptions we make for ourselves, when made by everyone, jeopardize the progress we have made so far, which endangers lives and prolongs isolation. 
We can rationalize it all we want. We can say it's just like the risk of going to the grocery store, or it's okay so long as our circles stay small. And maybe there is some truth to that. Maybe just seeing one person who also rarely leaves their apartment is okay. Not to be all "abstinence only" — there are probably people having halfway responsible sex — but please be mindful. Consider this your talk-down. 
Reach columnist Hannah Krieg at wellness@dailyuw.com. Twitter: @Hannah_krieg
Like what you're reading? Support high-quality student journalism by donating here.