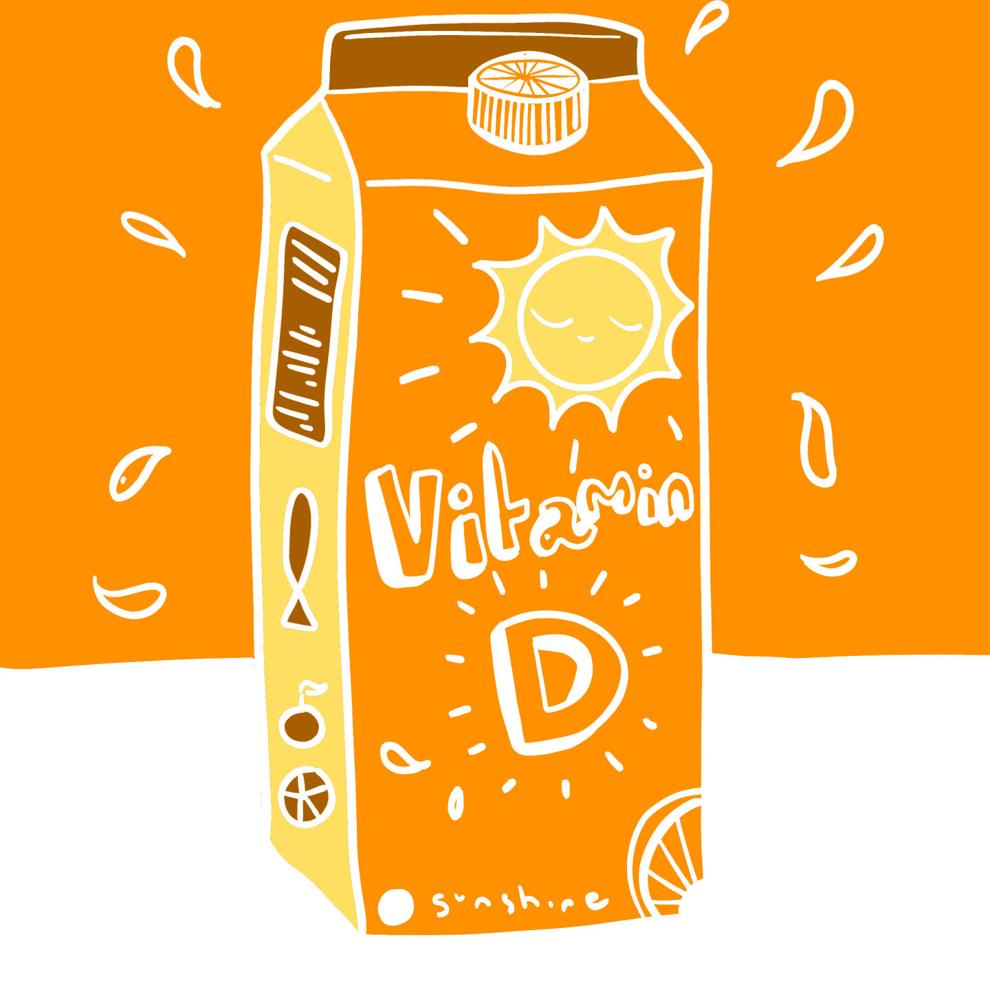 Feeling unusually blue this quarter? This is a sign you might be experiencing vitamin D deficiency, depression, or seasonal affective disorder (SAD).
If you're feeling a lot of fatigue and slug as a bug that has studied too hard for midterms, these are signs you could have a vitamin D deficiency. In the PNW, vitamin D deficiencies are very common and largely underdiagnosed. This deficiency is a common problem here due to the inability of UVB rays to reach your skin during fall and winter months as the sun is too low in the sky during these seasons in the PNW.
Vitamin D deficiencies can linger silently in the body for a long time and exacerbate symptoms of depression and SAD. If you believe you might have a vitamin D deficiency, it is best to be your own health advocate superhero and ask your doctor to run a simple vitamin D blood test.
If it is found that you have a deficiency then your doctor will most likely prescribe you a high-dose of vitamin D to be taken for a few weeks or months to get you back to the normal range of vitamin D, which is 30 to 50 nanograms per milliliter. You will then probably have to take a small supplement of vitamin D throughout the year to maintain the optimal level of vitamin D. It is best to take vitamin D3, which studies have shown is three times more effective than D2. 
Eating foods rich in vitamin D may also help increase your levels of vitamin D. Medical professionals recommend eating at least two vitamin D rich foods daily to keep levels at an optimal level.
According to Grace Lasker, UW Bothell nursing and health studies professor, "Because vitamin D is a lipid, you have to eat fat soluble foods." Foods rich in vitamin D include seafood, egg yolks, oatmeal, and orange juice.
"There are many specifics to ingesting vitamin D, for example, you must be sure to eat the fat of fish and not the muscle," Dr. Lasker notes. "This is why it is best to take supplements to curve a vitamin D deficiency as opposed to trying to curve this through your diet."
In addition to this, she also notes that making sure you are intaking a proper amount of calcium alongside vitamin D is vital. "If you don't have calcium alongside vitamin D then your body will not be able to ingest vitamin D."
Light therapy has also been found to help with vitamin D deficiency and SAD. It is recommended in 15 to 30 minutes doses, preferably earlier in the day. This treatment is so simple it can be done while drinking a cup of coffee in the morning and reading The Daily. You can also schedule a light therapy session on campus at Hall Health.
If your sluggishness was onset during the fall and earlier winter months, then you're probably experiencing SAD. Symptoms of this disorder come during the fall and winter months due to lack of sunlight. Persistent low mood, increased sleep, decreased energy level, loss of pleasure in everyday activities, increased irritability, low self-esteem, being less social, a reduced sex drive, and tearfulness are symptoms of this illness. Feelings of despair, guilt, worthlessness, anxiety, and stress are also common symptoms.
While both are forms of depression, major depression and SAD are two separate illnesses. While major depression can be treated through therapy and medication, SAD is not commonly treated with medication or therapy as it is caused by the change in sunlight exposure. Other treatments of SAD include staying active, socializing, and planning time for pleasure. A great way to stay active during these months is to train for and run the marathon you have always dreamed of completing.
If you have been feeling constantly blue for two or more weeks, it is best to see a doctor. Health resources you can go to on campus include Hall Health, which allows students a free appointment each quarter.
Reach contributing writer Emily J. Oomen at development@dailyuw.com. Twitter: @ejowrite
Like what you're reading? Support high-quality student journalism by donating here.