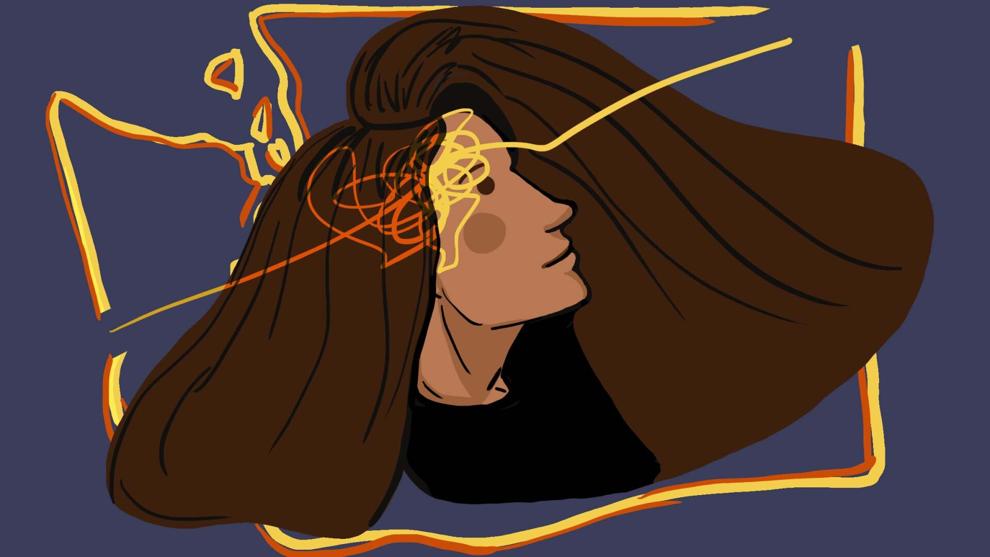 There is no doubt the COVID-19 pandemic has exacerbated students' mental health concerns. From the constant fear of infection to the trials and tribulations of Zoom lectures, the past year has tested students' resilience and stability. But after a year of online learning, UW students can finally spota bustling campus on the horizon, with mostly in-person instruction planned for the autumn quarter. 
The UW autumn quarter 2021 time schedule was published amid a broader conversation about students' mental health and the influence schools can have on addressing these issues. 
The UW School Mental Health Assessment, Research, and Training (SMART) Center works to understand the mental health needs of students in Washington schools. Aaron Lyon, co-director of the UW SMART Center and an associate professor in the UW department of psychiatry and behavioral sciences, focuses his research on providing mental health support to the students who need it most. 
"Even with kind of fragmented policy and inadequate funding, we still see schools being the most common site for mental health service delivery," Lyon said. 
Mental health has become a topic of increasing interest since the beginning of the pandemic, but Washington schools have experienced the consequences of a mental health crisis for years. 
"It's been long standing," Lyon said. "COVID-19 may have exacerbated pieces of it or elevated awareness of it, but it's been around for a long time and has been growing for a long, long time."
Yet Washington's public schools, from kindergarten to the university system, are ill-equipped to help. They lack the resources and systems necessary to effectively help every student, according to Lyon.  
In Washington, K-12 schools employ one school psychologist for every 1,000 students, according to the Washington State Association of School Psychologists. The national recommendation is one for500-700 students.  
"Even though that one thing [school psychologist shortage] is just one sort of piece of the puzzle, it's an important one, and it's probably indicative of the larger puzzle," Lyon said.
The mental health crisis schools are facing is the outcome of not addressing mental health concerns effectively before now, according to Lyon.
Washington ranks 35 out of 50 in the United States for youth mental health, accounting for the high prevalence of youth mental illnesses and the lack of access to necessary resources, according to the 2020 Mental Health in American Youth Data report.
Public schools require funding and resources from the state to adequately address the mental health needs of students, according to Lyon. With that support in place, schools would have the means to tackle this crisis. 
A tier system is the best and most effective mental health service for schools to implement, according to Lyon. Tier one would be a universal level, providing support and mental health literacy to everyone. Tier two would consist of small group interventions, and tier three would entail long-term targeted support for individual students. 
This model is suitable for UW mental health services, as well. 
"There are already college adaptations or applications of that model," Lyon said. "There's nothing that would make that approach incompatible just because you've moved up developmentally."
Mental health support for students in schools does not require a groundbreaking new approach. In fact, the tier system is not a new invention. 
"It's the age-old public health model for service delivery," Lyon said. "There's prevention, and well-done prevention makes things a lot less expensive ultimately."
Lyon believes Washington state must make mental health funding a priority so schools can provide this essential support to students, now more than ever. 
"We have the tools, and we have the knowledge and now we have the growing awareness and maybe motivation," Lyon said. "So, now's the time to do something about it." 
UW students can find mental health support through Hall Health and the Counseling Center. 
Reach writer Anna Ergeson at wellness@dailyuw.com. Twitter: @annaergeson 
Like what you're reading? Support high-quality student journalism by donating here.