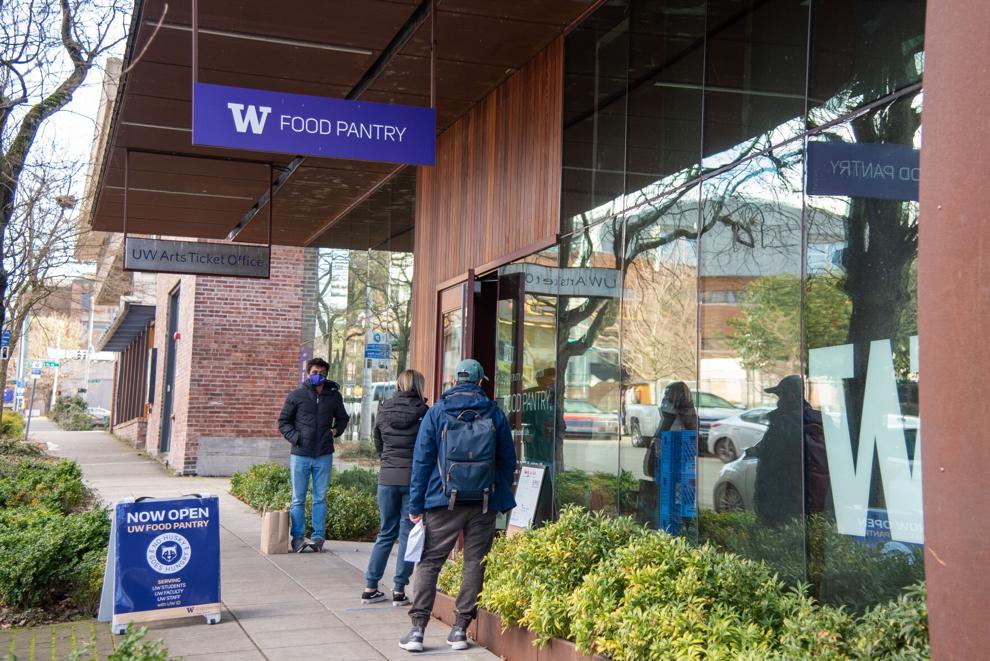 According to a UW study from July 2020, 30% of households surveyed across Washington state experienced food insecurity; of those, 59% had children. The prevalence of food insecurity varied based on income levels: 58% of people experiencing food insecurity had an annual income of $15,000 or less, whereas 3% of households experiencing food insecurity had an annual income of $150,000 or greater. 
James Buszkiewicz, a research scientist involved with the Washington State Food Security Survey (WAFOOD), explained that the survey rated food security/insecurity — defined as a person or household's access to food —  on a six-item scale via asking survey respondents six questions about their food security. The results classified people into categories of higher marginal food security, low food security, and very low food security.
With this gradation scale of food security, the researchers expected the percentages to drop off as they become more and more severe, but in fact, of the people surveyed, 13% of people were classified as having low food security, and 17% were classified as having very low food security. 
However, according to the survey, use of food assistance programs didn't change that drastically during the pandemic. A few services, like supplemental nutrition assistance programs (SNAP), school meal programs, and food banks, saw decreased participation during COVID-19 compared to before COVID-19. However, enrollment and participation in summer school meals, WIC, grocery vouchers, and mobile food boxes increased during the pandemic. 
This statewide data mirrors the experience of the UW Food Pantry. 
The UW Food Pantry, located behind Poplar residence hall, reported that they've actually had a decrease in people utilizing the pantry, likely due to the decreased number of residents living on campus. 
"Of the people that are still here, we have seen an increased need for them, especially those who lost jobs," Alexandra Rochester, pantry coordinator, said. "They had student jobs and now they don't have student jobs, and international students who are unable to go home. For them, we have been more needed than ever."
The pantry is open with a curbside pick-up model to limit time within the small space of the pantry. Anyone with a UW ID is able to submit a Google Form online once a week with their food preferences and their preferred pick-up date and time. 
In their typical format, people would participate in in-store shopping for an average of 20 minutes, according to Rochester. With the curbside pickup method, people go into the front of the pantry for about five minutes to pack their bag (it's encouraged that they bring their own bag) and select some bonus snack items if available.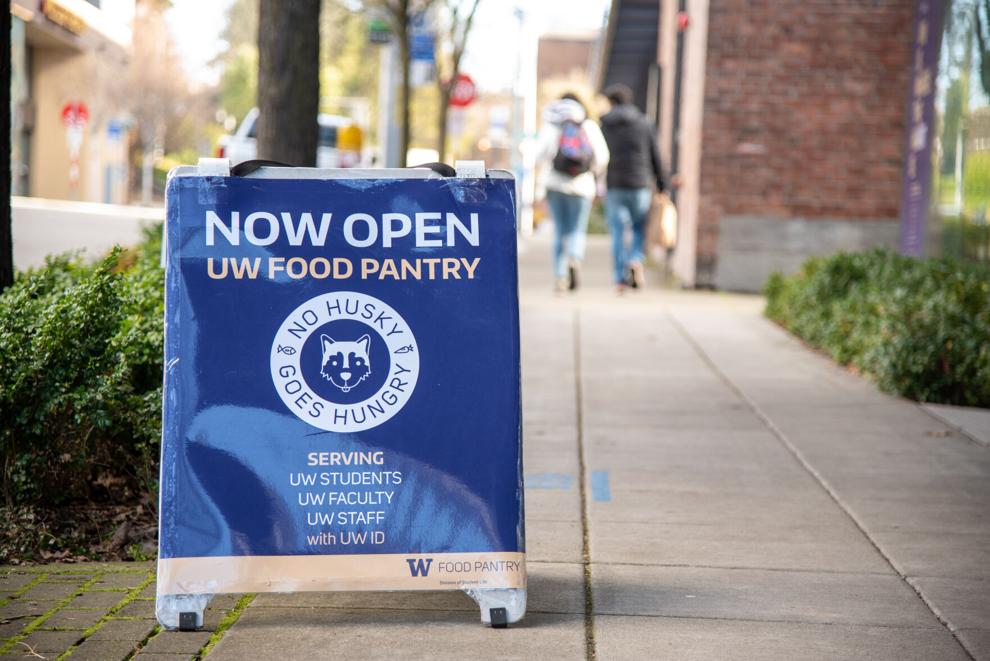 Transitioning to a curbside pickup model has made the pantry more accessible, according to Rochester. Because it's a much quicker process, people can fit it into their schedule better. 
"We also allow for friends or family to pick up baskets for them, which also means that more people are able to use our service because they have a support system to help them," Rochester said.
Rochester said that the pantry has received more food donations than ever because people are more aware of food insecurity. Student organizations, departments, and private donors have reached out more during this time to help provide food for the pantry. 
Pantry staffers are currently working toward expanding their food options to accommodate more dietary restrictions and preferences after receiving feedback from their annual survey. People who utilize the resource reported that they wanted more diverse food options, like ethnic foods and gluten-free options. 
"The food pantry is here to be utilized by those who need us," Rochester said. "So if people are struggling, we see them coming to use our service as them helping themselves, and we support and celebrate that when they come here."
The research team for the Washington State Food Security Survey completed its second survey at the end of January and is currently sorting through the data to provide updated numbers of food security after almost one year of the effects of the pandemic. 
Reach Health & Wellness Editor Iseabel Nance at wellness@dailyuw.com. Twitter: @iseabel
Like what you're reading? Support high-quality student journalism by donating here.