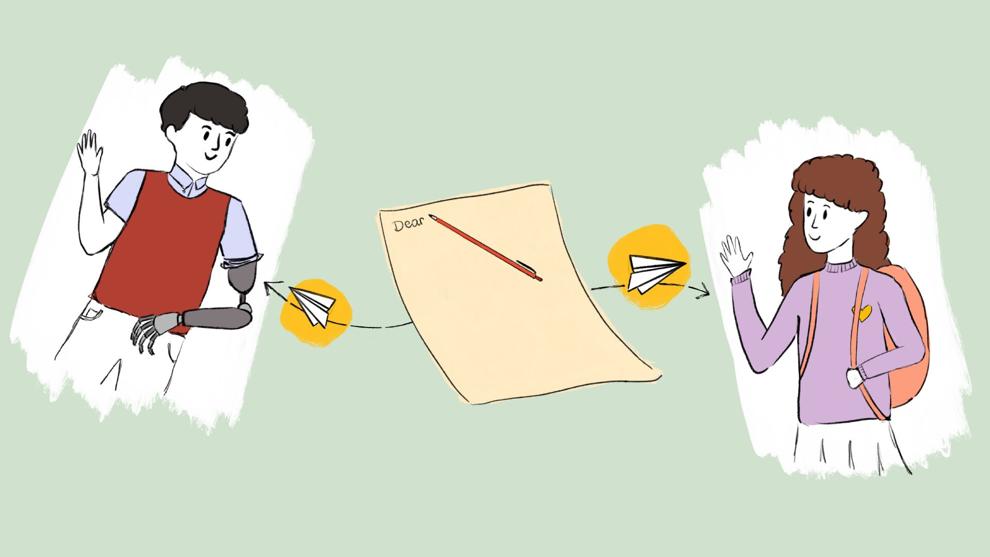 In May 2020, the D Center launched the Disability Connections Blog. According to the D Center website, the blog is designed to give UW students, staff, faculty, and alumni who identify as disabled an opportunity to share about their experiences. 
Each quarter since, the D Center has relaunched the blog and continued to invite contributors to fill out their online questionnaire. 
Currently, blog posts include introductions to student staff members at the D Center and their experiences living with disabilities, tips on different types of therapy, and reflections on navigating personal identity.
Grace Henneford, a disability studies major and the student office manager at the D Center, came up with the idea to start the blog. She said she wanted it to be a way for people to meet students with disabilities, as well as a safe space for individuals with disabilities to share positive or negative experiences they've had with different services and faculty on campus.
"I think there's only so much a textbook or a scientist or a doctor can tell you about someone's experience," Henneford said. "But when … you hear from them yourself, you hear their struggle, you hear how it's personally impacted them, because no disability affects people the same way." 
According to the introduction to the questionnaire, people outside of the disabled community have historically tended to be the ones who share the stories of people with disabilities, speaking over those to whom the stories belong. The Disability Connections Blog aims to give voice back to people with disabilities to share their stories directly. 
Besides its role as a social platform for disabled voices, the blog can also serve as a personal resource. 
While Henneford said she has found it very therapeutic to share about her own experiences with a disability, she also understood that many people are more hesitant to share because of the stigmas around disabilities. But for those who are able to write about their experiences, even just for themselves, that process can be healing and clarifying, she said.
She added that sharing about experiences not openly discussed in other settings might help someone who doesn't know where to turn or who might be new to these types of experiences. 
Upcoming blog posts include highlights of "Husky voices," which will draw upon UW student responses to a survey asking students general questions about disability and ableism, and a post on the perspectives of some of the D Center staff who identify both as disabled women and Asians in the midst of the anti-Asian hate movement, Henneford said.
For those who don't identify as having a disability, reading the blog can be a way to stay informed and hear from those with disabilities in their own words. 
According to the introduction to the "Telling All Americans' Stories Disability History" series from the National Park Service, members of the disability community constitute the largest minority group in the United States, yet their narratives are often left untold. 
The D Center's Disability Connections Blog challenges this reality, one post at a time.
Reach writer Julia Park at wellness@dailyuw.com. Twitter: @thejuliastory
Like what you're reading? Support high-quality student journalism by donating here.