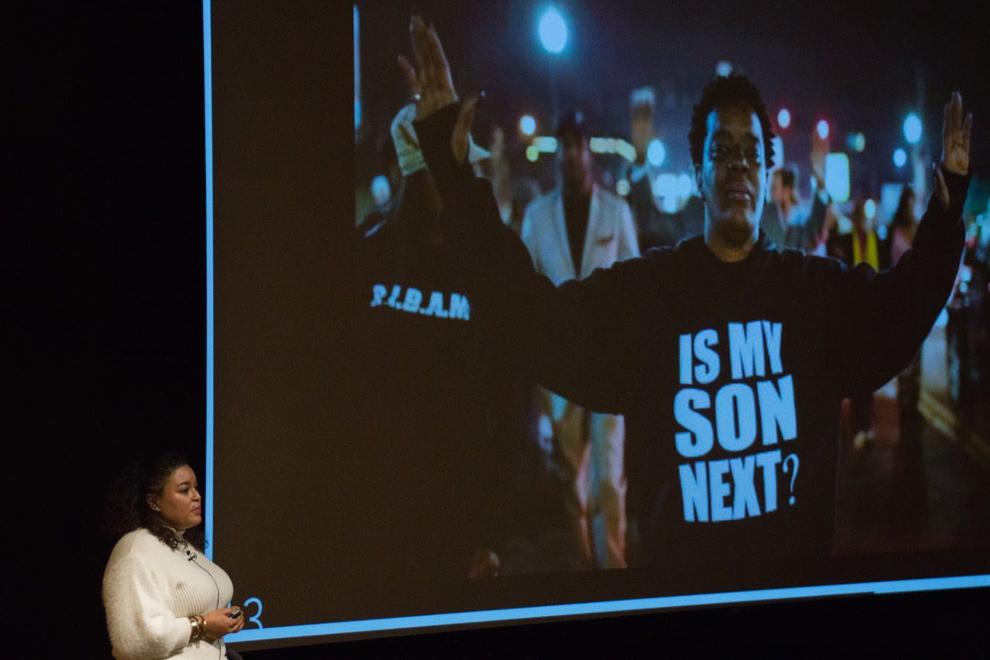 The mindfulness movement is society's attempt to become more self-aware in order to properly care for one's physical and mental health. Though its roots are universal, it's often presented to us as privileged white people sitting crossed-legged in a yoga studio or drinking green tea. 
"There are things that come to mind, like sand or a dog, before we think about people of color," Dr. Angela Rose Black, founder and CEO of Mindfulness for the People (MFP), said last Thursday during her lecture on racial stamina and what mindfulness and compassion have to do with it.
The Center for Children and Family Well-Being partnered with MFP to bring to the UW campus a discussion on racial injustice and how individuals can equip mindfulness as a technique to combat it.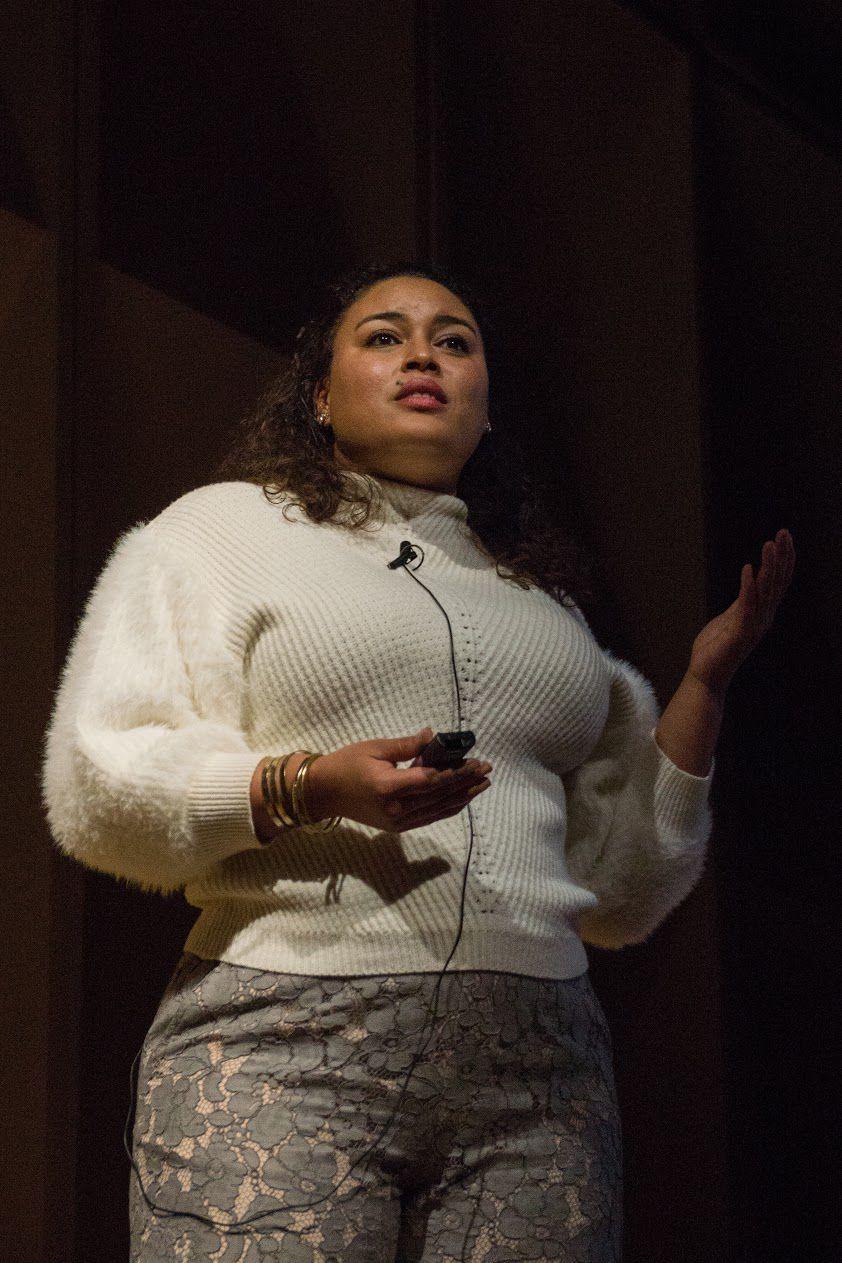 MFP is an organization set out to reinvent the mindfulness movement and make a change in our society by connecting racial justice to the overall well-being of individuals in that society.
The organization addresses the fatigue of both an external and internal racial battle among people of color, as well as the fragility displayed among white people. By bringing awareness to racial biases, particularly in the mindfulness movement, MFP aims to disrupt the systematic racism we are so accustomed to. 
Black shared with the audience her thoughts in regards to racial stamina and justice, making sure to differentiate between people of color and white people by using words related to race, reminding the audience that there are #23ways a black person can be killed for doing absolutely nothing, and commented on her exhaustion with the nonsense that comes out of the mouths of some white people. 
Racial stamina is often depicted in the news as condescending to some individuals, telling them that they just need to "toughen up" in regards to this ongoing battle of race we all face. 
"While there is an element of truth to that, when I say 'racial stamina,' I mean an increased comfort with racial discomfort," Black said. "You sit in it, you stay with it, you feel it."
On the other hand, racial resilience is a way to praise people of color for their strength. Though this may, at first, seem to be said with good intentions, Black mentions that this mindset can go as far as dehumanizing people of color.
White people seem to display an immense amount of sensitivity to tangible moments of injustice, yet white fragility remains. White fragility caused by even a small amount of stress in regards to race is so severe that we sometimes ignore talking about race altogether, storing it away in a box and labelling that box "taboo." 
"I feel like white fragility is really dominant in Seattle, and we're afraid to get uncomfortable," lecture attendee Julie Trout said.
Black introduces mindfulness and compassion among this mess of racial injustice, hoping that becoming more aware of ourselves will lead us to become more aware of our impact in the world. 
"If we know better, perhaps we can do better," Black said. 
Black's techniques to staying mindful include settling in and focusing on yourself, putting an emphasis on the idea that it is essential to check in and make sure you have everything you need. 
"While sitting here, I was reminded that I really need to be careful about not sacrificing my own feelings when I'm taking care of others," Trout said.
It's also important to train the mind to make connections between our thoughts and our feelings, as well as train our bodies to physically feel those emotions. One of the biggest problems with race is our emotional connection to it and how we respond to racial stress.
Meanwhile, we seem to teeter when it comes to showing compassion to those who are suffering. Either we experience an overwhelming amount of it and feel a need to reduce all the pain we witness, or we are completely blind to any pain at all, sometimes purposely turning away from it. 
Black hopes that adopting mindfulness and finding compassion can wake us up to our fears and lack of knowledge and motivate us to educate ourselves and eliminate our unwillingness to listen and act accordingly.
Reminding us of Adrienne Maree Brown's words, Black encouraged us to pull back the veil that has been covering up years of racial injustice and to be prepared for what it reveals to us. 
"Behind that veil, we have Charlottesville," Black said. "Pull it back a little bit more and we have Ferguson. A little bit more, and we have Baltimore, Chicago, and yes, even Seattle."
Reach writer Leona Vaughn at wellness@dailyuw.com. Twitter: @vaughn_leona