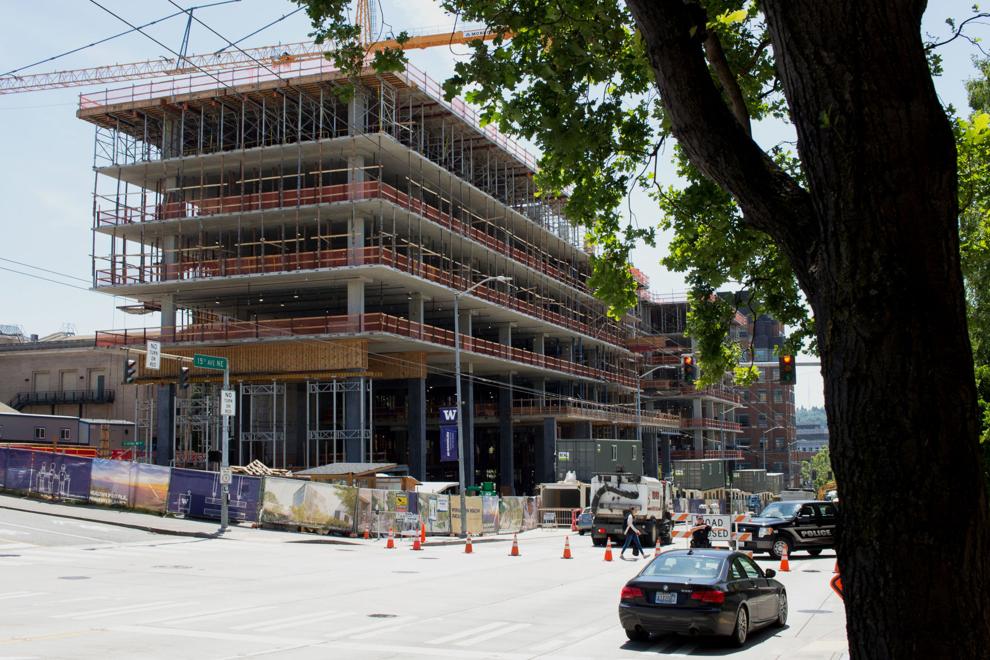 Turning complex and groundbreaking medical research into information that policymakers can use is no easy task. Yet, that is exactly what the Center for Health Innovation & Policy Science (CHIPS) does.
CHIPS, founded in 2017, is comprised of both researchers and policy experts, working together to create lasting health improvement throughout local and global communities. Still learning how to coexist, these researches and policy experts have brought their work at the UW directly to Olympia where implementation comes to fruition.
"A center like CHIPS is a vehicle to build trusting relationships with the policy world, to understand the context and priorities of that world, and to translate science into language that can be consumed by that world," Aaron Katz, a principal lecturer in the School of Public Health, said. "I feel strongly that, as a public university with significant investment in the health sciences, UW should be engaged with public policy makers, to help them navigate and understand key health issues and make decisions based on good information."
Katz and the rest of the team are currently involved in a multitude of project areas and academic discourse. Katz himself is currently focusing on a collaborative effort with the South African National Department of Health to improve the country's standardized policy systems, something he hopes to see continue over the next decade.
While global health systems are certainly a focus within CHIPS, local project areas remain a very prominent aspect of the center. Of the many current projects that are detailed on the CHIPS website, a few of the highest priority projects include work with home health care in young and middle-aged adults, interventions in family health care, and the impact of school policy on population health.
Headed by Center Director Michelle Garrison, the CHIPS team is actively researching and making sense of the data behind these project areas. Studies such as the effects of school start time on students and whether or not taxing various unhealthy commodities will benefit communities are just some of the steps being taken by the CHIPS team locally.
To much of the UW community, this work has largely gone on behind the scenes. Yet, as Policy and Evaluation Manager Molly Firth points out, there are multiple ways to both get involved and catch a glimpse of some of the innovative new ideas CHIPS is taking on.
"We have a health policy symposium which is an annual big event where we bring together the policymaking community, the general public, and different health care stakeholders," Firth said. "We also have these monthly seminars where we bring in different people to talk about the work they're doing, so it's an interesting way for folks within the UW community and community as a whole to come together and learn more."
Most recently, a seminar discussing opportunities to improve birthrates in Washington state raised the idea of Medicaid coverage for doula services as a solution to alarming rates of infant mortality throughout different societal groups and classes. Up next is another seminar on June 6 covering the aforementioned work being done in partnership with the South African National Health Department to improve health policy systems.
Additionally, Firth spoke of a chance for both undergraduate and graduate students to get directly involved and learn to connect with policymakers.
"Students within the health services program can enter a policy brief contest where they can get experience with policy writing, which is very different from the academic writing researchers use to write journals," Firth said.
For extra motivation, awards up to $1,000 are awarded to best policy briefs.
Because CHIPS was founded only two years ago and staff relations were still being worked out, the creation of a professional pipeline was prioritized. In addition to the several professors who make up the staff, CHIPS also hired on a graduate and undergraduate trainee alongside several other research assistants to work on various research projects.
"Right now we are still in the forming stages of what a policy and evaluation service would look like, building the relationships so that ideas can easily be presented to us," Firth said.
With the completion of the Population Health building in the near future, Firth hopes an effective policy and evaluation service will also be in place so that much of the work already being done by separate bodies can intertwine.
When asked what she believed to be CHIPS largest impact on the community, Firth pointed to the potential for direct policy change. "There's a lot of research going on around campus. What's interesting to me is seeing that actually be translated down in Olympia into actual policy change," Firth said.
Presented in a neutral, nonpartisan way, CHIPS has a clear role in creating the type of healthy community for which everybody strives.
Reach contributing writer Tristan Casady development@dailyuw.com. Twitter: @TristanCasady
Like what you're reading? Support high-quality student journalism by donating here.