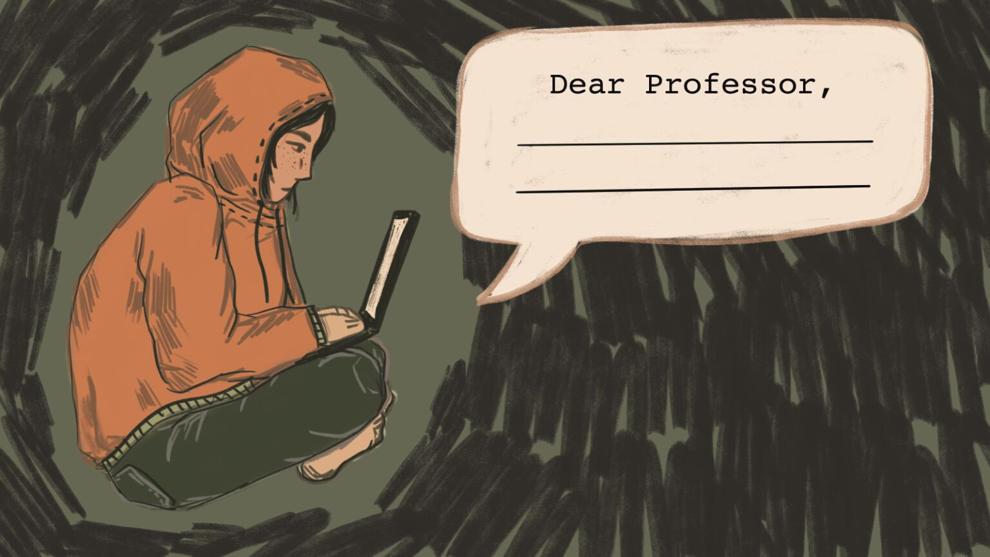 The UW is coming up on a year of virtual learning. Some have thrived on the new work-from-home routine, finding they have more time and freedom due to lack of a commute or being confined to a classroom or library all day. 
Meanwhile, others are struggling to find motivation or dealing with worsening mental health due to quarantine depression stacking on top of prior mental health struggles, extracurriculars, and schoolwork.
If this sounds like how you feel, it might be beneficial to reach out to your professors and talk to them about what's going on. 
Reaching out to a professor can feel intimidating, especially when you are in a large class. Being intimidated by a professor is a common experience, but it's important to remember that they used to be a student, just like you. They are there to help facilitate your learning and support you when you are having a hard time keeping up with the class or your peers.
Choose whichever communication method feels most comfortable for you. It can be difficult to talk about mental health in person or over a Zoom call; sometimes just saying your struggles out loud feels like a whole mountain to climb. Emailing may be the better option in this case, to remain focused on what you specifically have been struggling with and what you need help with to succeed in the class. 
Alternatively, talking one-on-one with a professor can help you connect on a more personal level. Introducing yourself and discussing why you chose to be in the class will help them see firsthand that you are working your hardest and care about your education despite difficult circumstances.
"[I've] never once received a negative response from any of the professors I reached out to, even the ones I thought would be more strict," Alexis Hartsell, a third-year student who has successfully talked to her professors about mental health, said. "They were all very kind and understanding, sometimes sharing their own stories of struggling as a student. I never felt judged or stupid, and they never suggested that I should just try to work harder." 
It helps to contact your professor a few days in advance to ask for accommodations for a quiz or assignment, rather than after you've missed it or received a poor grade. If you are reaching out after missing an assignment or not doing very well, it helps to ask to retake or resubmit it rather than just have it dropped; this demonstrates that you value learning the course material and aren't just trying to wriggle out of a bad grade.
Focus on what specific event or symptoms you are struggling with and how they are hindering your ability to learn and succeed. Sending an email containing every little problem you've had can come off as insincere; be clear about the overarching issue, and create a plan so you can take in the material you've missed and discuss what will help you do well for the remainder of the quarter. 
Acknowledge any late policies and accomodations already specified in the syllabus. Thank your professor for their time, understanding, and any accommodations they offer you. 
"While it does help to have an established relationship with your teacher, don't stress about it," Hartsell said. "Most of my accommodation requests have been in classes where I barely participated, so my professors barely knew me, and they were still willing to help me."
Reach contributing writer Kalina Mladenova at wellness@dailyuw.com. Twitter: @kalinamm_
Like what you're reading? Support high-quality student journalism by donating here.