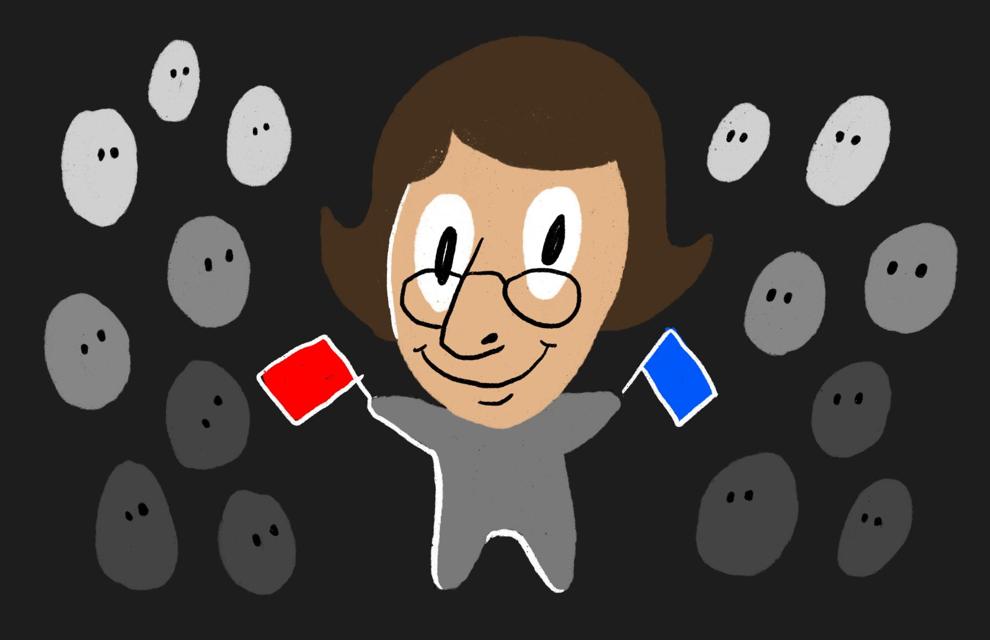 When entering a college as huge as the UW, a student can feel isolated and alone. Sadly, this reality is harsher for transgender and queer students of color who face harassment and racism in everyday life, even in more liberal cities like Seattle. With all this added stress and anxiety, it helps to have resources to turn to and people to rely on. 
The Queer People of Color Alliance (QPOCA) is an RSO at the UW that meets weekly to provide a welcoming space for transgender and queer people of color on campus. At QPOCA, a student can unwind, meet friends, and celebrate their experiences. 
QPOCA also has social meetings and educational programs. During the pre-pandemic days, QPOCA social meetings would include pizza movie nights at the Q Center. Another fun social event was Queer Prom, a dance party to celebrate queer love, joy, artistry, and community. In 2015, volunteering was mixed with activism as QPOCA's members made their own artwork for Qolors Art Walk, an art walk created by the Q Center that highlighted artists who self-identify as queer and transgender people of color. QPOCA members created artwork to represent their interpretation of activism and healing.
Currently, QPOCA has biweekly meetings Friday from 4:30 to 6 p.m. via Zoom (with links found on its Facebook page) to discuss race, ethnicity, gender, and sexuality as these relate to their lives and experiences. Prompts relate to the community's issues, and anyone is allowed to give their opinion if they would like to. 
Overall, QPOCA strives to be supportive and inclusive.
"In this club we do not have specific positions except that everyone is titled 'officer,'" Hadi Yusri, QPOCA officer, said in an email. "This is because the club is a platform for community building unlike organizations that move formally." 
While QPOCA provides support, it also ensures confidentiality and privacy for its members' safety. 
"[QPOCA] is purposed to be a medium for people of color in the LGBTQ+ community to share ideas and be in a safe space to talk about issues that are hard to unpack outside of the community," Yusri explained. "We provide spaces for people to express their feelings and opinions [while] keeping the conversation confidential to the members." 
Now more than ever, QPOCA is emphasizing the importance of community and trying to stay connected.
"We also want to ensure that this meeting feels like a sense of community building even though it might not be the same as the in-person meetings and so, we always do check-ins with everyone to update on how everyone's doing at this point," the QPOCA officers said in an email. 
Resources
The UW devotes many resources in varying capacities to the queer community. First off, the Q Center is a space on campus for LGBTQIA+ students that provides a support system, with operations now being run online. The Q Center's weekly schedule of virtual events can be found here. The Q Center also offers a comprehensive list of resources, helpfully divided into UW organizations, Seattle-based organizations, and national organizations. 
The UW Q Faculty, Staff & Allies Affinity Group has created a website for queer resources.  
"We have a Discord server and have amped up our social media presence," Val Schweigert, associate director of the Q Center, said. "Our Instagram has changed to spread information and help meet the needs of our community during COVID-19."
UW's Office of Student Diversity and Inclusion has a page entitled "OSDI Supporting Trans and Queer Students of Color" that offers quick resources and links. The page offers unique, little-known resources, like written works and local community organizations such as Noor, which is Seattle's Queer Muslim Collective.  
"As these so-called biweekly meetings move forward," QPOCA officers said. "We want to highlight the sense of community that we want to build despite these unprecedented times by having everyone connected to each other."
Reach contributing writer Amina Khan at wellness@dailyuw.com. Twitter: @AminaKh27269580
Like what you're reading? Support high-quality student journalism by donating here.