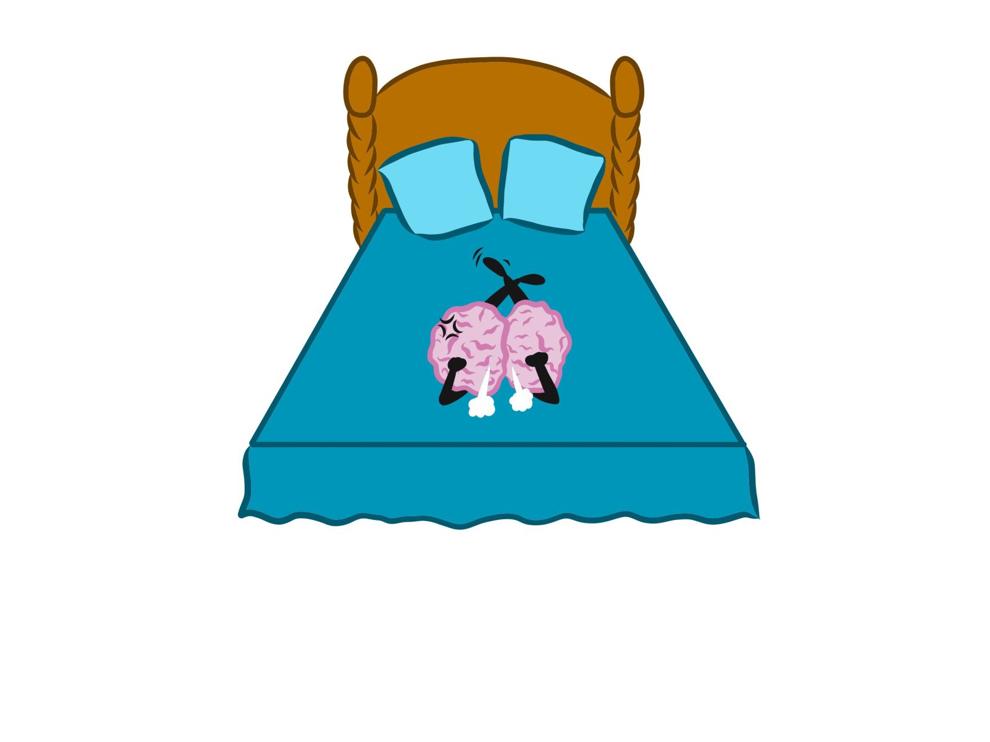 Many people will tell you that a clean room is the key to good mental health. However, is this actually true? The answer is yes and no. 
"It is very common to believe that when we are not feeling well that if I could do x, y, or z, I could feel better," Hall Health mental health therapist Ricardo Hidalgo said. "But the fact that I don't feel well prevents me from doing x, y, or z. Sometimes we manage to do it and we feel better, but that is not always reliable. The deeper truth is that we need to feel better about not being able to function well when we're not feeling well."  
People are OK with not being able to function well when it comes to physical health issues like the flu, but not everyone feels the same when it comes to mental health. If you put your mental health on the same page as your physical health, it's easier to see why cleaning your room might not help. 
There are several reasons people may not be able to keep their room as organized as they want to. One reason is that some people just might not have enough time to keep their room clean. However, if that is the case, a messy room itself is not the main reason they are stressed. 
Not having time to clean your room may show that you need to prioritize and perhaps not take on as many responsibilities. Most likely, it's your busy schedule that overwhelms you rather than your room itself. You may have to rethink your priorities before you can focus on household responsibilities like setting up your bed, doing laundry, and washing the dishes. 
In this case, you may also need to talk to someone you trust, like a counselor or a friend, so you can get some support to help you improve your mental health from time to time. Talking to someone who is generally stable or happy, someone who would be glad to simply keep you company when you're down, can really help.  
"Cleaning your room is part of a more general idea that you have a space where you feel comfortable and where you feel more organized," Amy Collins, a licensed psychologist at the UW Counseling Center, said. "The less chaos and clutter there is, the more relaxed and comfortable people tend to be." 
Sometimes the state of your external space can show what is happening internally. Some people find that a mess doesn't bother them, but if there is more and more chaos and clutter, and it gets past the point where you're comfortable, then it can start to feel overwhelming. An organized space can be one step toward feeling better overall. 
It's a good idea to clean your room, but it is more of a matter of maintenance. It might show deeper stressors, but it is better to look at the overall well-being of your mental health instead of focusing on just one thing. 
Reach writer Monica Mursch at wellness@dailyuw.com. Twitter: @MonicaMursch