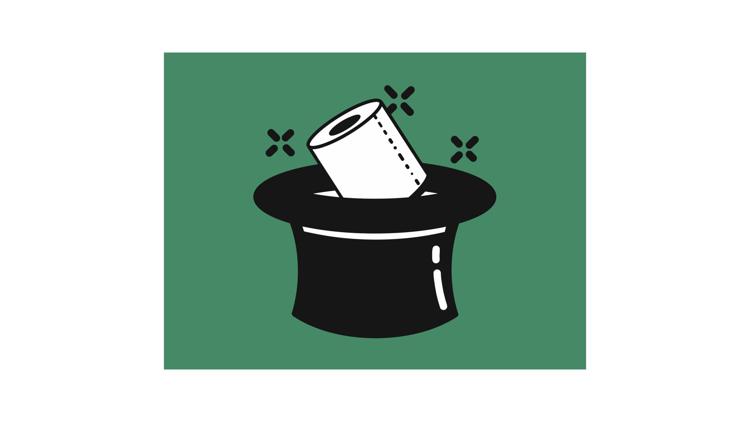 With grocery outlets across the country preparing for potential meat shortages due to COVID-19, some are wondering whether other aspects of the food supply chain are under threat. The Graduate School's Office of Public Lectures, calling on three UW experts, took on that question in a May 28 YouTube livestream as part of its series about COVID-19. 
"By and large, there hasn't been a widespread failure of the food supply chain," Dr. Jennifer Otten, a faculty researcher with the Center for Public Health Nutrition, said during the livestream.
So far, this has held true. With the initial wave of panic-buying over, goods like rice and toilet paper are slowly returning to shelves in stores across Washington. But when it comes to fresh foods like fruit, meat and vegetables, the experts warned that availability could change in the near future.
"We're having problems in Yakima and elsewhere," Dr. Adam Drewnowski, a professor of epidemiology at the School of Public Health, said during the livestream.
Currently, the Yakima Valley produces the largest amount of fruit in Washington state. But due to a high infection rate, the area has been hit particularly hard by COVID-19, with many agricultural workers either falling ill or going on strike to protest dangerous working conditions.
Outside of the situation in Yakima, shifting trade patterns with Mexico could also impact the availability of fruits and vegetables across the United States. Other factors, like the temporary shuttering of meat processing plants, could cause shortages of beef and pork.
As a result, the experts agreed during the livestream that the price of meat and produce will likely increase, but it's not clear when or by how much. 
"Thinking about the future of the food supply, I think there's a lot of unknowns," Otten said. 
Dr. Joe Heim, a researcher in the department of industrial & systems engineering, spoke about the need for building better information systems to enable local authorities to view data and make decisions faster in order to adapt to supply chain shocks. 
Otten spoke of different restaurants and food suppliers trying out new ways of doing business during the pandemic, like Canlis, a Seattle fine dining restaurant which recently partnered with local farms and began selling dinner boxes that include candles and flowers to set the mood for families at home.
The livestream audience posed questions to the experts about whether groceries or other essential supplies were in danger of running out. 
"I think we'll be fine," Heim said. "I've been very impressed with the way grocery stores have responded; I don't foresee a problem with getting the materials that we need, and the products that we need." 
However, Drewnowski said that COVID-19's impact on the supply chain could worsen existing health disparities between communities in Washington. If fruits and vegetables become more expensive, he explained, low-income residents could face increased rates of obesity and diabetes as their access to healthy foods is reduced.
Solutions to these problems may not come easily. For now, the conversation is about the ways food suppliers can adapt in order to survive the pandemic. From policy intervention to AI innovation, the experts identified several ways the world of food might look different in the future. 
"We are not quite so averse anymore, to having food prepared by machines, untouched by human hands," Drewnowski said, as the stream drew to a close. "Will that be forever? Is it our new normal?" 
Reach contributing writer Elliot Raven at wellness@dailyuw.com. Twitter: @relliotg
Like what you're reading? Support high-quality student journalism by donating here.