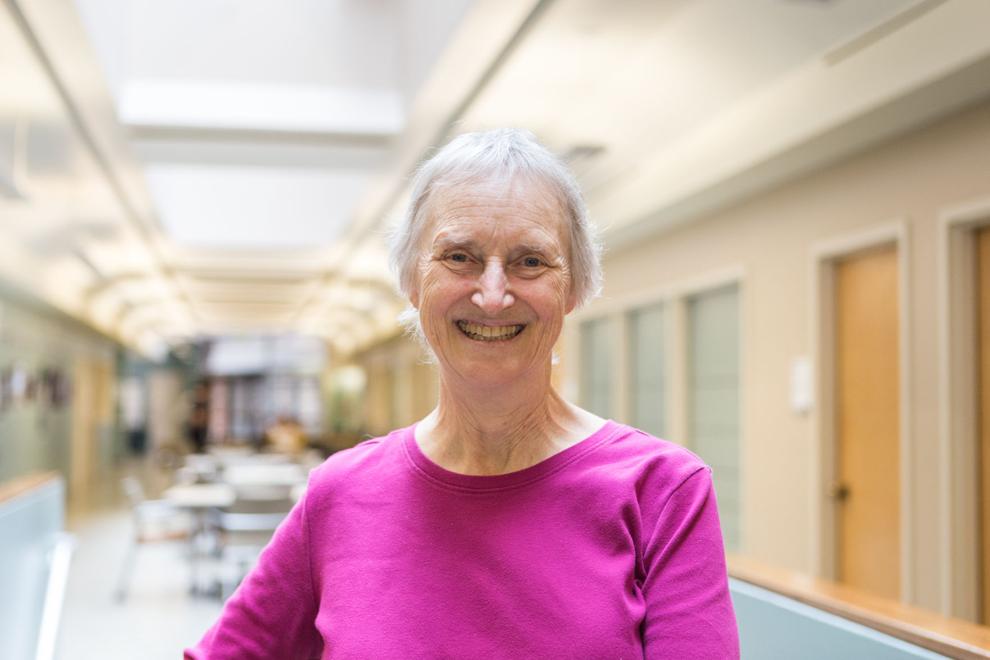 Opioid overdose and addiction has become a pernicious epidemic, impacting the lives of millions across the country. In rural and disadvantaged populations, however, the epidemic's effects have been disproportionately severe. 
Overprescription of opioid medication for chronic pain and the drug's high dependency are primary contributors to today's opioid epidemic. Opioid use disorder has now become a subject of concern for many physicians and has prompted a line of research to improve the management of opioid medication.
Researchers at Kaiser Permanente Washington Health Research Institute and the UW School of Medicine examined the implementation of a new system-based approach to better manage patients on long-term opioid therapy (LtOT). 
The study was conducted over a 15-month period where six rural-serving health care organizations, which had 20 clinic locations in total across eastern Washington and central Idaho, received guidance and support in implementing a program called the Six Building Blocks.
The Six Building Blocks program consists of six key elements that aim to redesign opioid management on a system level, providing clinics with a team-based approach to better manage patients on LtOT for chronic pain. 
The six elements contained within the program are as follows: (1) provide leadership support, (2) revise and align clinic policies, patient agreements, and workflows, (3) track the patient population, (4) implement planned, patient-centered visits, (5) identify resources for complex patients, and (6) measure success, defined by the achievement of goals set by the clinic. For example, a lower proportion of patients on the highest dose of opioids. 
The program proved to be successful, resulting in a 14% decrease of patients using LtOT over the 15-month period. 
"Every system is perfectly designed to get the results it gets," Dr. Michael Parchman said, quoting the adage often used in primary care improvement. 
Parchman was the lead author of the study and is a senior investigator at Kaiser Permanente. Both a family physician and health services researcher, Parchamn's research centers around improving systems to achieve high-quality primary care. 
The Six Building Blocks were derived from a separate study conducted by Parchman, where he and his team visited 30 different primary care clinics across the country that exemplified high-functioning, team-based care. The key elements shared between these clinic's practices were identified and later developed into the Six Building Blocks program. 
"What I love about the Six Building Blocks is that it actually emanated from practice," Dr. Laura-Mae Baldwin said. A co-author of the study, Baldwin is a family physician, researcher, and a faculty member of the department of family medicine at the UW. 
According to Baldwin, a main contributor to program's success was the implementation of consistency. As they gathered information about the clinics, guided the clinics in developing improvement teams, and asked about the clinic's current opioid management, they found substantial inconsistency in the clinic's practices. The program ultimately provided consistency which allowed these clinics to deliver quality treatment within an improved system. 
"In each of the Six Building Blocks, there were ways to look at the system and change things in the system, rather than telling their doctors to do something different," Baldwin said. "It creates [an] environment in which a clinic can really do its best work, provide evidence-based care."
The Six Building Blocks program guides the clinic in redesigning team workflows and practicing guidelines developed from research. According to Parchman, the main reason why research doesn't often produce change is that there is no "vehicle" to deliver these guidelines. 
"You can develop all the guidelines you want, but you still don't see a change often times, or as much change as you would like," Parchman said. 
The Six Building Blocks act as this vehicle, serving as a roadmap for clinics to improve their delivery of treatment. Not only did this guide lower stress and improve the quality of work throughout the entire clinic, but it also enabled them to deliver care consistent with evidence-based studies. 
"This is the missing piece," Parchman said. "If you change the systems around the clinician, it enables them to follow the guidelines. It changes the way everyone in the clinic works together to deliver care for chronic pain." 
Because it is now a successful, evidence-based approach, the Six Building Blocks are being disseminated to several different organizations, including the Washington State Department of Health, Oregon Pain Guidance, Bree Collaborative, and the Centers for Disease Control and Prevention.
Furthermore, additional funding from the National Institute on Drug Abuse has been provided to launch a program where practice facilitators are trained in order to distribute the work more broadly. 
Both Dr. Parchman and Dr. Baldwin are hopeful and excited for the future and distribution of the Six Building Blocks program. 
The Six Building Blocks study was funded by the Agency for Healthcare Research and Quality. The grant was received by Kaiser Permanente, who partnered with the UW School of Medicine to conduct the study. 
Reach reporter Andrew Ronstadt at wellness@dailyuw.com. Twitter: @AndrewRonstadt 
Like what you're reading? Support high-quality student journalism by donating here.