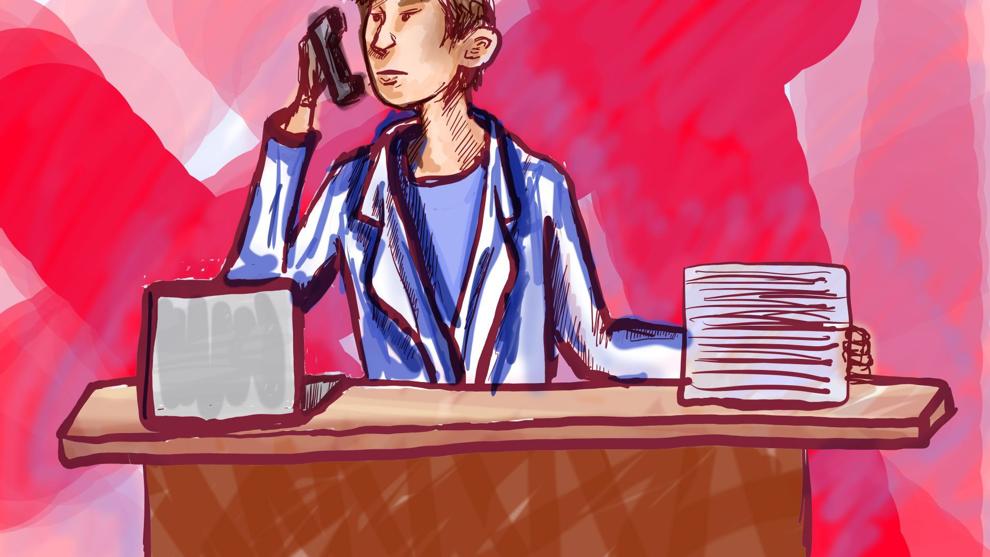 As the 2020 U.S. presidential election looms, there's been a long and loud public debate about health care costs in America.
The cost of cancer treatment is just one of many issues surrounding this pressing topic. Cancer drug costs have been rising adjusted to inflation since 1996. From 2006 to 2015, costs of treatments increased fivefold, while patient outcomes have improved only marginally in comparison.
The increase has been so dramatic that, according to UW professor and gynecologic oncologist Barbara Goff, insurance companies are outright refusing to pay for life-saving cancer treatments. The hours of bureaucracy involved in convincing insurance to cover these drugs, she says, are literally killing patients under these time-sensitive conditions.
An article by Goff titled "Patients Die While Docs On Hold" was published on MedPage Today Oct. 3, detailing her and her peers' frustrations with health insurance companies. In one instance, she spent two hours on the phone talking to multiple insurance employees just to convince the company to cover one patient's treatment.
"We have to spend so much of our time uncompensated, fighting with insurance companies to do what we feel is right for our patients," Goff said in an interview.
Another time, a patient died while Goff was still fighting insurance companies for treatment.
"I have to say, as somebody who's been practicing in oncology for 30 years, for somebody in an insurance company who knows nothing about the cancers that I take care of ... that, I think, is really concerning, that there are unknowledgeable people who are often making these decisions," Goff said.
In particular, treatments for rare cancers — which make up 20% of cancer cases — are often denied because they are considered "experimental," especially for health insurance used by state employees.
Goff, however, says that the real reason insurance companies deny coverage for experimental treatment isn't because of the limited evidence — it's simply because they don't want to pay the exorbitant costs.
"They use the excuse of being 'experimental,'" Goff said. "That excuse is used because there aren't enough clinical trials in a certain area. Or even sometimes when there are enough clinical trials, they'll still say 'No, because we've made an arbitrary decision that this is experimental' just because they don't want to cover it."
One of the most damning signals that insurance companies are more concerned about costs than effectiveness of experimental drugs is that treatments for rare cancers are so often experimental anyway.
"The reality is that with very rare tumors, there'll never be large enough studies," Goff said. "So you can't rely on the same level of evidence in rare tumors that you can in very common tumors — say, breast cancer, colon cancer."
Goff says that while all of this makes it easy to blame health insurance companies, it's important to remember that pharmaceutical companies are the ones hiking prices of treatments in the first place and making them difficult for insurance companies to cover.
"The issue is insurance companies, they may go bankrupt with the high costs of these drugs," Goff said. "So I'm not unsympathetic because … pharmaceutical companies have set the prices so high that there's financial risk for insurance companies."
Reach assistant Health & Wellness Editor Natalie Rand at wellness@dailyuw.com. Twitter: @n_rand_
Like what you're reading? Support high-quality student journalism by donating here.