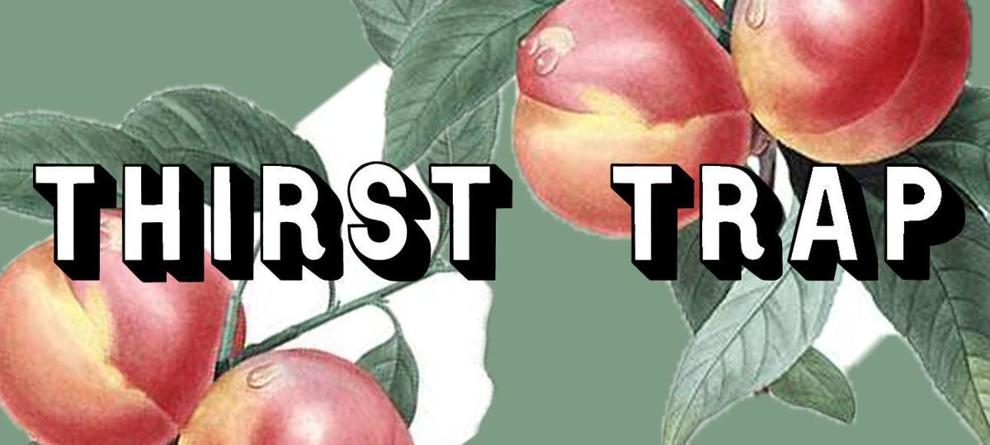 Editor's Note: Thirst Trap is a weekly column on dating and relationships in college.
Somewhere out there, a nice guy with a bright future and a healthy relationship with his mother is out there waiting for you, but you're sitting in your bedroom crying over a boy who still does Snapchat streaks. Many of us have options — wonderful, library-card-holding, argyle-sweater-wearing, emotionally-mature options — and still, we see a guy who drinks his weight in Natty Light, and guess which one we pick?
If you are a woman chasing after a guy who is all wrong for you, first of all, I'm sorry. That sucks. Just to be clear, by "wrong guy," I mean a guy you feel is the wrong guy, not what incels online deem the wrong guy. I wish that you were head-over-heels for someone good for you and worthy of you. The optimist in me tells me that one day you will be.
Second, we've all been there. I would be shocked to find anybody who hasn't fallen for someone who inspired a playlist full of Billie Eilish and Frank Ocean.
Crushes of this nature can leave you frustrated and confused. Why do you like the wrong guy? 
One possible explanation is simply because he is the wrong guy. He is so incredibly mediocre at everything except for treating you poorly — he has a knack for that. Whenever he shows you the smallest bit of goodness, it'll feel precious and worth your strain. It is most certainly not. 
You might blame this unfortunate attraction on the way women are socialized. Women are told that if a boy pulls her pigtails at recess, it means he likes her. We are told that unkindness is affection. That's messed up. Your crush treats you poorly and you might not see it for what it truly is. Or, because women are also socialized to please, the lack of reciprocation in effort might drive you to seek this person's validation all the more.
Or maybe you're insecure. In the words of One Direction, "don't know what for," but maybe you feel that a careless boy is all you deserve. Maybe you don't feel like you are worthy of happily-ever-after and you'll settle for being an option rather than a priority. If that's the case, chasing after someone who makes you feel bad about yourself is doing you no favors.
Perhaps you are afraid of commitment. You might have plenty of other suitors lined up. Among those, there might be some who you could actually be compatible with. That can be terrifying. For those of us who fear that kind of obligation to anyone, it can be more appealing to pursue something that you know will never come to fruition and never hurt you.
Another scary, possible reason you're still hung up on the wrong guy is that you are using him as a form of escapism. We often use relationships as a way to distract ourselves from our lives — the things that make it mundane to the things that make it unbearable.
Now, you could easily distract yourself from the pain of daily existence with someone who is actually pleasant to be around, but that may not be distracting enough. It is much more consuming to bounce between the extremes of love and hate, attraction and repulsion, hope and despair. 
Regardless of why you like this boy, you are not crazy. People will try to tell you that your feelings toward this person are stupid or irrational, and that's honestly not fair. 
It is not your fault that you like someone. It is also not your fault that they treat you poorly. Don't let anyone blame mistreatment on the mistreated.
Now, that is not to say you are entitled to a relationship or sex or whatever you want with whoever you want it with. You are most certainly not. He might be a jerk, and you might deserve better, but don't get it twisted: you're still not entitled to him. 
But, if you find yourself in this position, hung up on a guy who sucks, don't be too hard on yourself. Be aware and be careful. I would tell you how to stop liking the wrong guy, but I'm still working on it too. 
Reach columnist Hannah Krieg at wellness@dailyuw.com. Twitter: @Hannah_krieg
Like what you're reading? Support high-quality student journalism by donating here.