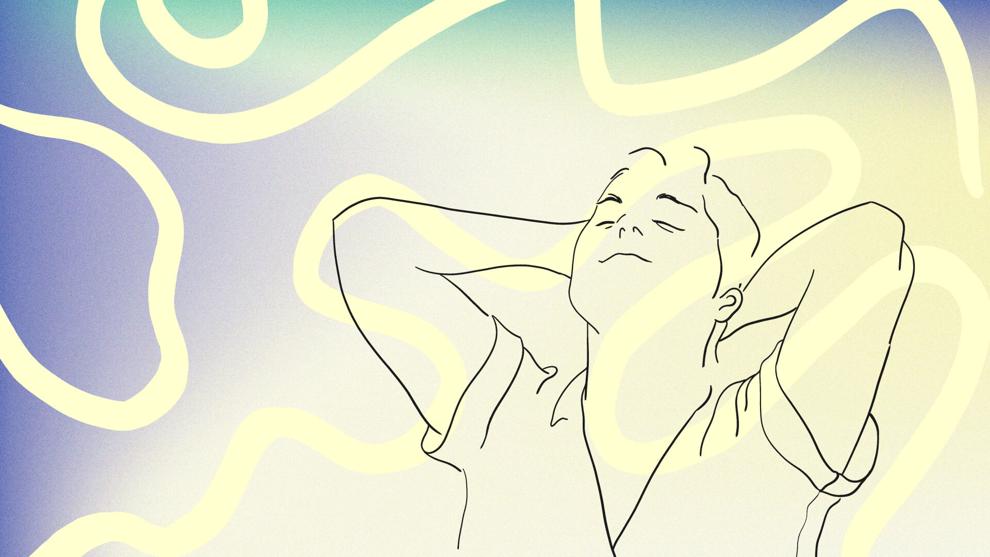 Taking a step back, like a fly on a wall, she positions the camera to get the subjects into the frame. Through a lens, she is able to witness what most can only imagine: the moments before death. 
Click.
And the moments after. 
After the session is over, she packs up, often without introducing herself to those in the room — a momentary observer of the fragility of life. 
A graduate student in the social work department, Caroline Catlin was only 27 years old when she found herself confronted with a life-altering diagnosis. It was brain cancer: treatable but incurable. 
So she began taking pictures. 
As a frequent hospital visitor for MRIs, treatments, and a stint in the ICU, Catlin quickly became familiar with the medical world. Inspired by her unique vantage point, she reached out to Seattle Children's Hospital and asked if she could use her photography skills to take portraits of families in care. The hospital connected her with Soulumination, an organization that provides photography to families with children at any stage of illness, including the end of life.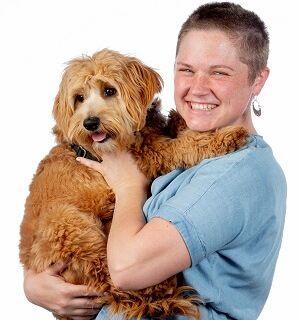 "I realized pretty quickly how many stories there were and how many people just have things to say; these really intense and also beautiful things happening in their lives in those moments," Catlin said. 
Taking photos of families in such intense moments is often a balance, Catlin says, of not overstepping while also pixelating pivotal moments. 
"I work hard to kind of notice these moments that are intimate," Catlin said. "And that doesn't always mean that they're happy, but they are moments that I think a family would want to hold on to." 
Her own diagnosis has influenced every aspect of life, including her work. After having firsthand experience with healthcare, she wanted to explore the intersection between oncology and palliative work, which she has done in the School of Social Work's Carol LaMare program.
In addition to pursuing other career goals, Catlin has remained an accomplished writer and photojournalist. Her perspective on capturing moments of death was published as an Op-Ed in The New York Times in July 2019. 
"I felt that I couldn't give up either side," Catlin said. "I couldn't give up work with mental health and social work, and I couldn't give up my artistic side. I don't know if I could be me without continuing to do both writing and photography, so I tried very hard to balance the two and kept myself in both worlds as much as possible."
Recently, her work has halted, along with the rest of the world, as a result of the COVID-19 pandemic; she is only able to take photos for families in very special cases. 
But, while the rest of society has crumbled under the weight of uncertainty, Catlin has felt unfazed. She's felt the same daily impacts as the rest of the community yet is able to have a much different perspective emotionally. 
"In some ways, I have been prepared for what it is like to live in a time of medical uncertainty for the past year, and really the rest of my life, of living with cancer that could turn worse at random," Catlin said. "I think I've had practice at what it is to find a way to keep going even when things feel completely unpredictable." 
Catlin's work in crisis care has helped to inform her reactions to the things that happen in her life. She's learned the importance of being able to advocate for the things one needs, stemming from lessons her family instilled in her. This advocacy helped save her life, as she was forced to fight against professionals who told her nothing was wrong to get the MRI that eventually detected her cancer. 
Now she wants to instill this lesson in others, championing the right to demand help and care when one needs it. 
"Regardless of your age, or gender, or sexual orientation, whatever it is that makes you feel as if people won't believe you, don't stop advocating for what you need," Catlin said.
In looking to the future, Catlin hopes to strengthen the bonds in her life, while expressing her creative side. She also wants to continue to give back through her art, helping others in the spaces and communities, such as the Seattle Cancer Care Alliance Proton Therapy Center, within which she has been helped. 
"I don't feel cancer is a gift, and I don't think that everything happens for a reason," Catlin said. "That doesn't fit with my world philosophy. But that said, I think the clarity that can come from any kind of crisis is really helpful in terms of identity, what you want to focus on, what you truly want, and what feels most important." 
Reach writer McKenna Zacher at wellness@dailyuw.com Twitter: @mckennazacher
Like what you're reading? Support high-quality student journalism by donating here.