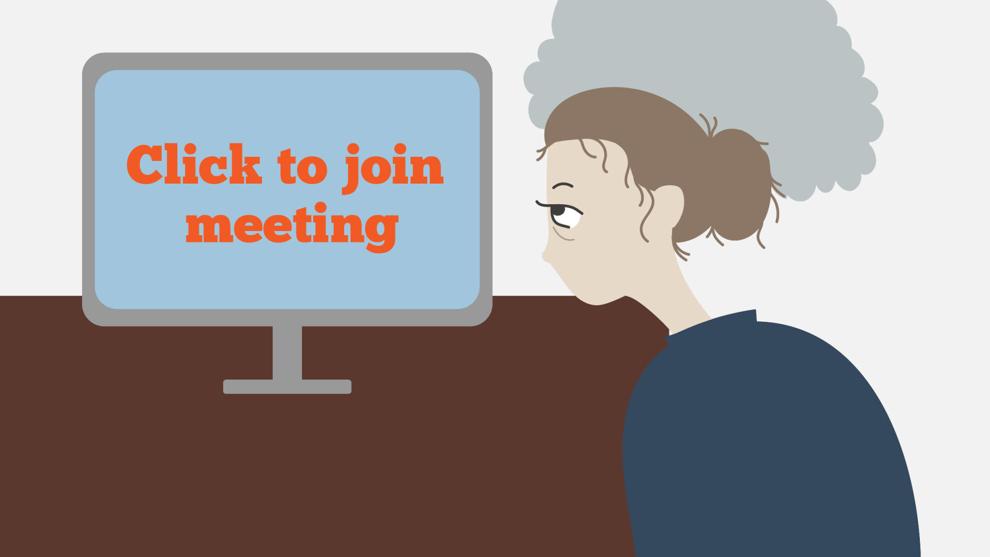 It was 11 p.m. on Tuesday night of dead week. I had planned to finish multiple class projects that day, but there I was, scrolling through my phone and ignoring the 20 tabs left open on my laptop.
"[People with Attention-Deficit/Hyperactivity Disorder (ADHD)] don't have trouble focusing," licensed therapist Lindsay Fleming wrote on her TikTok. "They have trouble focusing on the RIGHT things." 
As I continued to scroll down the rabbit hole of therapy TikTok until 2 a.m., I found myself asking, "Wait a minute, isn't that what I'm experiencing?" — wondering if others feel the same way.
"[TikTok] has a lot of very niche zones you can get into, I guess," computer science student Omar Ibrahim said. "So, I ended up on what people call 'neurodivergent TikTok,' of people talking about their [neurodiversity] and I kept seeing TikToks of people describing things I experience." 
Ibrahim was diagnosed with ADHD last fall. Prior to his diagnosis, he experienced pre-existing ADHD commonalities such as depression, issues with object permanence, and a bad case of hyperfocus. Ibrahim didn't realize these were signs of ADHD until it became more obvious during the pandemic. 
"Instead of doing any of my schoolwork, I spent almost a straight 72 hours just working, rebuilding [my portfolio website] for really no real reason," Ibrahim said. "I just couldn't pull myself away from it and I couldn't stop myself from doing it. I didn't even sleep that much."
Similar to Ibrahim, communication student Brady McEvoy also spent the majority of his time in college worrying about his lack of ability to focus, trouble with object permanence, and struggles with financial planning.
"I kind of just thought that I was just worse at school than my average peers," McEvoy said. "I didn't really think it was for any reason … I would be like, 'Oh, I just had a hard time focusing,' but I wouldn't be able to say 'Oh, it's because I have ADHD.'"
McEvoy was diagnosed with ADHD around the same time as Ibrahim, after noticing he "had to re-learn how to make a school schedule" despite online school being clearly laid out for him. This revealed the extent to which the pandemic exacerbated his ADHD symptoms. 
"Within like 10 minutes of one of the first lectures of [spring] quarter starting, I had just opened up Minecraft, and sure I was watching the lecture on the side, but it was like I didn't register a single thing," McEvoy said. "Then after the class was over ... I wondered if this was what Zoom lectures are gonna be like or if I'm gonna have to try really hard to not be distracted by the infinite things that I could be doing."
Spending a whole year staring at Zoom squares doesn't create a good learning environment for students suffering with ADHD, especially for those like Ibrahim and McEvoy who weren't actively receiving diagnoses or professional assistance prior to the pandemic. 
At the same time, though, Ibrahim and McEvoy pointed out that virtual learning with ADHD still has major benefits. Beyond helping them grasp the severity of their symptoms, it allowed them to develop different coping mechanisms unique to their needs in ways that in-person learning couldn't. 
"In classes where I don't need to have my camera on, I can fidget as much as I want without being a distraction to other people," Ibrahim said. "So, sometimes when I'm in class or in a meeting I can be up away from my desk, pacing, playing with a fidget toy. No one knows."
While Ibrahim and McEvoy were able to find a way to discuss with professors and receive accommodations along with professional support, there could be more effort to assist others who still lack access and understanding. 
"A lot of people don't think of [ADHD] when they say disability, and they don't even maybe realize it really is a disability," Ibrahim said. "So even people who get diagnosed with it might not realize that they do qualify for [Disability Resources for Students (DRS)] accommodations if they don't already know about them."
If you're experiencing signs of ADHD, visit the UW Counseling Center https://www.washington.edu/counseling/ or call 206-543-1240. To learn more about ADHD, visit the National Resource Center on ADHD at https://chadd.org/nrc or phone 1-866-200-8098.
Reach contributing writer Tisa Somsap at wellness@dailyuw.com. Twitter: @tisasmsp
Like what you're reading? Support high-quality student journalism by donating here.