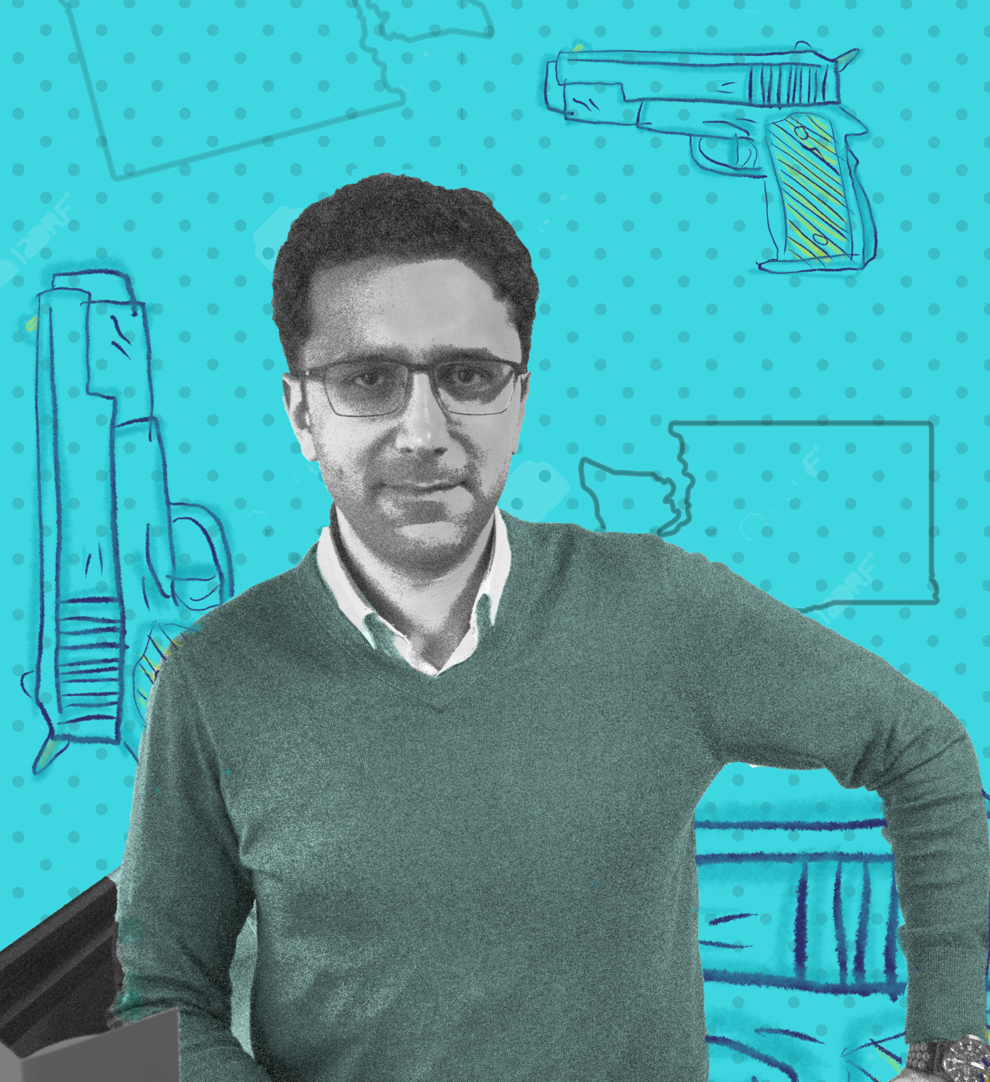 In 1993, a CDC study published in the New England Journal of Medicine concluded that rather than conferring protection as many gun advocates suggest, "guns kept in the home are associated with an increase in the risk of homicide by a family member or intimate acquaintance."
The National Rifle Association (NRA) accused the Centers for Disease Control and Prevention (CDC) of being biased against guns, calling the recent increase in firearm violence research as "anti-gun propaganda." The NRA proceeded to call for a complete shutdown of the CDC's National Center for Injury Prevention and Control. The center remained standing but the NRA didn't stop there and began lobbying Congress to end funding for gun violence studies. In 1996, the Dickey Amendment was born. Named after an Arkansas senator, the bill stated that no funds could be used to "advocate or promote gun control."
While this provision was not a clear ban on all research, the $2.6 million that the CDC originally allotted to use toward firearm research was redirected to traumatic brain injury research instead, virtually halting almost all research being done on firearm violence on a federal level. (For context, a recent study puts the amount that the United States spends on treating gunshot wounds annually at $2.8 billion, 1,000 times the original amount of research funding.)
On top of a partial ban on research funding, gun violence research is further hampered by the Tiahrt Amendment, which prohibits the Bureau of Alcohol, Tobacco, Firearms, and Explosives (ATF) from releasing firearm trace data to members of the public, including those in academia. With minimal funding and data to work with, firearm injury research has become next to impossible.
Soon after the Sandy Hook Elementary School shooting in December 2012 that left 28 dead, the Seattle City Council approached a group of UW researchers with an offer to fund a study on firearm violence.
Ali Rowhani-Rahbar, a professor of epidemiology at the UW, along with two other researchers: Douglas Zatzick, a psychiatrist at Harborview, and Frederick Rivara, an adjunct professor of epidemiology, was among those approached. They quickly got to work.
Most of the study's funding comes from the City of Seattle, which uses the ammunition tax to provide funds, and from private groups committed to advocating for gun control such as the Arnold Foundation. There is almost no federal funding that plays a role in the work being done within the study.
"The level of funding for gun violence research has been astonishingly low for the burden it creates," Rowhani-Rahbar said. "Among children and adolescents, firearm injury is the second leading cause of death."
Before choosing the focus of the study, they decided to observe patients who had been hospitalized within the last two years in the state of Washington due to gun violence and follow them for a period after their release to see their risk of getting shot again.
The recidivism rates for hospitalized victims of gun violence, they observed, were staggeringly high.
"Compared to other hospitalized patients, we found that those individuals who were shot and released from the hospital were 21 times more likely to get shot again," Rowhani-Rahbar said.
From this, a clear need for a solution arose and Helping Individuals with Firearm Injuries, also known as HiFi, was created.
HiFi is an ongoing study conducted by UW researchers at Harborview Medical Center which aims to test the effectiveness of intervention on the overall well-being and health of gun violence victims.
To be the in the study, participants must meet the following requirements: they must be over the age of 18; researchers must approach them within four weeks of being shot; they must speak English; their gunshot wound must be caused by an assault or injury and not an attempt to end their own life; and they must live in one of five counties: King, Thruston, Snohomish, Pierce, or Yakima.
Once they consent to be in the study, participants are randomly assigned to either a control group or an intervention group. If they are assigned to an intervention group, the course of action is fairly simple.
Once an intervention participant is identified, researchers work with them to identify a goal in their life that will help them with their personal lives.
Rowhani-Rahbar stressed the autonomy patients have in making their decisions. Researchers don't set goals for them, participants choose for themselves.
"They determine what their area of need is, they decide what they want to work on," Rowhani-Rahbar said.
These goals can be as minor as learning guitar or they can be larger, like wanting to address larger social issues in their life such as struggles with alcohol abuse disorder or financial problems.
"We are helping them find — in their natural environment — resources that would be helpful to them," Kevin Haggerty, a professor of social work at the UW and an investigator on the study, said. "It's about building their capacity to use the resources in their local communities."
While participants are free to set a goal that didn't have anything to do with their gunshot injury, many of their goals still end up being indirectly related.
Many of the participants may also have a new set of problems as a result of their injury: Some develop post-traumatic stress disorder and others experience financial problems. Some choose to address these problems instead of trying to change one from before.
Participants are tracked on their journeys to achieve these goals for about six months after joining the study.
For those in the control group, researchers periodically check in with them for up to a year after their injury for updates and measure various outcomes.
This is where one of the biggest challenges of this study comes into play: retention.
"It's hard to connect with them again," Navya Gunaje, an undergraduate research assistant with HiFi, said. "They're just hard to find."
Once a patient is discharged, it becomes increasingly difficult to get a hold of them again. Housing instability can compound with trauma from their injuries and cause many to move for their original locations, making it harder to track them and keep up.
While decreasing rates of recidivism is an ideal outcome, the primary goal of this study is to improve the health and well-being of people who have been shot.
The high rates of recidivism cannot be pinpointed down to one root cause. Some get involved in criminal activity again while others relapse into old habits.
There is what Dr. Rowhani-Rahbar called a "false dichotomy" between victims and perpetrators. There is a lot of overlap between the two; violence is a cycle.
"We have a saying in violence prevention and control and trauma healing," he said. "Hurt people hurt people."
UW researchers are trying to break that cycle.
Reach reporter Ash Shah at wellness@dailyuw.com. Twitter: @itsashshah
Like what you're reading? Support high-quality student journalism by donating here.