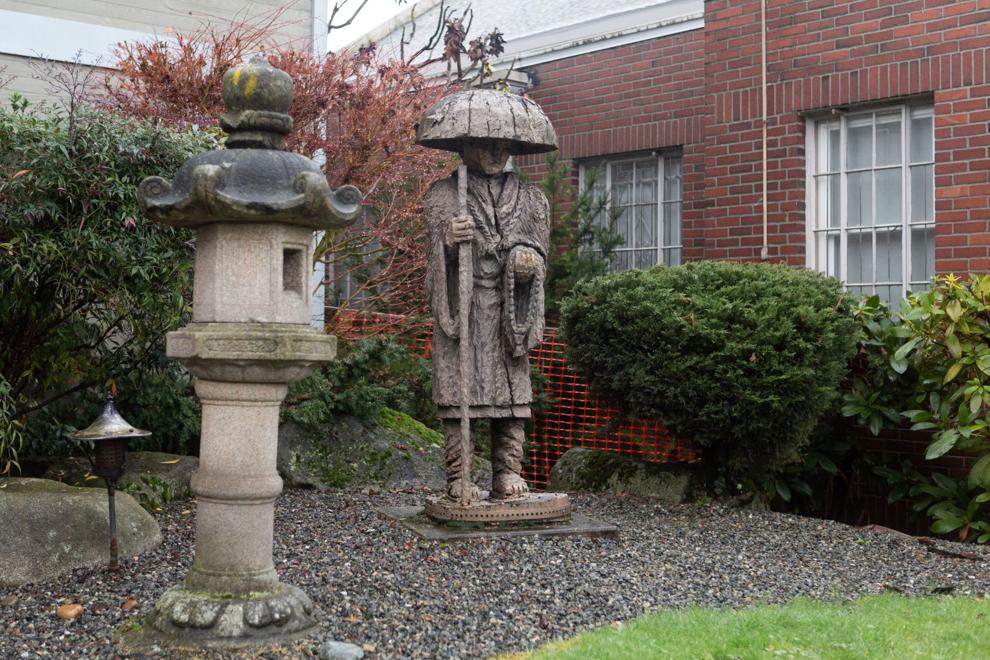 When I started going to yoga classes this past year, I thought that my consistent attendance was enough to label myself an intermediate-level yoga girl, comfortably surrounded by my white counterparts at CorePower Yoga.
I said namaste at the end of classes, bowed my head forward in a release of energy, without knowing what the word meant. I read mindfulness books to cope with personal stressors, written by white people with doctorate degrees, as medical and psychology industries continue to produce countless studies on the health benefits of mindfulness and yoga. I soon noticed apps, merchandise, and the occasional Twitter video of people doing yoga with goats.
I knew essentially nothing about either practice's origins — rooted in ancient Buddhist, Hindu, and other Asian traditions. These traditions often go ignored in Americanized contexts in which the capitalization of both practices (i.e., yoga and mindfulness) has relied on strategic advertisement featuring stereotypical images of white women with yoga mats, wearing Lululemon pants.
Moreover, there is a question as to how those of us looking to broaden our yoga practice and attain a mindful life can do so while acknowledging their origins, being inclusive, and understanding how such lifestyles have become appropriated in white America. 
Yoga, rooted in ancient Indian philosophy, is roughly 5,000 years old. Teachings in modern America arguably have less of a regard for the various "branches" of yoga and singularly practice hatha yoga, a physical combination of mindful breath and movement. Other branches include tantra (ritual and ceremony) as well as jhanayoga (a path to wisdom).
Arundhati Baitmangalkar is a yoga instructor who was born in India and later moved to Redmond, where she owns the Aham Yoga studio. She was led to practicing yoga by her injuries following an extensive career in Bollywood dance. Her teachings have focused on authenticity and promoting a relationship with yoga outside of the studio.
"If I'm being honest, yoga has moved really far away from what it originally was," she said. "Yoga is a spiritual practice, it's a lifestyle, it's a way of being, and we shouldn't just limit that sense to yoga poses."
Baitmangalkar shared a number of thoughts in regard to how students of yoga can pay tribute and show respect to its traditional origins. This relies on instructors, who have a certain responsibility to engage with these historical traditions while catering to the "workout" side of the experience. 
"I do think it's possible to weave in a little bit of that culture, a little bit of that history, and those who want to learn will have the opportunity to go to a workshop and training to learn," she said. "I think it's important to not move so far away from its cultural roots to where it just becomes another workout." 
Promoting an understanding of the cultural traditions of yoga provides a remedy for the problem of how yoga and its related mindfulness practices have become Americanized and stereotyped as a white activity in the last century. 
Baitmangalkar commented on this with an understanding that decades of marketing and commodification have been powerful tools promoting this shift in audiences. 
"It's always been a thing portrayed that only white women do, they're the ones that can afford to do it," she said. "Disposable income is something that the white community has had a lot more of than, say, the African American community."
She later referenced Yoga Journal as not only a popular yoga publication, but also one that has consistently utilized slim, typically white people in their marketing images. The journal faced backlash for an early 2019 issue when it utilized a dual cover: one showcasing a slim, white model, Marty Ezraty, and the other with a black model, Jessamyn Stanley. This decision overshadowed the remarkable work both women have done and highlighted how unwelcome women of differing body types and ethnic backgrounds are within this community.
"I do think people of color are slowly stepping back into the yoga world a lot more," Baitmangalkar said. "There's more acceptance, there's a call for it too. There are many platforms that are asking for more representation."
Just as meditation practice is one of the limbs of yoga found in Hinduism, it also hails from ancient Buddhist traditions. Mindful, self-help books and meditation guides stand as evidence that traditional Buddhist concepts have at times been eroded away, misguided by Orientalism as white people have attempted to cater to larger audiences.
Katsuya Kusunoki is currently a reverend at the Seattle Betsuin Buddhist Temple. He moved to the United States from Nagasaki, Japan, in 2010 and has been in Seattle since 2017. 
"People want a different view to understand what is happening in this world," he said. "People start thinking about Buddhism, I think, because Buddhism is a teaching of the kind of life we are living now."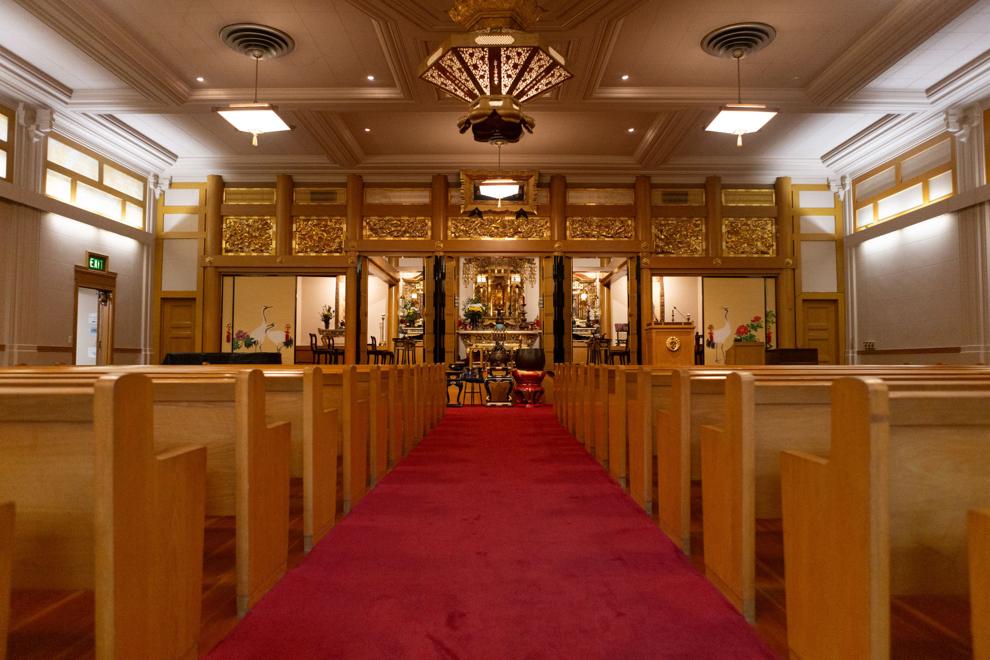 Kusunoki discussed the commodification of characteristically Buddhist symbols, such as Buddha statues and prayer beads, being sold at stores. He said that he appreciated the recognition and growing popularity of Buddhism, but noted that there were two sides to the narrative. 
"Buddha, Dharma, and Sangha are three treasures, so we should cherish them," he said. "Selling and printing the sutras, Buddhist statues — sometimes I feel people don't cherish these three treasures."
He also described how Buddhist practices can specifically aid in how busy modern U.S. society has become. 
"People are looking for a moment of emptiness or time to not think anything, and try to empty their mind," he said. "That's another reason meditation is so popular now."
Kusunoki shared that there are two paths toward learning Buddhism. One is more practical, involving a consistent practice of meditation or mindfulness. The other, he shared, revolves around reading books and learning doctrines.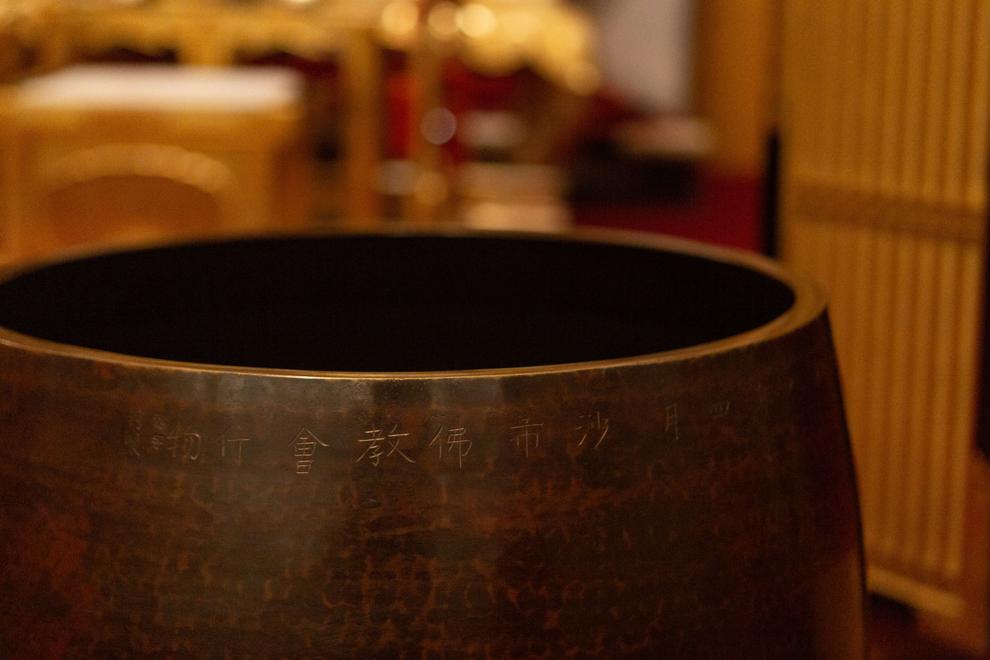 "I think we need both," he said. "With meditation, sutra chanting, it's more like we can feel the Buddha Dharma. With the doctrine, we understand and gain the knowledge."
Chuck Pettis has been practicing yoga and meditation for nearly 50 years and is currently the co-executive director of Sakya Monastery of Tibetan Buddhism, located in Greenwood on 83rd Street.
"Mindfulness, as I understand it, is being in the present and being aware of your senses and what's happening," he said. "It's a secularization of basically a full range of meditation practices." 
In my time visiting the monastery, we took part in a Chenrezi meditation, the original Buddhist practice that can be found as 'loving-kindness' guided meditation on apps today, which demonstrates a clear connection between the popularized and the traditional.
"Here at Tibetan Buddhism we have Tibetans, we have all different kinds of people here," Pettis said. "Buddhism and Eastern religions and spiritual paths are relatively new to America. It's still getting going, and it's being Americanized."
Pettis discussed the best pathway toward becoming a more spiritual person while respecting the cultural traditions of spirituality.
"What I recommend to people is that it's great to do some spiritual shopping — go find a spiritual path or religion that you can connect with, whose values are congruent with your values, who you feel could help you grow spiritually and as a person," he said. 
Baitmangalkar also emphasized the importance of taking the time to thoroughly learn about the practices at hand and their origins.
"It comes down to how much time one wants to spend learning," Baitmangalkar said. "What I would say is, find a teacher who has potentially studied long enough who will be able to answer some of these questions. If that's challenging, there are so many blogs and books available online."
The motivation to learn these historical origins, throughout eastern traditions and later reapplications in capitalist America, is crucial to becoming a responsible student of both yoga and mindfulness. Support and inclusivity are also essential. 
Finding clothing brands, publications, podcasts, and blogs that promote people of color and varying body types in the yoga and mindfulness realms can lead to a more supportive community. Audiences beyond the stereotypically white and thin deserve a space to destress, move their body, and say namaste while knowing what it actually means. 
Reach writer Christina Ramler at wellness@dailyuw.com. Twitter: @christina.rival
Like what you're reading? Support high-quality student journalism by donating here.